Hamilton in new situation with 'different calibre' Russell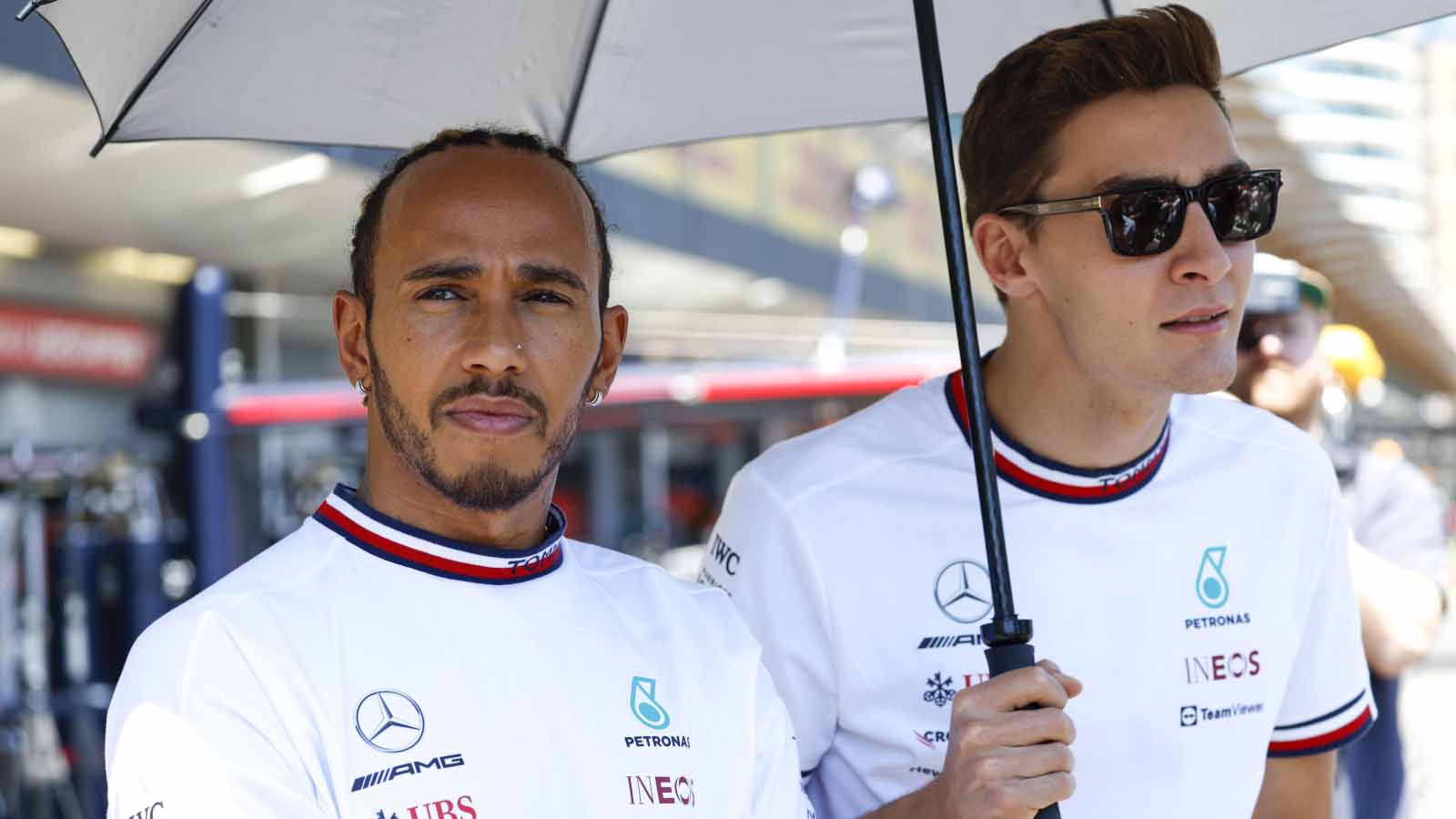 Timo Glock believes Lewis Hamilton is in uncharted waters in the battle against his team-mate, with George Russell showing himself to be a "different calibre" in the sister Mercedes.
Russell has finished in the top five of every race so far this season, and is also the only driver to finish every race inside the points in 2022.
He has also out-performed Hamilton at most races overall this year, leading the qualifying head-to-head 5-3 and is 7-1 ahead of the seven-time World Champion in race finishes.
Russell leads Hamilton by 37 points as a result, with the younger Briton having earned his third podium of the season in Azerbaijan.
Glock spoke of his worry about Hamilton's form, in that he now finds himself as the driver looking to catch up to those in front, and such a change in mindset will be a significant adjustment for him.
Coupled with the form of Russell, Glock is intrigued to see where their relationship will go as and when their car is ready to compete for victories again.
Luis Hamilton and Jorge Russel. ❤️ pic.twitter.com/QKBxb0KoJo

— Mercedes-AMG PETRONAS F1 Team (@MercedesAMGF1) June 15, 2022
"No, you can hear it in his voice on the pit radio that certain things don't make him happy. Things are just not coming together this year," the former Toyota and Virgin driver told Auto Bild.
"It's like a chain reaction, and then even a Lewis Hamilton starts to stumble. I also think that a lot is going on in his head because he hasn't been exposed to such a situation yet.
"Actually, he had his team-mates pretty much under control – but George Russell is a different calibre.
"It remains to be seen how the whole thing will develop when Mercedes maybe starts competing for victories again this year, which I think they will."
Mercedes team principal Toto Wolff rejected suggestions that Hamilton's form has been in decline since the end of 2021, despite his current deficit to Russell.
He told Channel 4: "I think as long as the car is not good enough to really be racing at the front, the differences are small and I don't think you can have a pattern saying 'George is continuously outperforming Lewis' or the other way around.
"We have seen Lewis in Barcelona, he was the genius that we know."
Wolff believed Hamilton was an injury doubt for this weekend's Canadian Grand Prix after the discomfort he suffered in Baku, but Hamilton confirmed he will take part.