Glock found Hamilton's celebrations insensitive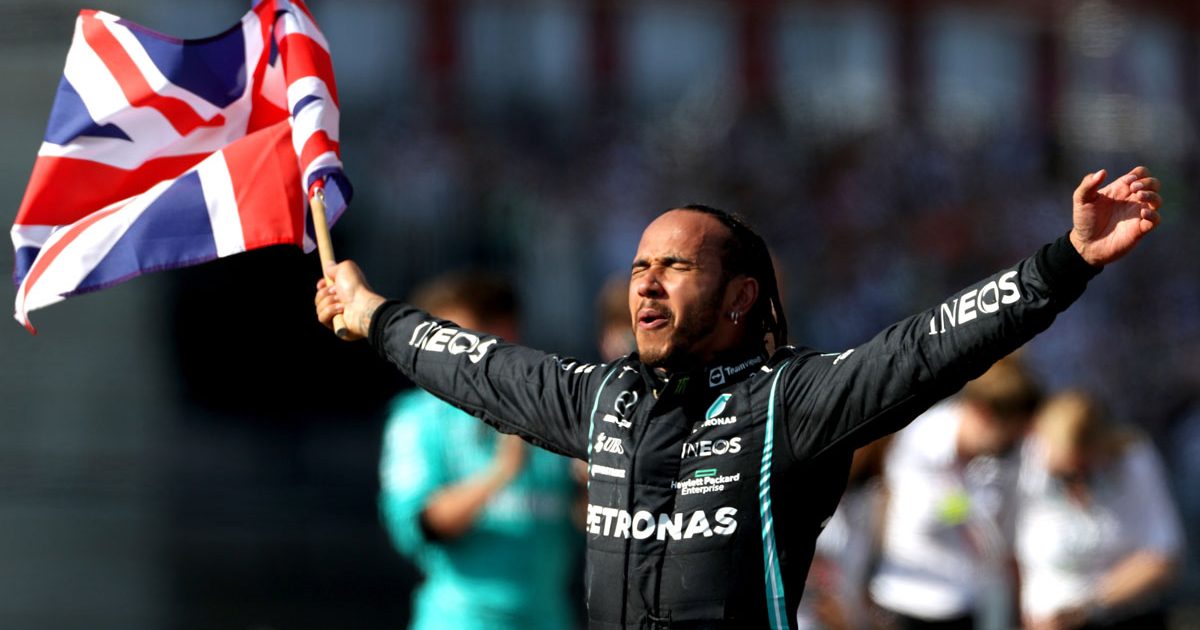 Timo Glock feels Lewis Hamilton should have shown a "little sensitivity" as he celebrated his British GP win while Max Verstappen was in the hospital.
Hamilton and Verstappen crashed in Sunday's British Grand Prix as they fought for the lead on the opening lap.
Hamilton made contact with Verstappen at Copse, sending the Red Bull through the gravel and into the barrier at 150mph.
Verstappen was taken to hospital for checks as he was said to be feeling dizzy while Hamilton raced his way to the victory.
It was his eighth win at the Silverstone circuit and one that Hamilton was happy to celebrate. Verstappen said it was "disrespectful and unsportsmanlike".
Glad I'm ok. Very disappointed with being taken out like this. The penalty given does not help us and doesn't do justice to the dangerous move Lewis made on track. Watching the celebrations while still in hospital is disrespectful and unsportsmanlike behavior but we move on pic.twitter.com/iCrgyYWYkm

— Max Verstappen (@Max33Verstappen) July 18, 2021
Red Bull merchandise is available to purchase now via the official Formula 1 store
Glock, writing in his latest Sky German column, felt that those celebrations were a little insensitive.
"Lewis Hamilton's behaviour during the ceremony is difficult to assess," he said.
"I don't think he was told before or during the ceremony that Max was in the hospital. If he had known, I think he might have acted a little differently.
"On the other hand, he had just won his home grand prix and wanted to share his joy with the fans.
"Nevertheless, you show a little more sensitivity there."
Following the crash, which the stewards felt was Hamilton's fault, Mercedes stood by their driver, adamant it was his corner.
Red Bull, who called for the Brit to be disqualified from the race or banned from the next, insist it was entirely Hamilton's, and it was dangerous.
"When two drivers are racing for the World Championship, nobody will admit a mistake," Glock stated. "That would be something like an admission of weakness.
"I therefore think that both sides will continue to insist on what they say.
"Mercedes will have their back with Lewis Hamilton just as much as Red Bull does with Max Verstappen.
"We can look forward to heated discussions and exciting World Cup fights in the future as well."
He added: "There will definitely be more mental games between the two drivers and their teams. They will look at each other even more and see whether the opponent makes mistakes and then use them as a hook.
"We can look forward to an exciting World Championship fight in which the elbows are out even more. I'm also curious to see to what extent the team-mates are used strategically, at Mercedes Bottas and Red Bull Perez."
Torquing Point - Miscommunication to blame for Hamilton celebrations
Henry and Finley from www.planetf1.com podcast Torquing Point discuss the fallout from Max Verstappen's tweet lambasting Lewis Hamilton's celebrations after the Brit won the British Grand Prix.
Hamilton trails Verstappen by eight points in the race for the Drivers' Championship title.