'Max Verstappen's issue with Sergio Perez must be very big to risk team support'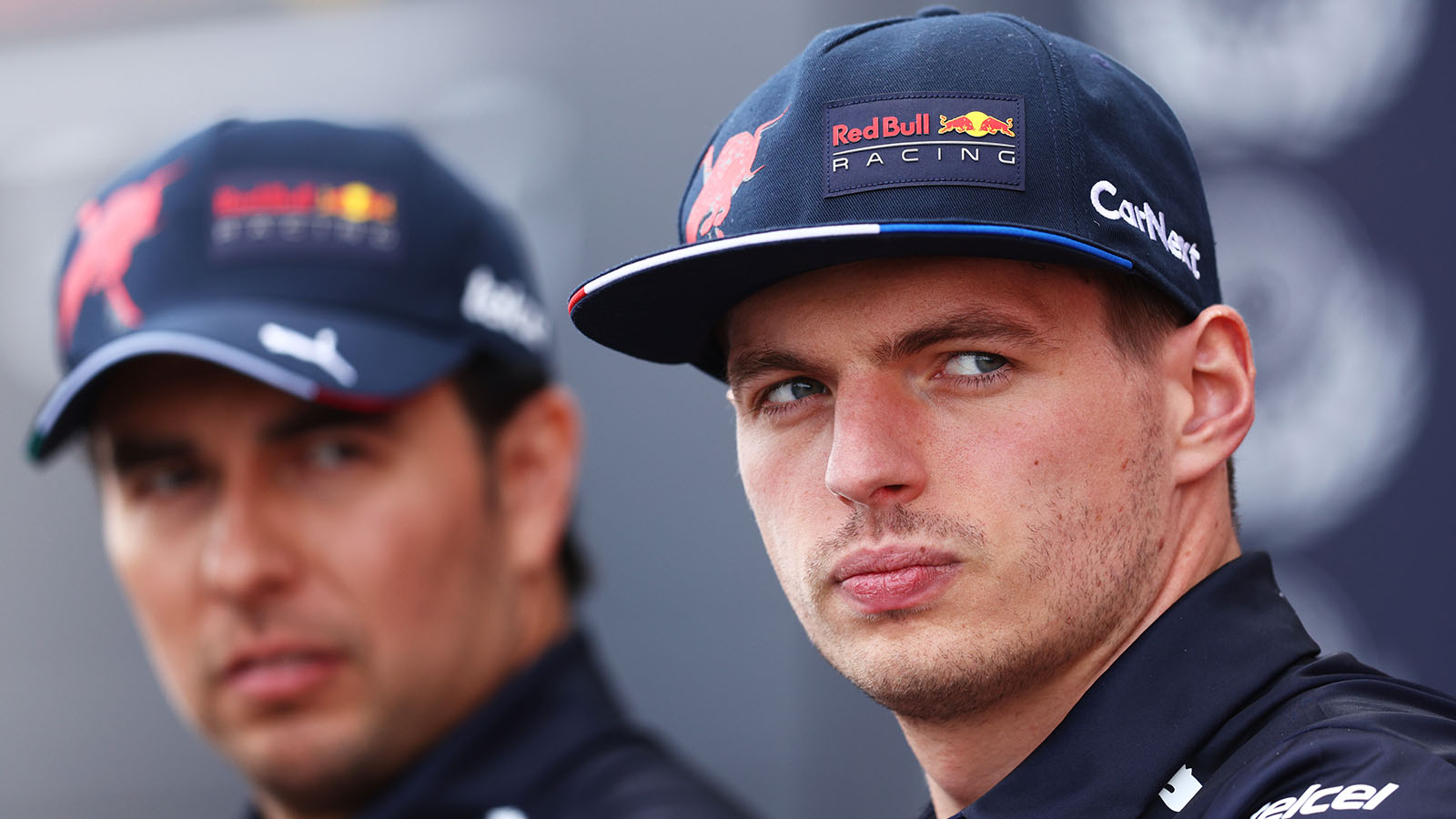 Max Verstappen may have alienated a very important ally in next year's Drivers' Championship – his Red Bull team-mate, Sergio Perez, who will now "consider" whether or not he wants to support the Dutchman.
That is according to former F1 driver turned Sky Deutschland pundit Timo Glock.
Verstappen all but imploded the relationship between the two Red Bull team-mates when he refused to give sixth place back to Perez at the Sao Paulo Grand Prix.
Declaring "I told you already last summer, don't ask that again to me", he cost Perez two points towards second place in the Drivers' Championship and also hurt Red Bull's chances of bagging a first ever 1-2 in the standings.
It was an act of defiance nobody saw coming, the team-mates seemingly having a harmonious relationship as Perez helped Verstappen in his quest to win World titles.
Glock questions whether he will be willing to do so again next season.
"Of course, the action is not conducive to next year," he told Sky Deutschland. "In the future, Perez will consider whether he will still support Verstappen.
"You have to remember what Sergio Perez did last year for Max in Abu Dhabi – and here, we are talking about fourth or fifth place.
"A year ago, Perez made Verstappen the World Champion. Now he (Verstappen) could have helped his team and his team-mate.
"That's why I don't understand why Max reacted like that.
"I'd like to hear the reasons – they must be very big if you don't change places internally."
Verstappen would not publicly reveal why he felt justified in his actions, while Perez told the media he had "no idea" what was behind his team-mate's antics.
It is being speculated it goes back to the Monaco Grand Prix with Perez allegedly having told Red Bull bosses he intentionally crashed in qualifying to ensure Verstappen lined up behind him on the grid. Perez went on to win the grand prix.
Glock believes whatever the reason, Verstappen could have handled it better.
"At the moment, I think Max could have solved it elegantly," he said.
He is not the only pundit who believes Sunday's decision could come back to bite Verstappen.
Ralf Schumacher told RTL: "It can cost support in the team. Humanly and as a payback, it certainly was not entirely clean.
"He has to pull his stubborn head back in a situation like this."
With Perez seventh at the Interlagos circuit to Charles Leclerc's P4, the two will go into Sunday's season finale in Abu Dhabi tied on 290 points.
Red Bull motorsport adviser Helmut Marko, having already spoken to Verstappen and Perez, is adamant the World Champion "will" help his team-mate.
"From his point of view, Max will do everything possible there so Checo can achieve second place in the World Championship," he told Sky Sports.
"Everything has been clarified internally – we will work as a team there."
Read more: Karun Chandhok critical of Max Verstappen's 'short-sighted decision' in Sao Paulo