Glock: Mick 'trying too much', driving with a 'crowbar'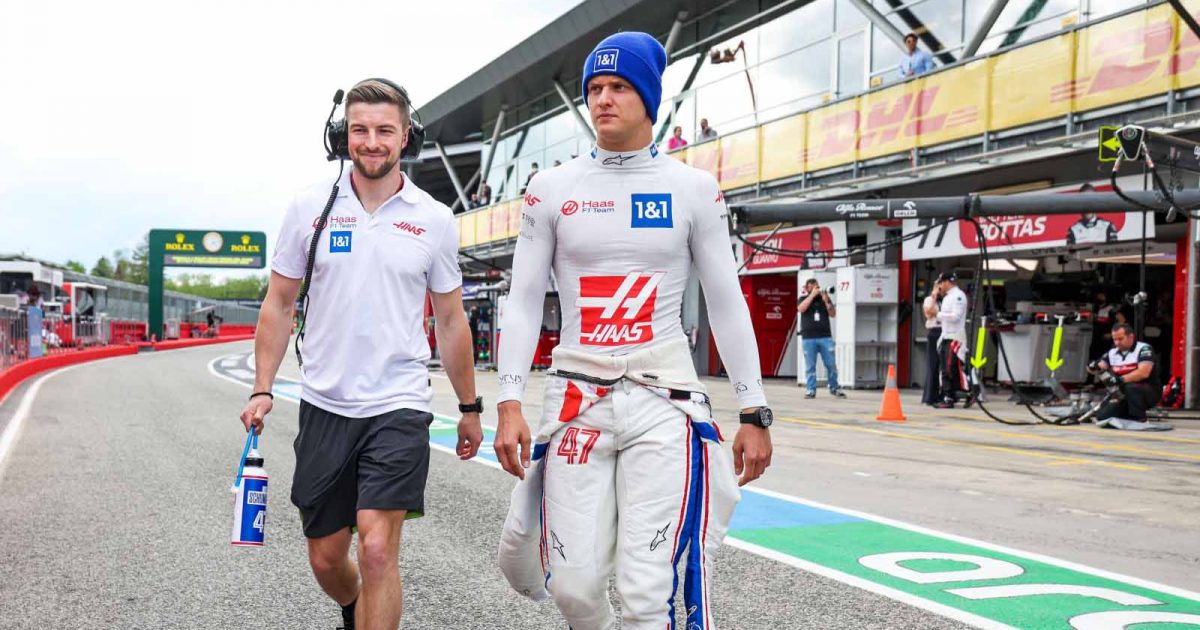 Timo Glock believes Mick Schumacher is overdoing his driving somewhat at the moment, as he attempts to get on terms with Kevin Magnussen at Haas.
Having comfortably had the measure of Nikita Mazepin in his rookie season in Formula 1, the re-entrace of the more experienced Magnussen has seen Schumacher challenged to improve at Haas, with the Dane having had some superb performances upon his return to Formula 1.
Schumacher did earn his best ever qualifying slot with a P10 at Imola, but his first Formula 1 point still eludes him, with Nicholas Latifi being the only other full-time driver to not get off the mark in the Drivers' Championship this year.
He made contact with Fernando Alonso at the start last weekend and had a further spin later in the race as he tried to recover, and his uncle Ralf didn't mince his words afterwards, adding that mistakes like that "shouldn't happen" in Formula 1.
An unfortunate spin in the opening corner wrecked @SchumacherMick's hopes for points today in Imola 🇮🇹#HaasF1 #ImolaGP pic.twitter.com/m3HZ0iCfmM

— Haas F1 Team (@HaasF1Team) April 24, 2022
Glock believes that the combination of "really strong" team-mate with a Haas car "good enough to finish in the points" is a new proposition for the young German.
With that, the former Toyota driver said in his punditry capacity on Sky Sport in Germany that Schumacher needs to work out when to just tone his efforts down slightly, believing that he has over-driven and mistakes have followed as a result.
"Of course, he also tries a bit too much with the crowbar one or two times, overdoes it one or two times," he said.
Glock did add that Schumacher has been "a bit unlucky" in the season so far, but "he has to see that he evaluates everything accordingly for himself well and takes the next step", if he's going to take the fight to his team-mate.
The Ferrari junior driver has long been earmarked for a potential drive with the Scuderia in the future, but this has been taken out of the equation for the foreseeable future after Carlos Sainz's two-year contract extension with the team – meaning both he and Charles Leclerc will hold race seats until the end of 2024.
But despite that, Schumacher has remained undeterred and will continue to focus on the job at hand.
"I think it was expected in many ways," he told Sky Germany. "Of course, Carlos did a mega job last year so he deserves it.
"For me, it doesn't mean anything different than usual. I do my job here (at Haas), trying my best, and the opportunities will come."
Schumacher 'has to beat' Magnussen for Ferrari future
If Mick Schumacher ever wants a Ferrari seat, first he must beat his Haas team-mate, Kevin Magnussen.