'Mick Schumacher's chances of staying in F1 are still very good'
Despite Haas openly admitting they're looking at other drivers, Timo Glock believes 2022 is not the end of Mick Schumacher's Formula 1 road.
Schumacher is facing an uncertain future with the driver having scored just twice in 35 starts.
Out of contract with Haas at the end of this season, and rumoured to be ending his relationship with Ferrari as one of their junior drivers, Schumacher's contract talks with his team broke down over the summer break.
Haas have since admitted they're looking around at their options, one of which includes eight-time grand prix winner Daniel Ricciardo.
Should Schumacher lose his race seat, it has been suggested he could be off to Alpine where Esteban Ocon wants him, or McLaren, where Sebastian Vettel wants him.
But on the other hand, the 23-year-old could also be out of Formula 1.
Glock doubts that, the former driver turned pundit believing Schumacher has a lot to offer a team.
"His chances of staying in F1 are still very good," Glock told Sky Deutschland. "He has shown an upward trend in the past few races.
"After the knot burst and he scored his first points, he has had a very good run. He got a lot out of his package."
While initially it was thought that Alpine could be Schumacher's next destination, the driver friends with Ocon, there is speculation in the paddock that the one Alpine really want is Pierre Gasly.
Glock, though, reckons Alpine would be the perfect choice for Schumacher.
"If he can make a leap to a team like Alpine, then that would of course be ideal for him to take the next step," said the German.
However, two other options out of left field could be Alfa Romeo, expected to become Audi in 2024, although they have full card with Valtteri Bottas signed and Zhou Guanyu and Theo Pourchaire fighting for the second seat.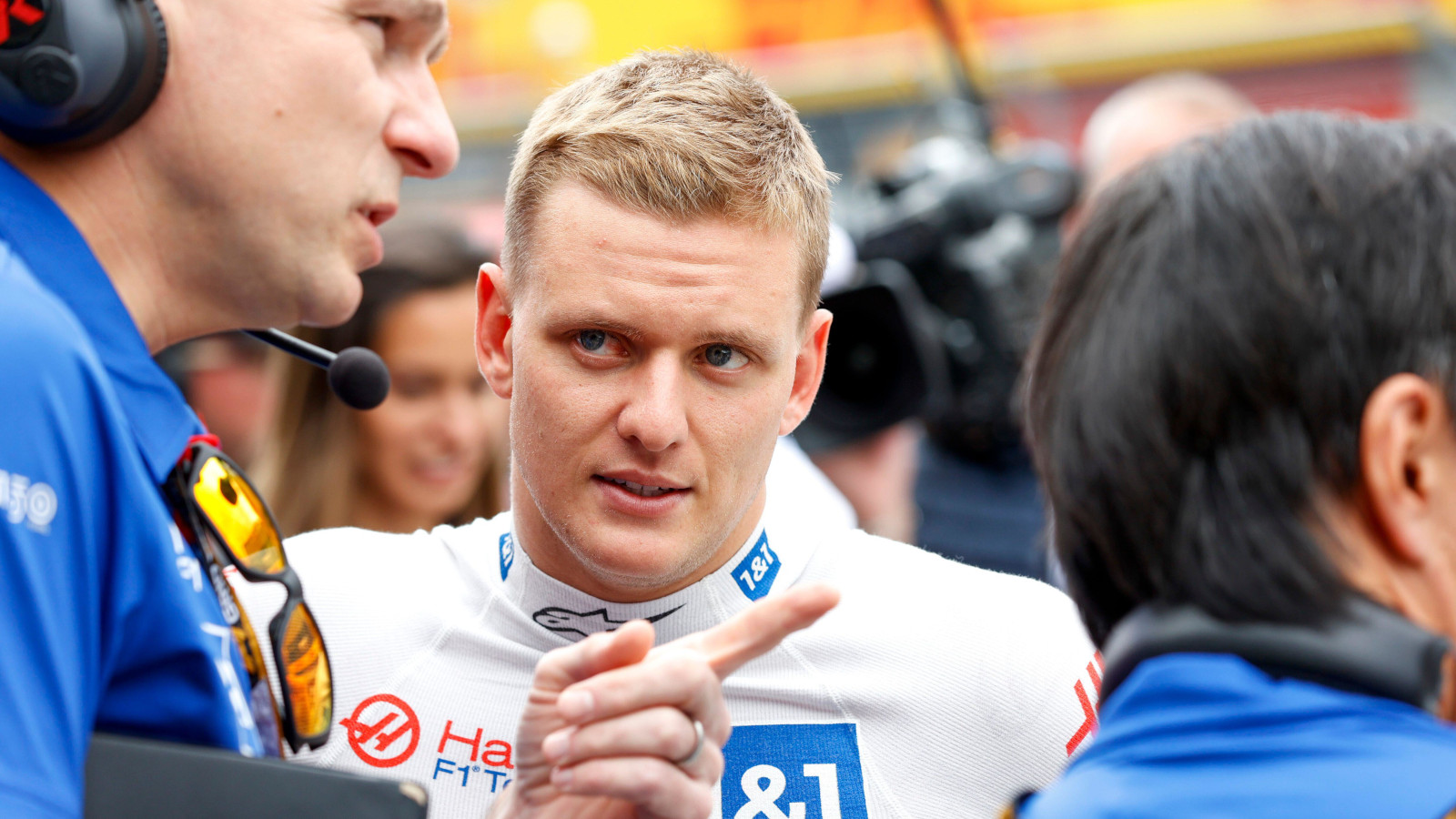 But Glock believes an Audi tie-in with a German driver would be good for the brand.
"Alfa Romeo will eventually become Audi," he said. "It may well be that that becomes an option for him. That would of course be a dream scenario for the future: German manufacturer, German driver."
He also put Williams on the list.
"My feeling tells me that Mick could go in the direction of Williams, but of course it's difficult to say," he concluded.
Whittling down Mick Schumacher's options
Although not in the mix to offer him a race-seat, Red Bull motorsport advisor Helmut Marko could the one to decide Schumacher's future. That all depends on whether he is open to releasing Pierre Gasly.
The Frenchman is said to be Alpine's preferred choice, the team keen on an all-French line up. However, to date Marko has made it clear that Gasly won't be leaving AlphaTauri before the end of 2023.
But of course, that could come down to money.
If the CRB rules that Piastri is an Alpine driver, then Alpine want compensation for him to race for his preferred choice – McLaren.
That compensation could then be paid to Red Bull to put Gasly in the Alpine. If that door shuts on Schumacher, his realistic options are Haas, Williams or bust as AlphaTauri have a queue of drivers wanting Gasly's seat.
Guenther Steiner, perhaps only because he keeps getting asked about it, has talked up Daniel Ricciardo quite a bit in the past week, leading to rumours that the Aussie is Haas' number one choice. That leaves Williams or bust.
Williams is, as Glock says, a good choice for Schumacher – or Schumacher is a good choice for Williams is perhaps best to say. No one wants to drop to the team at the very back of the grid but if they are his only option, Schumacher will take it. What he brings, sponsorship. What Williams always need, sponsorship.
Or bust.