Timo Glock: Not impossible for Mercedes to catch mistake-riddled Ferrari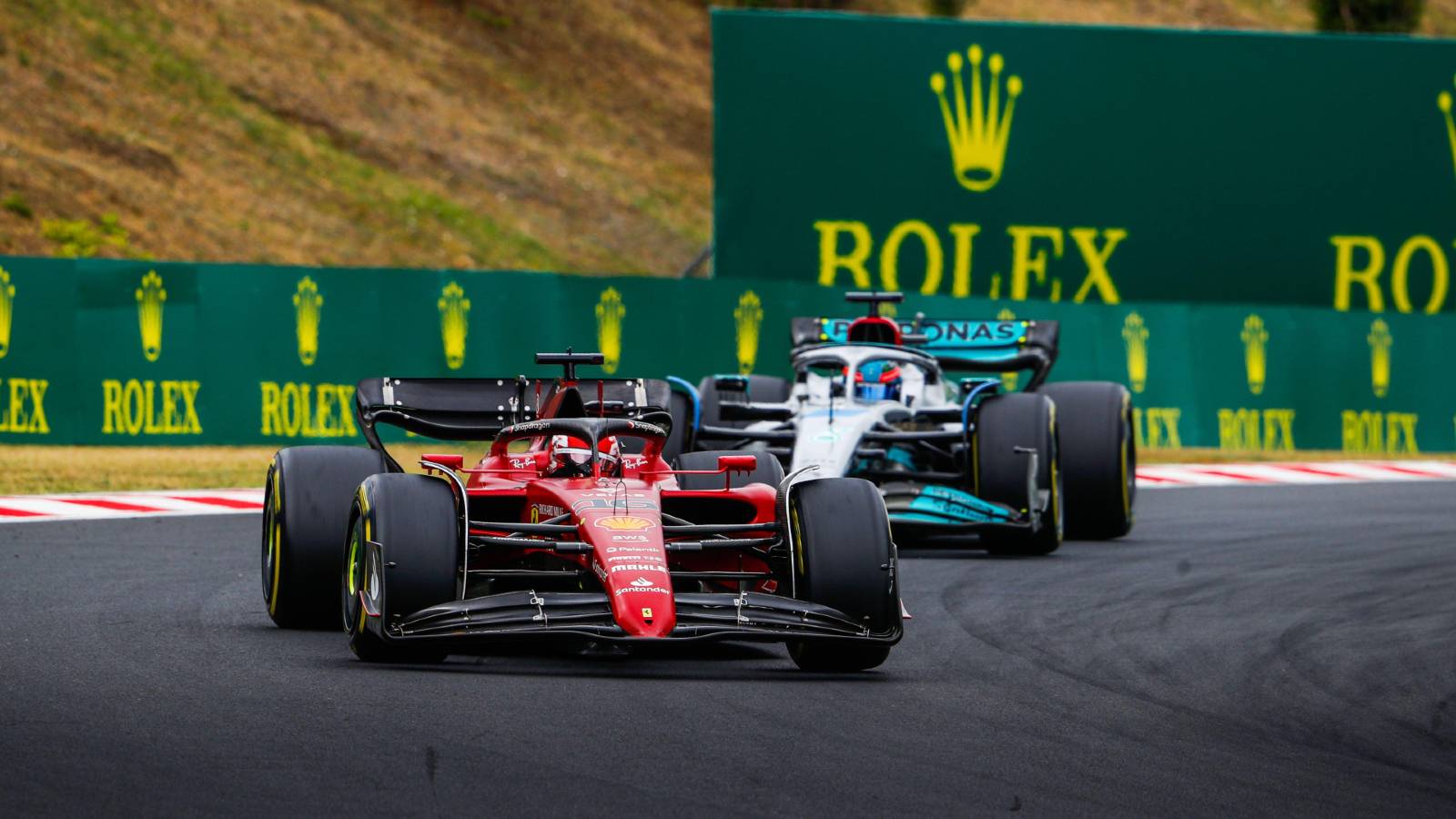 With Ferrari off the pace in Mexico and Mercedes once again taking up the role of main challenger to Red Bull, Timo Glock believes second in the championship is up for grabs for the Brackley squad.
Although this year's championship winners have already been decided, Max Verstappen winning the Drivers' title in Japan and Red Bull wrapping up the Constructors' in Austin, runner-up in both has yet to be decided.
In the Drivers' Championship it's a race between Sergio Perez and Charles Leclerc while P2 in the teams' standings is Ferrari versus Mercedes.
While early in the championship it seemed Mercedes would at best be a distant third, of late they have closed up on Ferrari with the gap down to 40 points with two races remaining. That's a total of 103 points still in play.
The Mercedes, especially in the hands of Lewis Hamilton, has looked the better of the two cars in recent races with the Briton taking the fight to Verstappen in Austin and again in Mexico.
Both were races where Red Bull felt that if Mercedes had not been so conservative with their tyre choices, they would have actually won. The same cannot be said of Ferrari.
As such Glock says the Brackley squad could yet take P2 from the Scuderia.
"Mercedes could still catch up with Ferrari," he wrote in his post-race Sky Germany column.
"Lewis Hamilton has indicated that he would like to extend his contract with Mercedes. He continues to look very motivated, as he showed in Mexico. The Mercedes package worked very well there.
"The problems from the start of the season are now more and more under control and the potential of the car can also be tapped into at various circuits.
"This shows once again the strength of Mercedes, which could still catch up to Ferrari in the team classification."
The German reckons Ferrari's continued issues, the Scuderia said to have been forced to turn down their engine in Mexico as it could cope with the altitude, could also help Mercedes.
"Ferrari keeps making mistakes, so it's not impossible that they will be caught by Mercedes," he added.
"The lead of 40 points with only two races left is pretty big, but nothing is impossible."
Ferrari team boss Mattia Binotto has put Mercedes' recent strides forward down to the fact that the Brackley continues to update their car whereas Ferrari have called a halt on development.
"Mercedes has recently developed its car more aggressively," he told Auto Motor und Sport. "We got out earlier and are concentrated fully on 2023."
Read more: Have Mercedes lost that winning mentality with their confidence-sapping W13?