Timo Glock reveals 'political games' that led to Jordan axing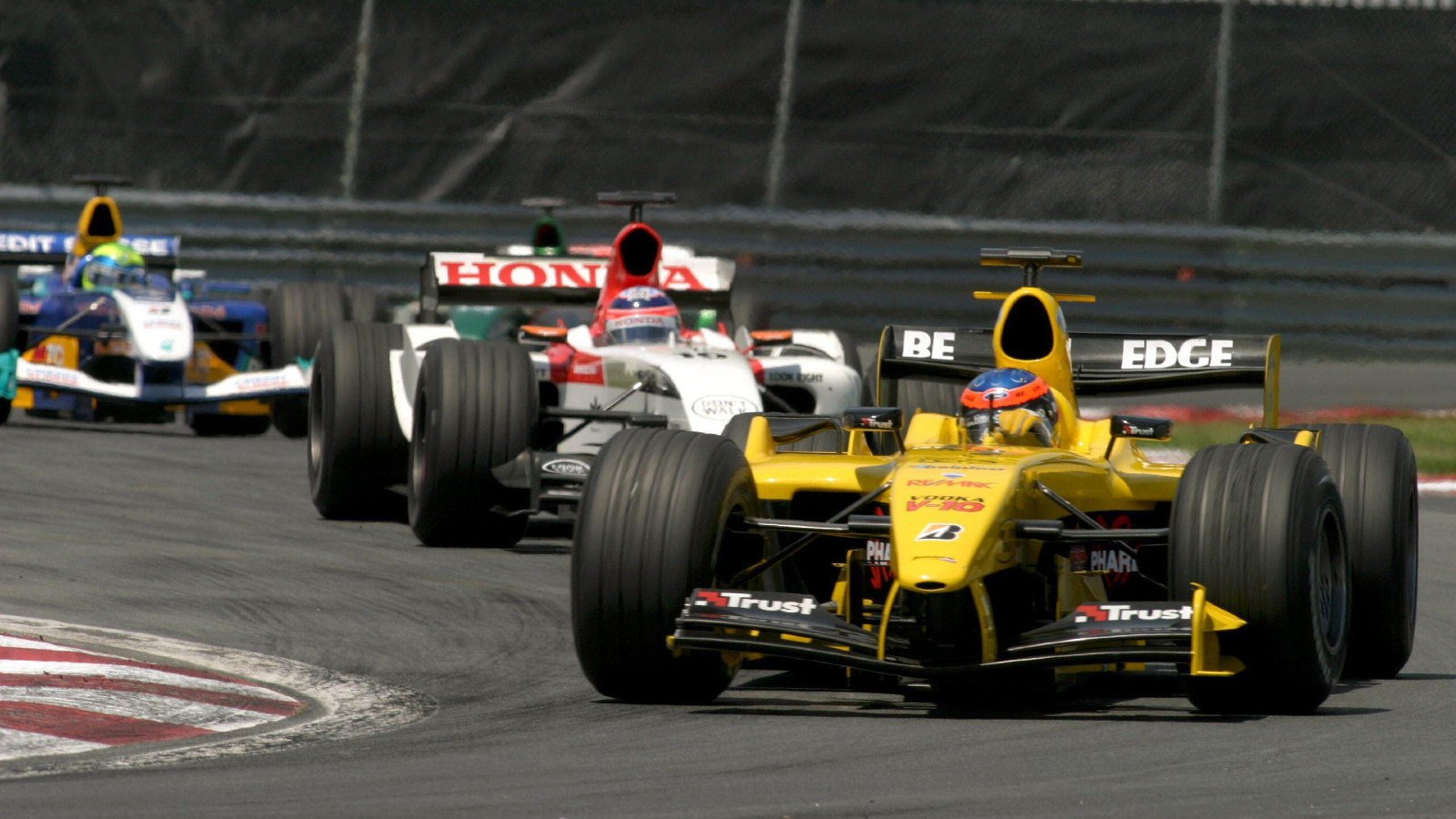 Former F1 racer Timo Glock has revealed it was 'political games' that ended his first spell in Formula 1, after making his debut with Jordan.
German racing driver Timo Glock has revealed how he believed his F1 career was over almost before it started, as he lost out on a seat with Jordan for 2005.
Glock had signed up with Jordan as a test driver for 2004, taking part in his first practice sessions with the team early in the year, only to get a call up to race for the team at the Canadian Grand Prix.
Appearing on the Beyond the Grid podcast, Glock went into detail about a particularly turbulent time in his racing career as he teetered on the edge of having to return to his family's construction business.
Glock revealed how connections made through his 'day job' helped him make the steps forward in motorsport as he closed in on F1.
"My dad has a scaffolding company," he told host Tom Clarkson.
"In F3, when I came back on Sunday night from an F3 race – on Monday, I had to show up in the company and had to work. It kept me on the ground, which was good.
"With the scaffolding company, we worked at Pirelli in Germany. So, through that, we knew the sporting director of Pirelli Germany, and he made us a contract to my manager at that time, who supported me then, through my Formula BMW career, F3, and into F1. He had a link to Deutsche Post, who were sponsoring Jordan, so this was the whole link up to get through and get the support up to F1."
Timo Glock gets his chance with Jordan
The rules at the time allowed the bottom six teams from the 2003 Constructors' Championship to run a third car in practice, which inevitably turned into a battle of the test drivers as they attempted to capture the attention of their bosses – an opportunity that drivers nowadays simply don't have.
"It was definitely helping me a lot," Glock explained.
"First of all, learning the tracks, learning to work with the team, driving the cars in various configurations, high fuel, low fuel qualifying mode, and so on. So that was definitely a very good tool and help for young drivers coming in showing that talent. Is it still possible in these days? I don't know.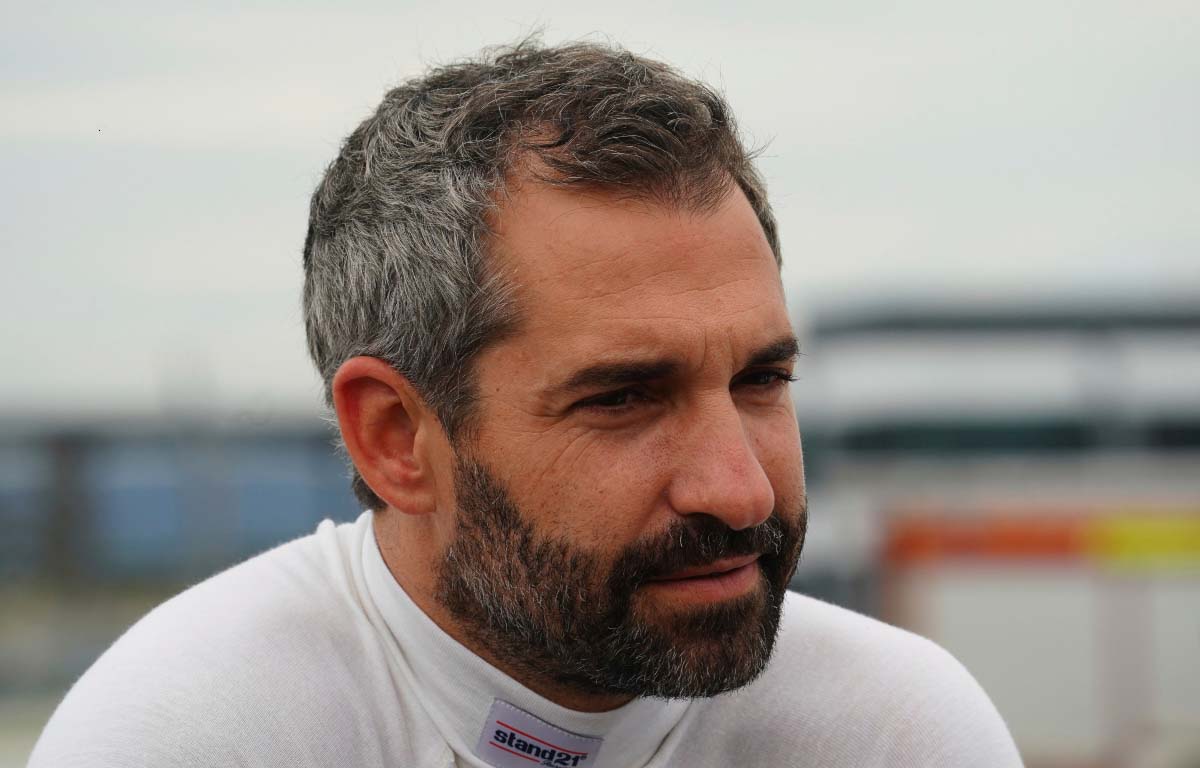 "Now you have simulators, which are as good as the real world nearly, but it's not the same. It's a different scenario if you're in a real car on a real track at a race weekend – it is a totally different scenario. For the young guys, it would be good to do some laps on a race weekend, right next to the big guys."
But, heading to Montreal, Glock was to get his opportunity to race. Jordan's full-time race driver Giorgio Pantano was sidelined by Eddie Jordan as a result of a financial disagreement, propelling Glock into the limelight.
"I got the call on Saturday morning, standing in the bathroom, brushing my teeth, and I look on my cell phone," he said.
"It's Eddie Jordan calling me and typical Eddie said, 'Come to the track. You need to race.'
"'What do you mean I need to race?' 'You're going to replace Giorgio – you're going to drive this weekend'.
"I cannot really remember what happened that day because everything went so quickly. I just tried to do as well as possible. The next thing I know is I finished P11 and then four cars got disqualified and Eddie took me out because I scored two points!
"Eddie took me out for dinner and he was the happiest man because the points mean a lot of money for the team. Another highlight was standing next to Norbert Haug from Mercedes at that time, and Michael [Schumacher] and his wife, Corinna, having a drink in Montreal – it was an unreal weekend for me.
"The whole year was good fun with Eddie Jordan. I mean, he's a character. He's a really good guy. He tells you the truth. If you really do a mistake, he kicks your ass big time. There is no problem with that – he is straightforward."
Glock, however, wouldn't get an opportunity again until the end of the season. With Pantano returning for the United States Grand Prix, Glock went back to his prior role until he was called up to replace the departing Pantano for the final three races of the year.
Timo Glock becomes a victim of F1's 'Piranha Club'
Despite open cockpits at Jordan, Glock wasn't to land a seat for 2005 as the team changed hands. Eddie Jordan sold the team to the Midland Group, although they continued racing as Jordan until 2006. It was due to this turbulent financial period that Glock believes he simply never had a chance of getting priority over eventual signings Tiago Monteiro and Narain Karthikeyan.
"Yeah, that was the very first time where I was involved with those political games," he said, as he was forced to find an alternative path – Glock would leave F1 to move to Champcar and GP2 before finding his way back to F1.
"Eddie showed up in China, where there were talks about another driver who could take over, and then it was like, 'yeah if you bring me more money, let's say you can have the seat' and so on.
"So there were some political games going on, then the team got sold turning from 2004 to 2005 to Midland, so the owners had different views and wanted to have different drivers with a financial background. And that's what I didn't have. So I had to go a different route through America, doing Champcar, which was another great year for me. But it was hard to accept that it's not the talent – it's more the money.
"I knew before that that's part of Formula 1, but being right in the middle of the game, like this is a different scenario. It's not only talent, it's political stuff and a financial background you need to have at some point."
Read More: F1 quiz: Every driver to race for Jordan in their time in Formula 1