Glock predicts Ferrari to enter 2022 title fight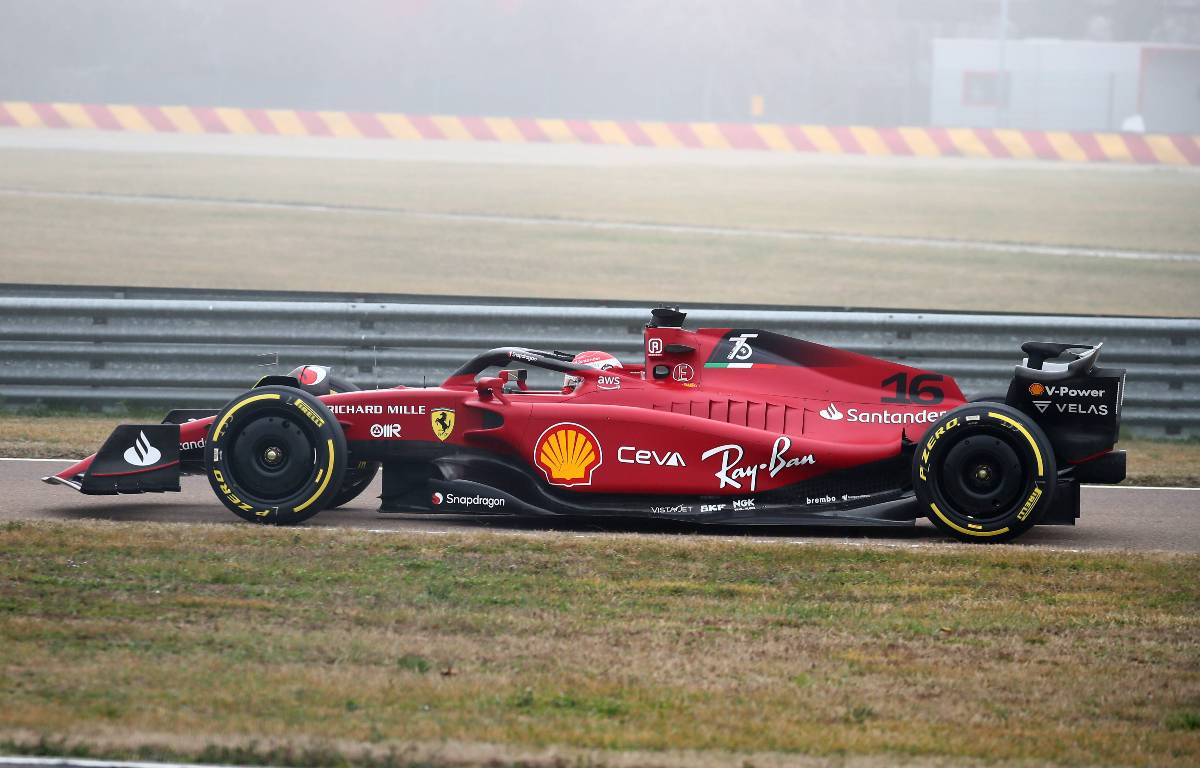 Ex-F1 driver and current DTM star Timo Glock has given Ferrari his backing to challenge Mercedes and Red Bull for the title this year.
The German believes the Scuderia, who have not won a race since 2019, will be able to challenge for regular wins in the new season due to a "strong driver pairing".
Charles Leclerc and Carlos Sainz will again have Ferrari fans' hopes on their shoulders as the team have elected for consistency in 2022.
The pair are in for the long haul, with Leclerc committing until 2026 while Sainz looks to be on the precipice of an extension beyond this year.
When asked whether he thinks Ferrari can regain their form, Glock firmly believes the Maranello-based squad will enter the fray and challenge for the title.
"Yes, I believe they are capable of doing so," said Glock, speaking to Sky Germany and quoted by Motorsport-Total.com.
"From the driver pairing, they are very, very well positioned and I think the performance has shown it. It kept going up."
Ferrari had a disastrous 2020 campaign after the team were embroiled in controversy over their 2019 engines. The matter was settled by the FIA but the results were not made public.
After finishing in sixth place and languishing in the midfield, the team bounced back in 2021 with five podium finishes, beating McLaren to third in the Constructors' Championship.
The team's 2022 challenger was launched on Thursday and they remain bullish after adopting a radical and aggressive design for the F1-75. However, Glock believes the drivers will have a big part to play as well.
"They have a very, very strong driver pairing," said the 39-year-old. "Sainz showed it last season, [he] was incredibly strong in his first year, kept putting pressure on Charles Leclerc and in the end also placed ahead of him in the championship."
Leclerc was outscored by Sainz in the Spaniard's first season with Ferrari and Glock concedes there will "always be friction" in a team where both drivers are fighting for the championship. The German believes if a driver tries to assert his dominance over the other then "elbows will be out and then you can be prepared for one or two problems to arise".
There were signs of small frustration in 2021 when, in Saudi Arabia, Leclerc was asked to move aside for a faster Sainz. The Monegasque did not do so right away, but Glock feels that is water under the bridge.
"I think they are getting along very well at the moment," continued Glock, who explained "bringing Ferrari back to the top and fighting for the World Championship" is the team's key goal.
Ferrari reveal their 2022 challenger
Ferrari have revealed their 2022 challenger.