Timo Glock: 'Our hearts beat for racing but Safety Car call was correct'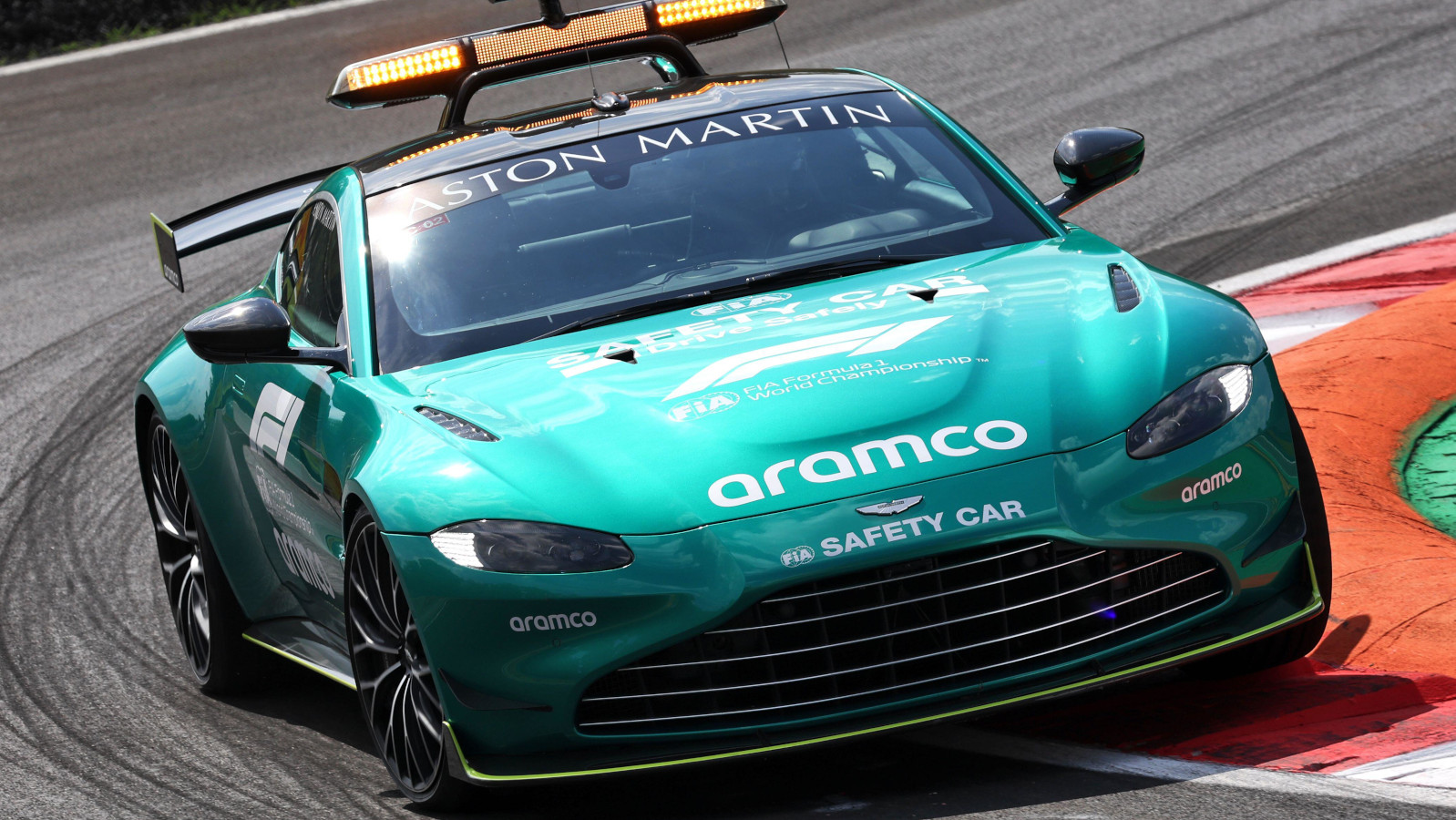 Timo Glock has defended the FIA's decision to end the Italian Grand Prix behind the Safety Car even if it was not to the fans' liking.
Max Verstappen's win at Monza was confirmed following Daniel Ricciardo's retirement with six laps to go. The drivers proceeded to cross the finish line behind the Safety Car as the FIA deemed it too dangerous to go racing again.
The main issue stemmed from an inability to put the McLaren car into neutral and therefore the marshals were unable to push it away from the track.
While the decision has proven to be the correct one, and was the procedure that should have been followed during the 2021 Abu Dhabi Grand Prix, it has left many fans with a bitter taste in their mouths who felt they had missed out on a potentially exciting showdown.
Red Bull's Christian Horner made comments to that effect as did Ferrari's Mattia Binotto, but one defender of the outcome is former driver Glock.
The German, who raced 91 times in Formula 1, said while racing is in the hearts of fans and drivers, safety takes priority.
"As long as it's a safety issue – the crane was on the track for a long time and they had problems getting the car away – it's the right way to go," the 40-year-old told Sky Sports Germany. "Of course the heart in our chest beats for racing, we would have liked to see that. But when the rules are what they are, you have to follow them."
We nailed it 👌🇮🇹

We had an amazing start and I was able to quickly get in my rhythm. The car was absolutely flying and really enjoyable to drive all weekend, great work once again team! pic.twitter.com/vx7oTVKRFH

— Max Verstappen (@Max33Verstappen) September 11, 2022
Away from the action up front, one of the main stories to emerge from Monza was the performance of Nyck de Vries who went from sipping coffee in the Mercedes motorhome on Saturday morning to finishing P9 on his F1 debut with Williams.
Glock praised the 27-year-old and said it was "hats off" to him for his performance.
"Nyck de Vries, I praised him and kept an eye on him the whole race," he said. "The way he got into the car…he didn't drive one metre with a full tank. He avoided everyone at the start, then the tyres – he has never done a long run with this car. He really managed that very well. I didn't see any mistake – hats off."
The young Dutchman has admitted he was so nervous before his debut he had even struggled to eat breakfast on Sunday morning.