Timo Glock tips Nyck de Vries for 2023 seat after 'clear business card' drive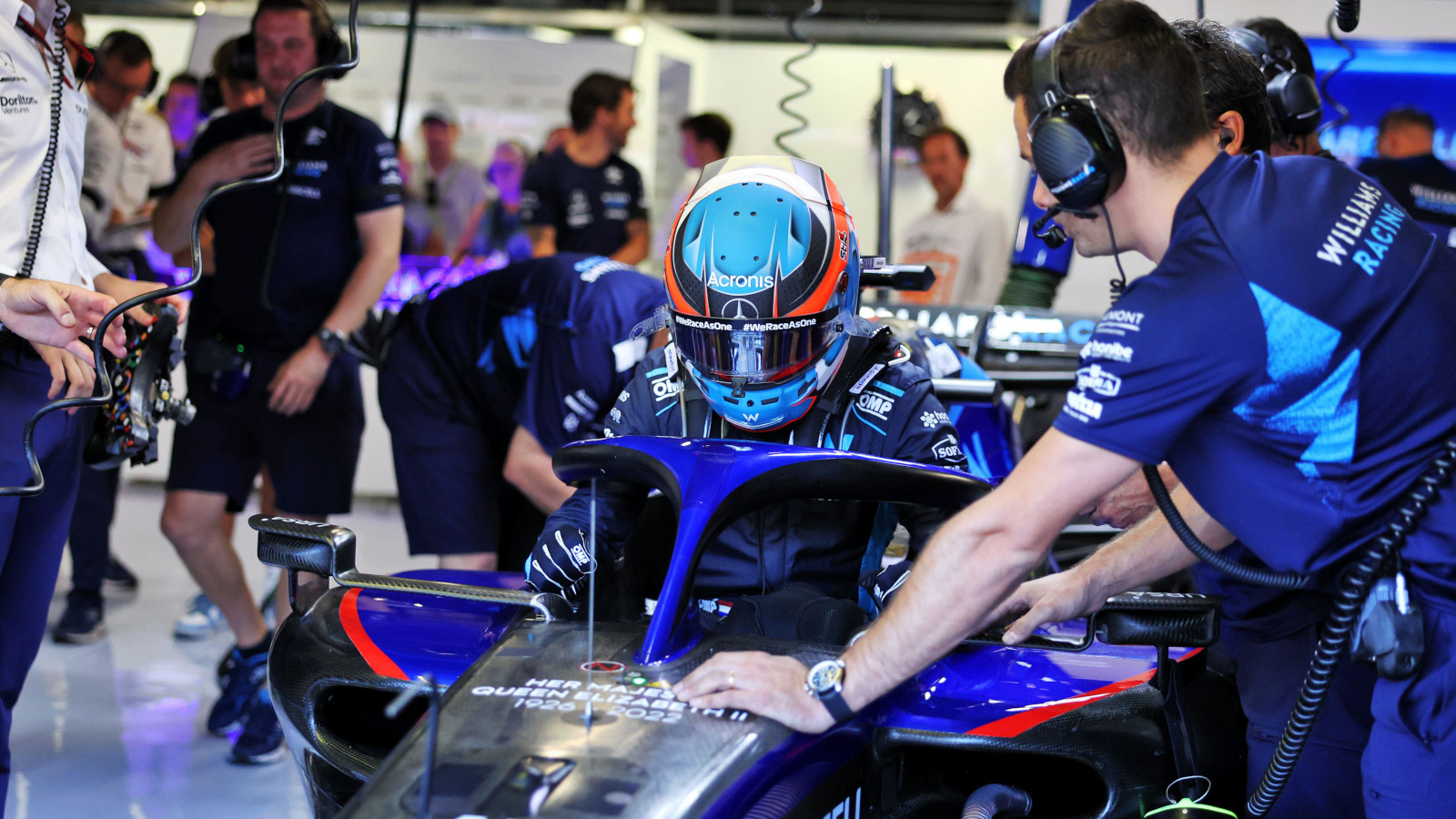 With his performance at Monza on debut, Nyck de Vries has made his abilities clear to the Formula 1 paddock, says Timo Glock.
After Alex Albon was ruled out of the remainder of the race weekend at Monza ahead of FP3 due to appendicitis, De Vries had to quickly finish his cappuccino and head down to Mercedes, who sent him over to Williams for a huge opportunity.
De Vries, the 2020-21 Formula E World Champion, has been linked with a move to Formula 1 over recent years, most commonly with Williams, but now the opportunity came for the Dutchman to prove what he could do in Formula 1 machinery – and he did not disappoint.
Despite having to go from driving an Aston Martin in FP1 to competing in the Williams, De Vries outqualified team-mate Nicholas Latifi and beat him in the race, De Vries scoring points on debut with a P9 finish.

And Glock, who raced for Jordan, Toyota and Virgin/Marussia during his time in Formula 1, feels De Vries has sent his business card around the paddock with authority with the view to a seat on the 2023 grid.
"In my opinion, it is relatively clear what this means for the driver market," Glock wrote in his Sky Sport column. "He has been one of the candidates all along, but of course he has brought himself even more clearly into the conversation with such an appearance as at the weekend.
"He will definitely appear on the list for every team now. I'm also sure we'll see him in one of the cars next year."
Is Nyck de Vries bad news for Mick Schumacher?
There is no doubt De Vries showed exactly what he is capable of behind the wheel of a Formula 1 car at Monza, and for any team that still has a vacancy for 2023 it would make zero sense to discount De Vries as an option.
This then should worry Schumacher, who finds his seat at Haas and place in Formula 1 under increasing threat, especially since team boss Guenther Steiner suggested every driver with a superlicence is being considered by the team for 2023.
Judging by his performances from earlier in the season, it could be understandable if Haas were looking to move on from Schumacher, but the 23-year-old has certainly stepped up his game. The mistakes have dried up and he had the upper hand on his team-mate Kevin Magnussen at Monza, so Schumacher losing his seat now would seem a little harsh.
Indeed, Glock believes De Vries now poses an added threat to Schumacher, but that the German racer's Monza performance flew a little bit under the radar.
We gave it everything and got close to points. It's so impressive to feel the emotions of the crowd driving around in Monza! Thank you everyone for a special weekend 🙏 #MSC47 pic.twitter.com/zwbeLxFoPx

— Mick Schumacher (@SchumacherMick) September 12, 2022
Haas have not scored points in the last five rounds, the VF-22 slipping down the pecking order having started out as a midfield leader.
"For Mick Schumacher, this means there is another competitor (De Vries) for the remaining cockpits," said Glock. "Of course, that doesn't make it any easier for him. In my opinion, however, he also – perhaps a little more under the radar – also performed greatly.
"With 16 laps all weekend [in practice] and the many problems he had, to move up to 12th place with a car that didn't have speed at Monza is really a good performance. And he also had a clear grip on his team-mate."
Read more: Closing bell sounded at Monza for Nicholas Latifi in F1's last-chance saloon