Glock: Mercedes can't rely on unmotivated Bottas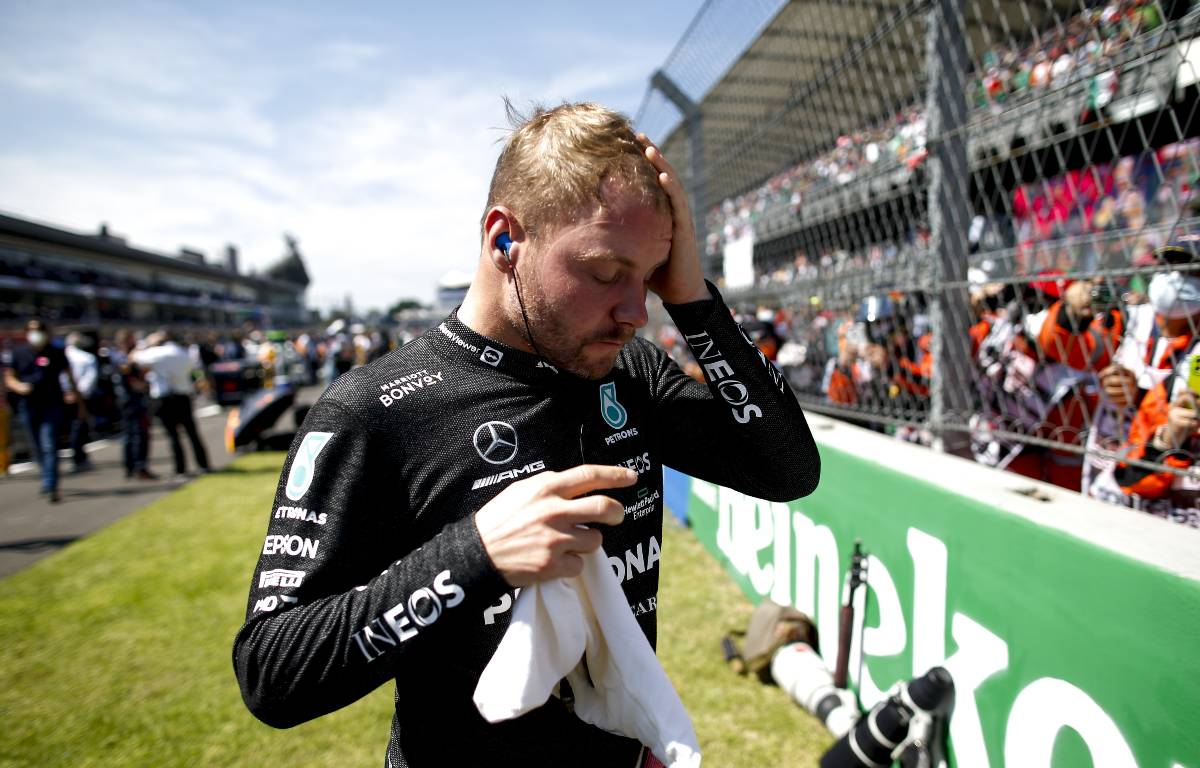 Ex-F1 driver Timo Glock feels Valtteri Bottas now lacks motivation with his Mercedes exit sealed – which spells bad news for Lewis Hamilton.
This will be Bottas' fifth and final campaign with Mercedes after George Russell was confirmed as his 2022 replacement, clearing the way for the Finn to sign with Alfa Romeo.
But there will be no stroll to the end for Bottas, with Mercedes locked in battle against Red Bull and Max Verstappen over the Constructors' and Drivers' Championships.
With Bottas out of the Drivers' title equation, his role is now to support his team-mate Hamilton's bid for a record eighth World Championship, while also scoring enough points himself to make Mercedes the Constructors' champions for an eighth time.
There have, though, been a few occasions when Bottas has made it fairly easy for Verstappen, firstly at the Russian Grand Prix where he offered little defence against the Dutchman as the pair worked their way through the midfield pack after engine penalties.
Verstappen went on to finish that race P2 behind Hamilton.
Then at the start of the Mexican Grand Prix, Bottas took some criticism for not covering off Verstappen, who found plenty of space around the outside to pass both Mercedes cars into Turn 1 and take the lead.
From there, Verstappen went on to win comfortably, so Glock has concerns that Mercedes can no longer have confidence in Bottas to go all out in supporting Hamilton.
"Lewis Hamilton has a good car, sure, but it's not good enough to beat the Red Bull and Max," Glock told Sky Sport.
"The problem with Mercedes, I feel, is Valtteri Bottas no longer has the motivation to continue to give Lewis his full support.
"That was obvious to me. Of course, that's always easy to say from the outside.
"But I think Mercedes discussed the strategy relatively clearly in advance and went through countless scenarios regarding the start.
"In that case, Valtteri concentrated more on Lewis, which I didn't understand. I think his task was clearly to do everything against Max to pave the way for Lewis to be in front in turn one. That didn't work at all.
"I find it hard to believe Mercedes can still rely on Valtteri. Red Bull have a clearer opportunity to rely on Sergio Perez. He has shown that. He drove his heart out to be able to help at the front and take the points away from Lewis."
Four rounds remain in the 2021 campaign and Verstappen now holds a 19-point lead over Hamilton in the Drivers' Championship.
So can Hamilton still whittle away that gap through his on-track efforts alone? Glock does not believe so.
"What can stop Max Verstappen after his victory [in Mexico]? In my eyes, there is only one option – Max and Red Bull are unlucky enough to have technical problems," Glock stated.
"I think the package is too strong at the moment. Sao Paulo will probably be another track that suits Red Bull. The car works very, very well on all types of tracks. Max is in a very comfortable situation. Red Bull are also doing everything right at the moment.
"In addition, with the start, with the manoeuvre in turn one, Max clearly showed how good he is and just how aggressive he is and doesn't shy away from anything.
"That was an exclamation mark in the direction of the championship, that's for sure."
Can Mercedes rely on Bottas to deliver?
Can Mercedes rely on Valtteri Bottas to support the team anymore?