After a brief break, Formula 1 returns this weekend with the German GP where once again Sebastian Vettel and Lewis Hamilton will lock horns in the title race.
For Vettel it is a home grand prix and he wants revenge after 2016's lacklustre outing while for Hamilton, he wants revenge for Silverstone.
Last time out at the British GP, Hamilton's home race, the Mercedes driver's chances of winning were dealt a bitter blow as he was tagged and spun by Kimi Raikkonen, falling from third to 18th.
He put in a storming drive to recover to second but lost points to race winner Vettel, who briefly battled the other Mercedes of Valtteri Bottas for the win. Raikkonen was third while Bottas' shots tyres dropped him to fourth ahead of Daniel Ricciardo.
It was a thrilling race with Safety Cars, big crashes (no one was hurt), a great battle for the remaining points with seven drivers fighting for five positions, and a touch of controversy at the end as Hamilton, who has subsequently retracted his statement, accused Ferrari of using "interesting tactics."
Here's hoping for a repeat this weekend as the last time Formula 1 raced at the Hockenheimring, Germany's sole remaining F1 track failed to set the stage alight.
Hamilton won after an early pass on Nico Rosberg, Red Bull's 2-3 was decided by strategy, Rosberg's fourth by the stewards while Vettel and Ferrari's floundering form continued leaving him wanting more, and better, this weekend.
His 2016 win was Hamilton's third German GP triumph but his second at the Hockenheimring while Vettel previously won but at the Nurburgring. Fernando Alonso is the only other current driver to have won the German GP with three P1s to his name.
And while it must be noted that Mercedes have won the last two editions of the German GP, both in the V6 era, this year's campaign has thrown the form book out of the window.
Ferrari may have the best engine this year, if you listen to Red Bull, and Mercedes may be "vulnerable" and showing "weakness", again if you listen to Red Bull. This has put Ferrari into the lead in both championships with Vettel eight points ahead of Hamilton and Ferrari 20 points up on Mercedes in the Constructors' race.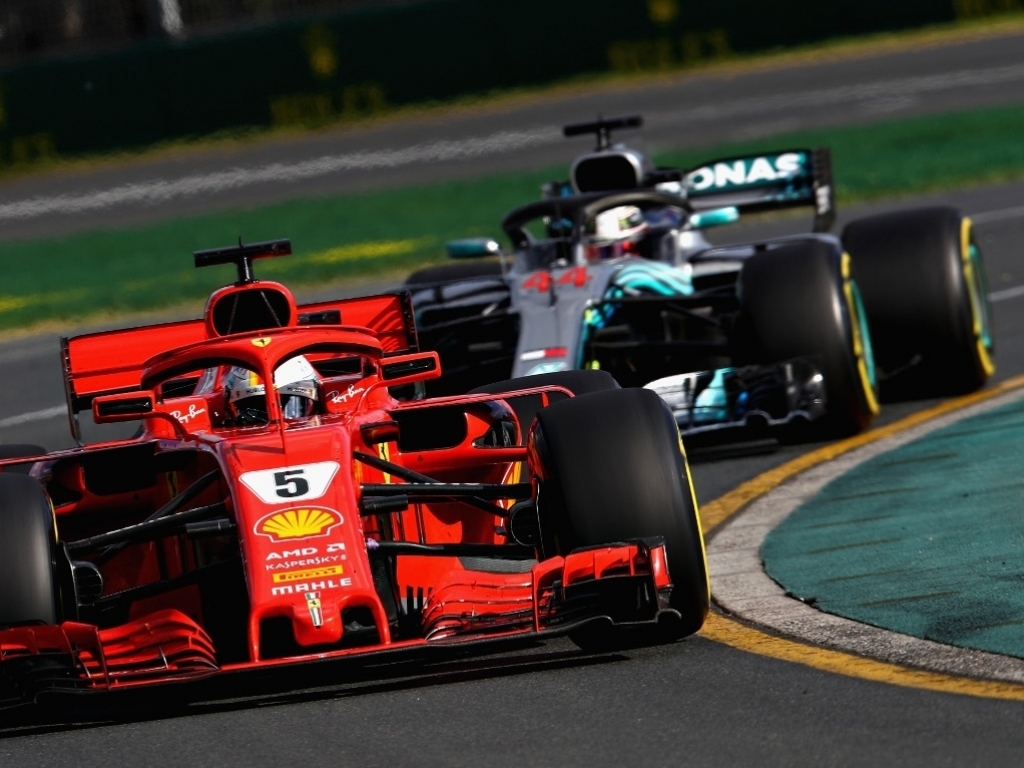 Red Bull, meanwhile, are there and thereabout. With three wins on the board, they are equal with Ferrari and Mercedes. The only difference is both Red Bull drivers have won whereas only Vettel has won for Ferrari and Hamilton for Mercedes.
The Milton Keynes' squad, though, will be looking forward to the German GP after a double podium in 2016. Actually only one will, Max Verstappen.
His team-mate Ricciardo is likely to take engine penalties because in "Hockenheim you can overtake, so we will probably install the new engine there" the Aussie revealed. And with Ricciardo showing throughout this season his overtaking prowess, he could be the main highlight this Sunday.
With a midfield being billed as "tighter and "tighter" with Haas even saying there isn't a midfield given how close fourth to tenth – we think he meant ninth – are out on track, that could where the best battles unfold this weekend.
Renault are bringing a new front wing as they look to maintain their advantage in the B-championship while Haas will be looking to stay out of the barriers and McLaren for a qualifying improvement.
A layout from the classics, a controversy hangover and a championship battle in which both want revenge for one reason or another, Formula 1 has handed Hockenheim all the ingredients, now it needs to deliver.
Follow us on Twitter @Planet_F1 and like our Facebook page.