Coronel sees the 'Rosberg and Hamilton effect' at Mercedes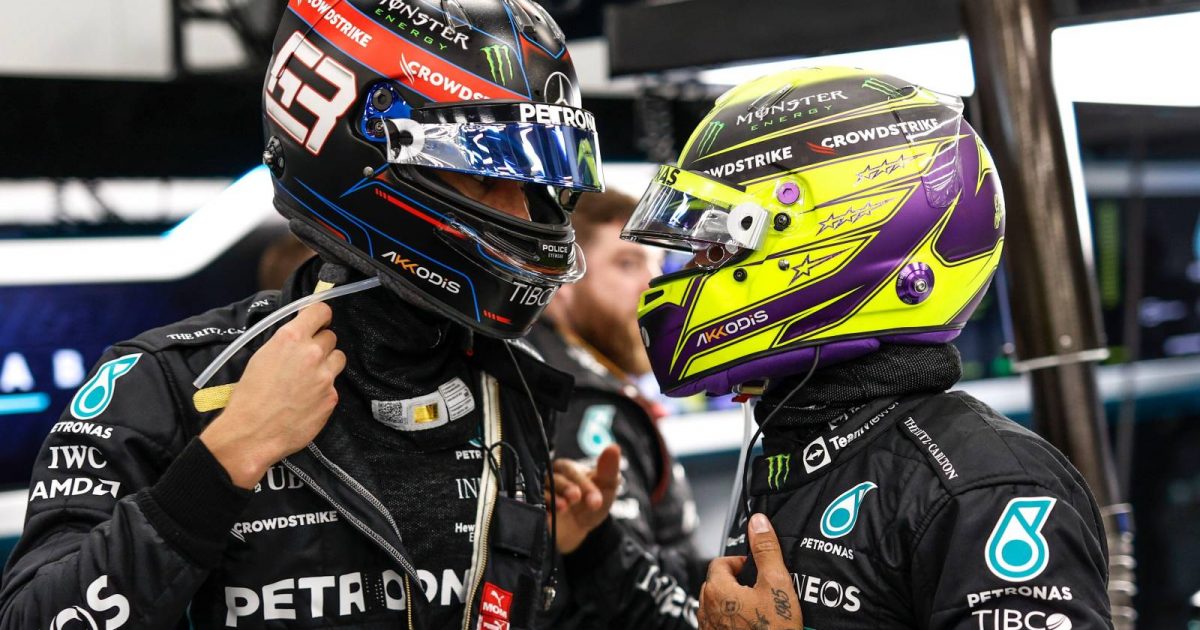 Tom Coronel said he could see elements of the 'Nico Rosberg and Lewis Hamilton effect' at Mercedes but did not expect it to follow the same toxic route.
With Mercedes far from their best, drivers Lewis Hamilton and George Russell have been making the most of what has so far proven to not be a championship-winning car.
The team is currently second in the championship standings but that is thanks in no small part to Red Bull's reliability problems rather than Mercedes' speed.
Tom Coronel said the team and drivers are being smart whilst they work out the issues.
"The great thing here, I think, is that these guys are seriously using each other and maximising [the car's potential]," he told motorsport.com
"They just know 'we don't have the fastest car and accept it if they finish third, fourth or fifth. That's how they are in it and that's how they race.
"You saw that well in Australia. Russell, in a fight with [Sergio] Perez, was told 'let him pass', or 'don't take any risks, because we prefer you to take the points'.
Next up: getting @GeorgeRussell63 to skydive pic.twitter.com/yQHJ0HxsyZ

— Lewis Hamilton (@LewisHamilton) April 12, 2022
"That's what we call recognising your handicap, knowing where you should be. It's a terrible thing for a driver to hear, but if you are in fifth and sixth place and you make the podium, then you are doing very well, aren't you? That's what Mercedes is very strong at the moment."
The Dutch driver did however warn that he could see elements of the Rosberg-Hamilton rivalry that proved a headache for Toto Wolff in 2016. However, he did not think it would get to that level of toxicity with Russell.
"I see a bit of the Rosberg and Hamilton effect, two good drivers pushing each other to the limit. Well, Rosberg left with his tail between his legs and couldn't handle the pressure. But I don't see Russell doing that.
"That also has to do with character. I see Russell differently in the race. If he becomes World Champion this year, he really won't stop. He's too young for that, but he's also in a completely different mode in his head.
"I have learnt from these first weekends that the competition is good. Lewis is smart and was a bit faster in qualifying, but then Russell immediately says 'yes, but I made a small mistake'. I like that.
"After the race Russell also said 'the pit stop worked out well and that's why I was ahead of Lewis'. Just the words 'in front of Lewis' indicates to me that they are engaged with each other. You don't mention it otherwise."
Mercedes getting to grips with issues
Mercedes are slowly getting on top of their porpoising problems.