Top 5 suggestions for closer racing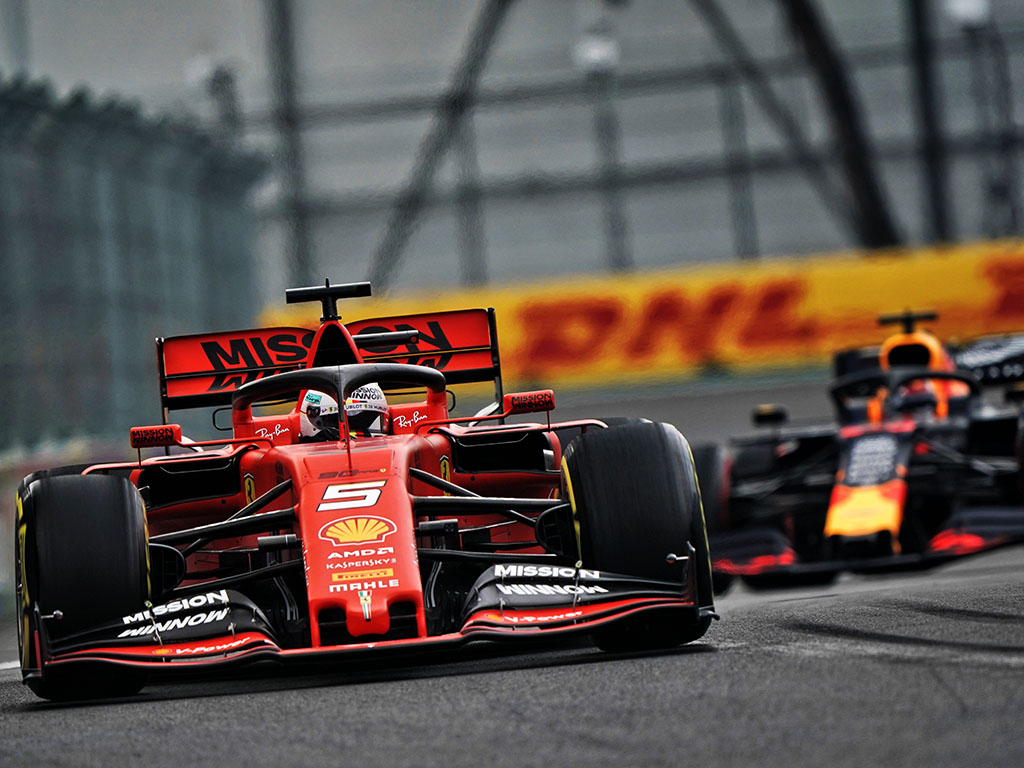 What should be one of the most glamorous and gripping sports in the world is in danger of boring its audience into collectively switching off the television.
Once that happens, all that remains is the diehard fanbase turning up at Formula One tracks around the world, come rain or shine. Sponsorship will dry up, the money leaks away and what is now the pinnacle of motorsport will be a sideshow.
As the greener cars become quieter, the noise surrounding how you can make F1 more interesting grows louder. Mercedes continues to dominate with only Ferrari capable of running them close some of the time. Before the Maranello outfit, Red Bull were the ones keeping Lewis Hamilton and co honest. Meanwhile, the midfield is almost forgotten, and no one cares what is going on at the back, which is a shame for Williams.
Ask anyone how they could improve the racing, make it more of a spectacle with more overtaking and less predictability, and you'll get many different answers. But five changes will transform the F1 circus, making it more of a daredevil, high-wire thrills and spills spectacle.
Here are five ways to bring about closer racing:
Turn qualifying into a one-lap lunge
Unless something goes dreadfully wrong, you can second-guess how qualifying will shakeup. Mercedes front row lock-up, with the Ferraris on row two and a mix of Red Bull drivers and the best of the rest making up the top six.
What makes qualifying even more predictable is the process of three qualifying sessions, each of which gives drivers the chance of completing several laps. Repeat laps forgive mistakes, so there's no better way to ensure the fastest cars end up at the front. Why not, then, turn qualifying into a simple one-lap lunge? It's a do or die format – introducing uncertainty into the drivers' mindset, extra pressure that will force mistakes.
With this format, there is no doubt the grid will be less predictable. And that can only mean better racing as the best cars do not necessarily always start at the front. That is one sure-fire way of ensuring over teams get more race TV time.
There is an argument that a one-lap lunge will shorten qualifying to such an extent that there's no point in holding it a day early. And why not move it to race day? Why not run the qualifying lap 30 minutes before the race starts? It would become part of the race-day experience and be a must-watch.
Ban car-to-pit telemetry
Many fans say F1 cars have become too easy to drive, and power steering is often something they want taken away. But the myriad of ways teams on the pit wall and back at the factory can influence performance during a race needs examining.
Telemetry from hundreds of sensors on the car feeds performance data to engineers behind banks of computers. Further, changes can be made from there, such as giving more engine power at critical moments or advise back to the driver who can make adjustments from the steering wheel.
Potential mechanical problems are avoided, and it makes racing more predictable. Further, teams with the biggest budgets have the best equipment and factory back-up to influence what happens on the track.
Standardise front and rear wings
While the choice of tyres is standardised, forcing all teams to use the same front and rear wings would make a significant difference. F1 bosses could greatly reduce the downforce on the cars by doing this, making them harder to drive, but also reducing the turbulent air behind them – making it easier for following cars to overtake.
Do the same with brakes
The brakes on a Formula One car have become too efficient – not only shortening the braking zone (and therefore reducing overtaking opportunities) but also in terms of durability. How fans would enjoy brake performance dropping away during a race so that overtaking and racing incidents increase.
Clearly, safety comes first, but something must be done to make the cars less bulletproof and allow driver skill to shine through.
Maximise the team budget
There is so much inconsistency in how much the big teams like Mercedes and Ferrari spend as opposed to the minnows. You might say it's the same in Premier League football, but at least there the bottom teams have something to fight for, and that's avoiding relegation.
With no F1 equivalent of lower league teams winning promotion to the top league each season, you're left with a rich versus poor set-up that rarely shifts. Except Red Bull pulling strings in Vettel's hay-day at the Milton Keynes team, it remains a Mercedes-Ferrari power battle. And much of that is down to the money they have to spend.
The big manufacture-engine title sponsor is one thing, but so too the amount of sponsorship and merchandise spin-off revenues the teams can make on the back of success. With more cash on research and development, even with a restriction on available testing days, it becomes no surprise that the same, wealthy teams dominate each race.
By maxing out the budget any team can spend, there will still be some teams who won't come anywhere close to attracting the top budget. However, several of the bigger midfield teams, currently McLaren or Renault, might be able to make more of an impact.