Throughout Formula 1's 70-year history, we've seen some of its biggest stars embroiled in scandals and shocking incidents that live on through story-telling and captured footage.
Here then, are five of the most shocking moments in F1 history, from the bizarre to the brainless – and everything in-between. 
Prost v Senna
The 1988 season was Alain Prost and Ayrton Senna's first year together at McLaren, with Senna going on to win the driver world title with relative ease. By 1989 however, Senna was the hunter, needing to beat Prost at the final race in Suzuka to win his second championship. The Brazilian got off to a terrible start, going from 1st to third by the end of the opening lap, and ultimately losing the title.
A year later, the pair would once again meet at Suzuka for another iconic tussle. This time, it was Senna who held a slim championship lead, meaning that he would be victorious if Prost – who now drove for Ferrari – failed to finish. 
At the first corner, the McLaren driver went for a gap that simply wasn't there, taking both himself and Prost out of the race. Senna had exacted his revenge, even if he did insist that the crash wasn't intentional.
If you are looking to place a bet on F1, BoyleSports have you covered – with an excellent range of markets and competitive odds.
Crashgate
Just when you thought F1 couldn't get any more dramatic or controversial, along came Crashgate. As its name suggests, it involved Renault's Nelson Piquet Jr intentionally crashing into the barrier to bring out a safety car. 
At the 2008 Singapore Grand Prix, Renault's Fernando Alonso looked like the man to beat, despite being in a fairly uncompetitive car for most of the season. After pitting early, Renault chiefs Flavio Briatore and Pat Fry knew that a safety car would hand them a huge advantage for the rest of the race. 
They, therefore, decided to execute a plan that had been discussed before the Grand Prix, which involved Alonso's teammate, Piquet Jr, crashing into the wall on purpose.
The safety car duly came out, and Alonso romped home to take his only win of the season. All the while, the story rumbled on behind the scenes at Renault. After being sacked by the team for a string of poor performances in 2009, Piquet went public, revealing the full extent of the incident and how he was told to crash at a certain time. 
1997 season finale
It has gone down in infamy as one of the most dramatic title deciders we've ever seen in F1. In 1997, Ferrari's Michael Schumacher was going head-to-head against Williams driver Jacques Villeneuve for the Driver's World Championship. Heading into the final race of the season at Jerez, Schumacher held a one-point lead over Villeneuve, leading to what was essentially a final race shootout.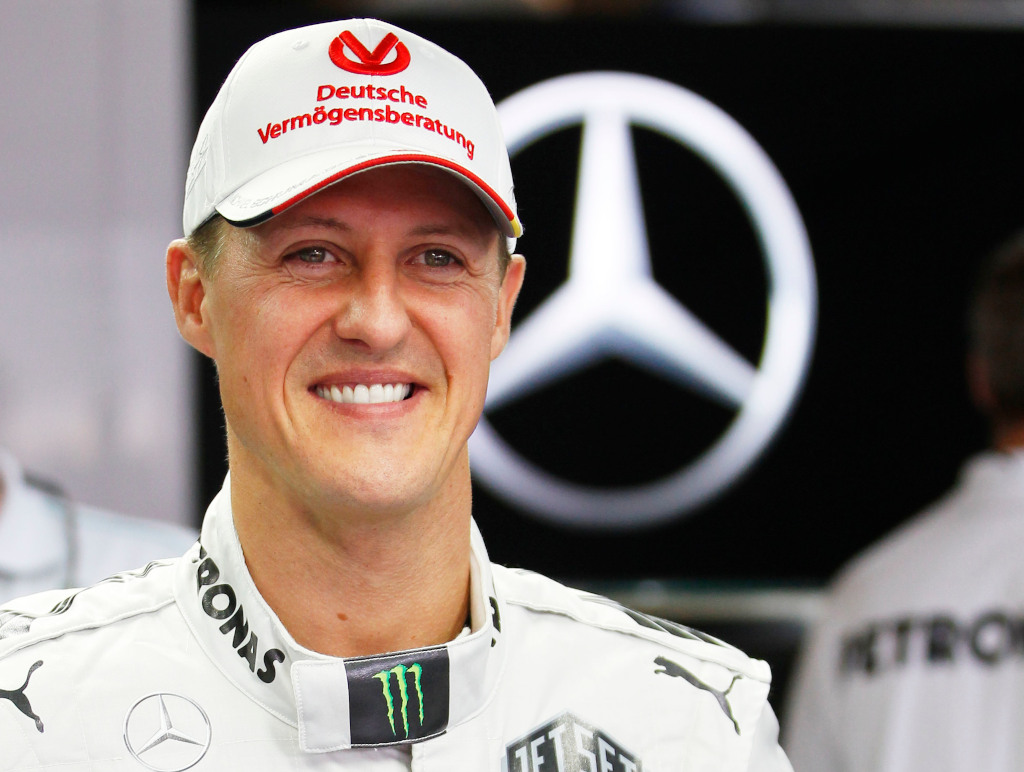 They were inseparable during qualifying, with Schumacher, Villeneuve and the Canadian's teammate, Heinz-Harald Frentzen, all setting the same time down a thousandth of a second. In the race itself, Schumacher leapfrogged his rival to take an early lead, but when Villeneuve caught up and attempted an overtake, disaster struck. 
Just as he had done to Damon Hill in 1994, Schumacher instinctively turned into Jacque's Williams, in what looked like an intentional move to try and nullify his rival. Unlike in 1994, the car he crashed into was able to continue the race, with Villeneuve nursing his car home to win his first and only F1 world title. 
Is that Glock?
It's a piece of commentary that will live on for years and decades to come. For English speaking Formula 1 fans, you cannot mention the 2008 F1 season finale at Interlagos without also quoting Martin Brundle's infamous line.
All Hamilton needed to do that day was finish fifth to claim his first F1 world title. The man trying to stop him in 2008 was Ferrari's Felipe Massa, who built a solid lead at the front of the race, piling further pressure onto the young Brit.
With six laps to go, Hamilton was forth, before an untimely rain shower threw a spanner into the works. Hamilton pitted, dropping down to sixth place in the process. Toyota's Timo Glock was still out on dry tyres, managing to occupy fifth place until the very last corner. 
As track conditions worsened, Hamilton overtook the German at the death. This handed the British driver his first of seven world titles and subsequently birthed the most famous commentary line in Formula 1 history.
2005 U.S Grand Prix
Back in 2005, Formula 1 was in the midst of a tyre war – as two manufacturers went head-to-head for supremacy. Ferrari, Jordan and Minardi all used Bridgestone rubber, while the rest of the field was supplied by Michelin. 
When Toyota's Ralf Schumacher smashed into Indianapolis' notorious concrete wall at high speed during Friday's practice session, the Michelin tyres were deemed unsafe to race on.
Last-minute compromises, such as implementing a chicane before the pit straight, were all rejected due to economic and political pressure. It led to a comical spectacle, as well over half the field drove back into the pitlane after the formation lap, leaving just the six Bridgestone cars out on track. 
Michael Schumacher won a farcical U.S Grand Prix for Ferrari, while Thiago Montiero got on the podium for Jordan – only to be greeted by a chorus of boos and jeers emanating from a bewildered Indianapolis crowd.