It was quiet, far too quiet in Baku, until Charles Leclerc and Robert Kubica got caught out at the castle section to delay qualifying for the Azerbaijan Grand Prix.
Here is how qualifying day unfolded in Baku…
Ahead of FP3 there was time for a spot of autograph signing for Lewis Hamilton. Well, you're not going to miss him in that hat are you?
💬 "You're the man!!" Lots of happy fans today! 😊 #AzerbaijanGP pic.twitter.com/JNTpCRjb41

— Mercedes-AMG F1 (@MercedesAMGF1) April 27, 2019
Meanwhile, Hamilton's best mate Kevin Magnussen was making some very important last minute adjustments.
Got to get that hair looking right, eh @KevinMagnussen? 👌😜 pic.twitter.com/XauBoJrONW

— Haas F1 Team (@HaasF1Team) April 27, 2019
Hmm, wonder what these three were talking about?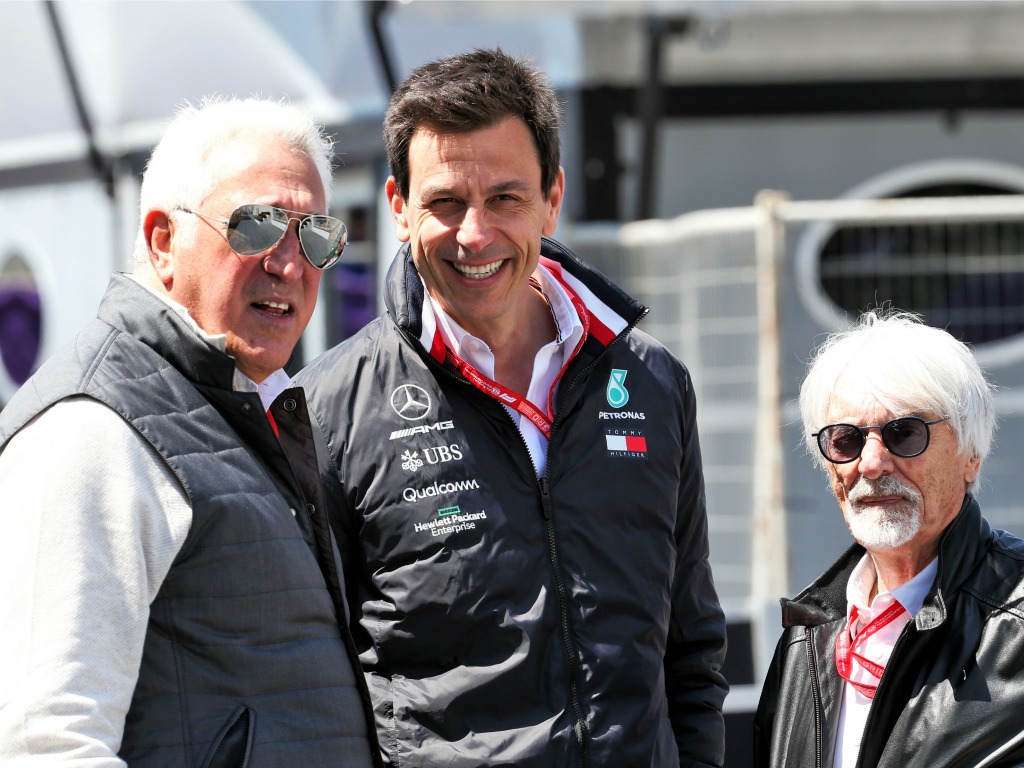 But the time for talking was over, and drivers would be battling a very hot track in the afternoon sunshine. Those poor tyres…
We've got FP3 coming up shortly…#AzerbaijanGP 🇦🇿 #F1 pic.twitter.com/x0FVcldWGX

— Formula 1 (@F1) April 27, 2019
Charles Leclerc, who topped both Friday practice timesheets, was the early pace-setter in what was a calm and serene start to FP3 compared to FP1.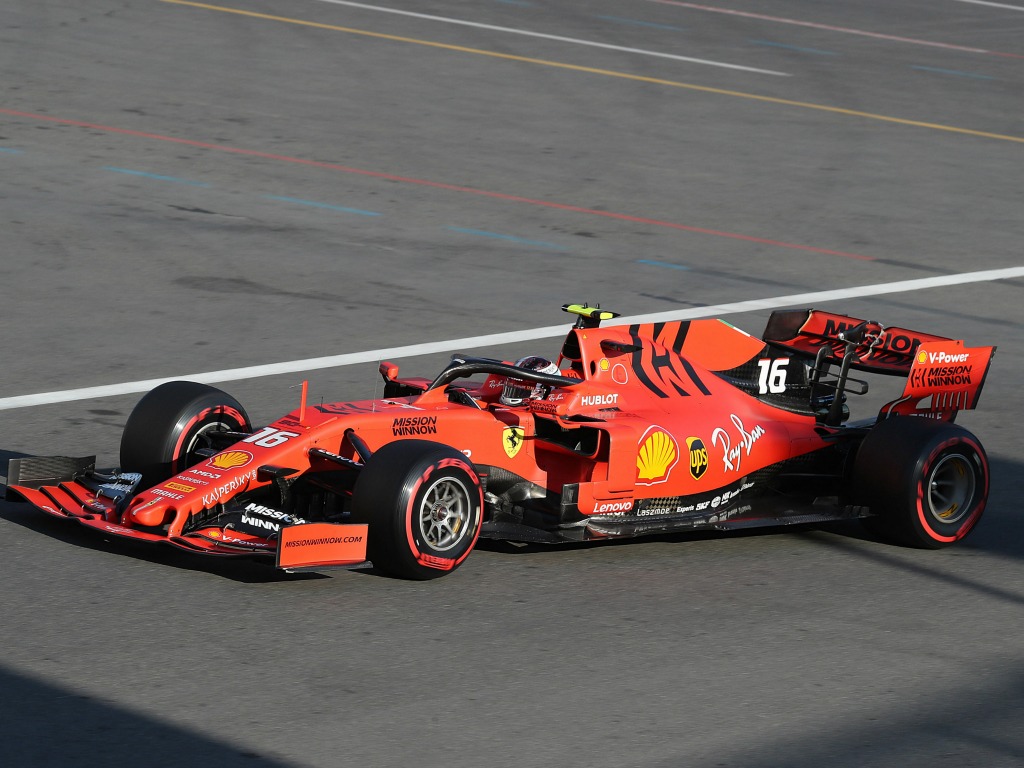 It wasn't just Ferrari catching the eye…Toro Rosso with that Honda power were also making an impression on the timesheet.
Halfway through the final practice session, looking fast boys!@alex_albon – P4@kvyatofficial – P9 #AzerbaijanGP 🇦🇿 pic.twitter.com/kJ74gdwVoe

— Toro Rosso (@ToroRosso) April 27, 2019
Charles Leclerc then absolutely ensured  it would be a practice clean sweep for him and Ferrari, setting a 1:41.604 on his final hot lap of the session.
FP3 CLASSIFICATION: Clear daylight between @ScuderiaFerrari and the rest of the field ⬇️ 👀#AzerbaijanGP 🇦🇿 #F1 pic.twitter.com/mNZ3jt0xdA

— Formula 1 (@F1) April 27, 2019
Whilst there were no major incidents in FP3, there were a few bumps and bruises to sort out ahead of qualifying…
Bit of damage to @LewisHamilton car after FP3 which is being fixed. #F1. pic.twitter.com/A5IwreWkcH

— Jennie Gow (@JennieGow) April 27, 2019
Those little bumps and bruises continued in Q1 with Lance Stroll kissing the wall.
👀 Problems for Lance Stroll – the Canadian is back in the pits after grazing the wall #AzerbaijanGP 🇦🇿 #F1 pic.twitter.com/KNyo8gd7bc

— Formula 1 (@F1) April 27, 2019
Robert Kubica, meanwhile, got even more familiar with the barrier after getting it all wrong through the castle section.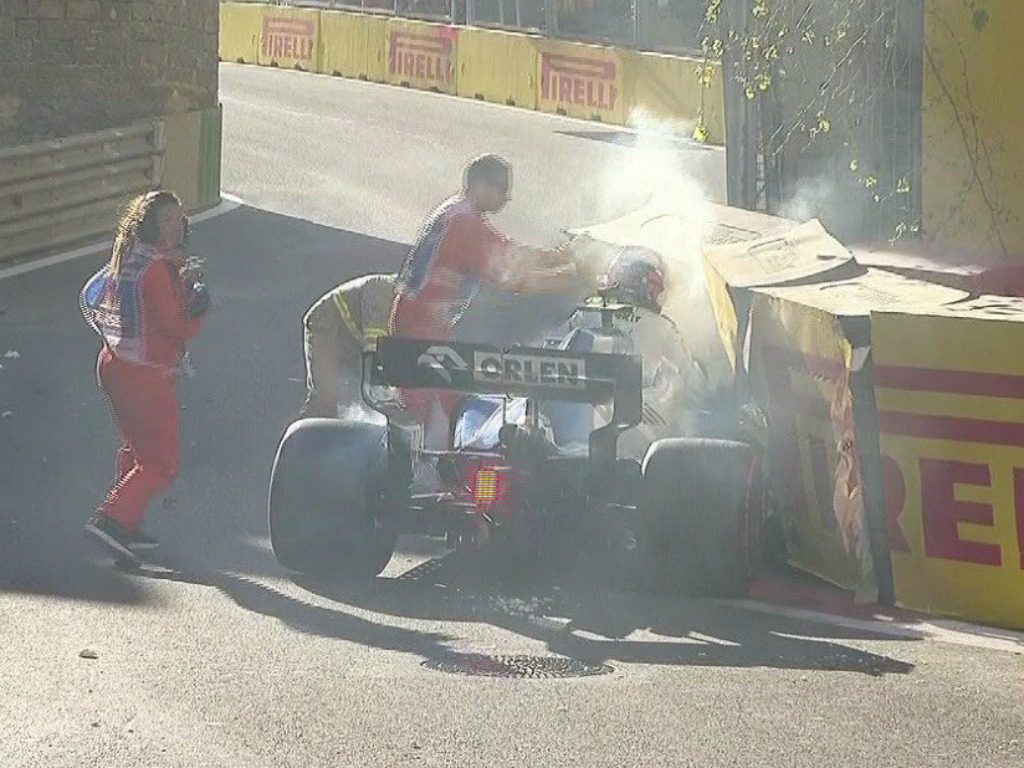 Joining Stroll and Kubica on the list of Q1 exits were Romain Grosjean, Nico Hulkenberg and George Russell.
After a 15 minute delay to allow for the clean-up operation to be completed, Q2 got underway…where Leclerc suffered a carbon copy accident to Kubica.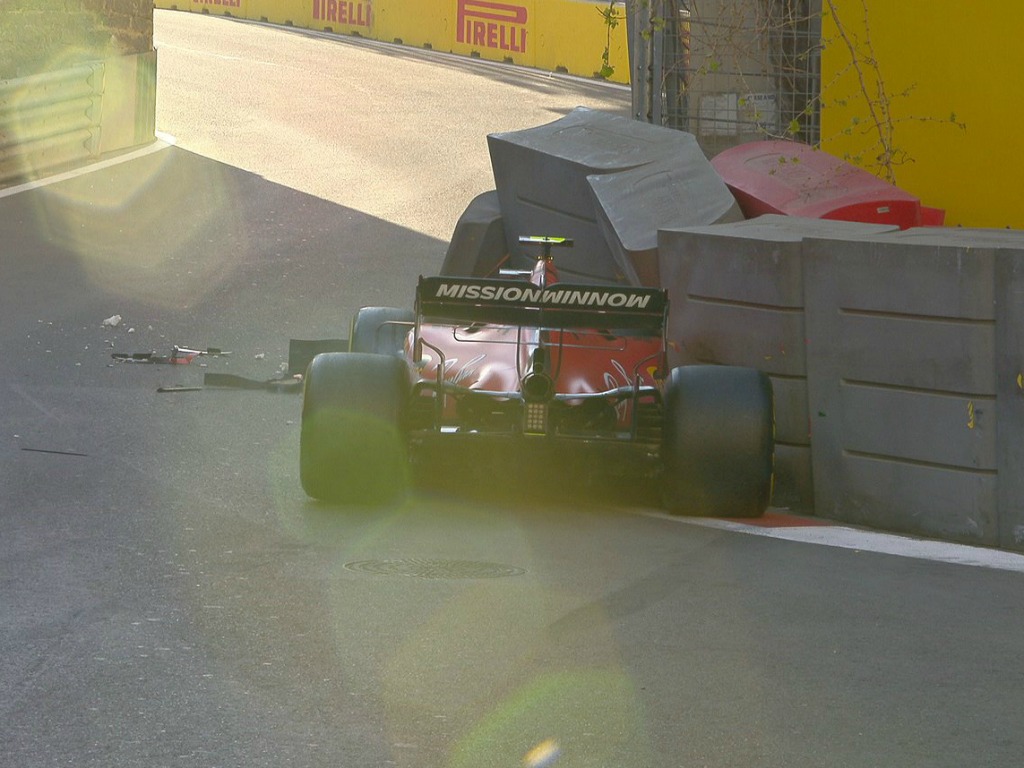 After another lengthy delay, Verstappen topped the Q2 timesheet with Sainz, Ricciardo, Albon, Magnussen and Gasly all out.
Q2 CLASSIFICATION: @Anto_Giovinazzi bags his first Q3 appearance 👏#AzerbaijanGP 🇦🇿 #F1 pic.twitter.com/XyN6W1eIFI

— Formula 1 (@F1) April 27, 2019
Lewis Hamilton put himself on provisional pole with a 1:40.703 but Vettel and Bottas were both gunning for him…
…and Valtteri only bloody went and did it!
WHAT. A. LAP!! 🔥 @ValtteriBottas takes Pole at the #AzerbaijanGP!! 👏 pic.twitter.com/4DIRn7sN7f

— Mercedes-AMG F1 (@MercedesAMGF1) April 27, 2019
Follow all the action from the Azerbaijan Grand Prix with the PlanetF1 live centre