Wolff: 2021 Asian triple-header 'not great'
Toto Wolff thinks that continuing triple-headers at times next season will "take a toll" on people, especially the Asian one.
Three races in three weekends, known as triple-headers, have become a common part of Formula 1 life in 2020 with the season shortened due to the global pandemic.
However, the season has consisted of only 17 rounds, compared to the 22 that were originally planned.
Next season, the calendar is set to expand to 23 races, a new record for the series, and for that reason triple-headers will be staying in order to fulfil the demanding schedule.
The Belgian, Dutch and Italian GPs are set to be held on three consecutive weekends between August 29 and September 12.
Another is then planned between Europe and Asia as the Russian, Singapore and Japanese GPs are to be held as a triple-header between September 26 and October 10.
Already Wolff, boss of the Mercedes team, has spoken about the strains that triple-headers have placed on his team in 2020.
"Having said that, it's not easy for anybody. But for the racing team it's particularly difficult because you can't go home – you need to stay out, you're not seeing your family for in excess of three weeks and that has happened two times in a row now.
"For once, the senior management and the engineers that were able to commute back home (at Silverstone), there wasn't a single day when they didn't work.
"I can tell you Monday morning we were all in the office and that three race weekends in a row, it takes its toll. I feel it in myself that you start to struggle."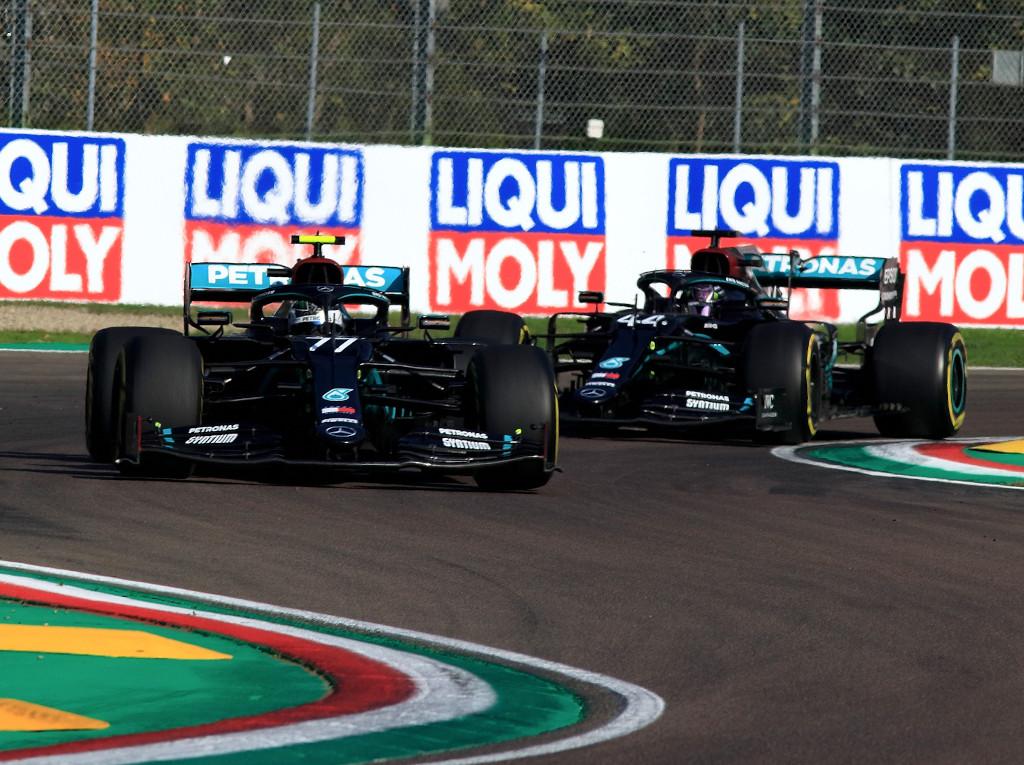 Get your hands on the official Mercedes 2020 collection via the Formula 1 store
So the Austrian is definitely concerned now about the toll that more triple-headers in 2021 will take on people, especially the second one starting in Russia and ending in Asia with the Japanese GP.
"I think the teams are the beneficiaries of growing revenue and income. In that respect, we all need to support for the business to grow," he told Motorsport.com.
"On the other side, a couple of triple-headers will take a toll on the people. I think there is an Asian triple-header that will mean we are more than three weeks away from home and that is certainly not something that is great."
Mercedes, like many other teams have confirmed already, will look to rotate their staff around on race weekends next year to lessen the workload, even with the budget cap coming in.
"You must not forget that the hardest-working people are the ones that set up the garages and take them down and the mechanics that will have overnighters if something goes wrong," Wolff continued.
"You need to question how long that is sustainable and whether you implement a different system by having a second crew that can take over these toughest roles and this is something we are looking at at the moment."
Follow us on Twitter @Planet_F1, like our Facebook page and join us on Instagram!