Wolff: Cowell has a lot of options for his future
Rumoured to be off to Aston Martin where he may yet link up again with his former Mercedes boss, Toto Wolff says Andy Cowell can have "any job he wants".
Cowell, instrumental in the development of Mercedes' championship-winning V6 hybrid engines, has left Mercedes – but without his next destination in mind.
After 16 years with the Brackley squad, the Brit has decided it is time for a change.
"A lot of my friends, and especially my Mum, think I was as mad as a box of frogs to hand my notice in," he recently told the Beyond The Grid podcast.
"Everybody's saying, 'well, what are you going to do next?' and I'm not 100% certain yet. But hopefully it will give me a nice big challenge and hopefully I can help companies, organisations and, ultimately, people.
"It's time for a change. Mercedes is a company I'm hugely proud to have worked for. The people there are an incredible group of people and I'll miss them."
Learning of the news, Ferrari was reportedly one of the first to make an offer for Cowell's services only for the Brit to turn them down.
Motorsport.com reported that he had "declined the invitation to restructure the power unit department" at Ferrari.
Cowell is now being linked to Aston Martin, a team that Wolff could yet join.
Asked about his former employee's future, Wolff revealed that Cowell is currently deciding between "a lot" of options.
"Andy has played a very important role in our team, and since 2014 has been able to steadily improve the level of our results," Wolff told grandpx.news.
"I have a very warm attitude towards him both as a person and an engineer.
"Now he is evaluating all his possible options, and he has a lot of them!
"Only he can decide what suits him best.
"I don't think he has to rush, and I don't think Andy will accept the first offer that comes along either.
"But a specialist with such a list of achievements and the ability to lead people can really have any job he wants."
Get your hands on the official Mercedes 2020 collection via the Formula 1 store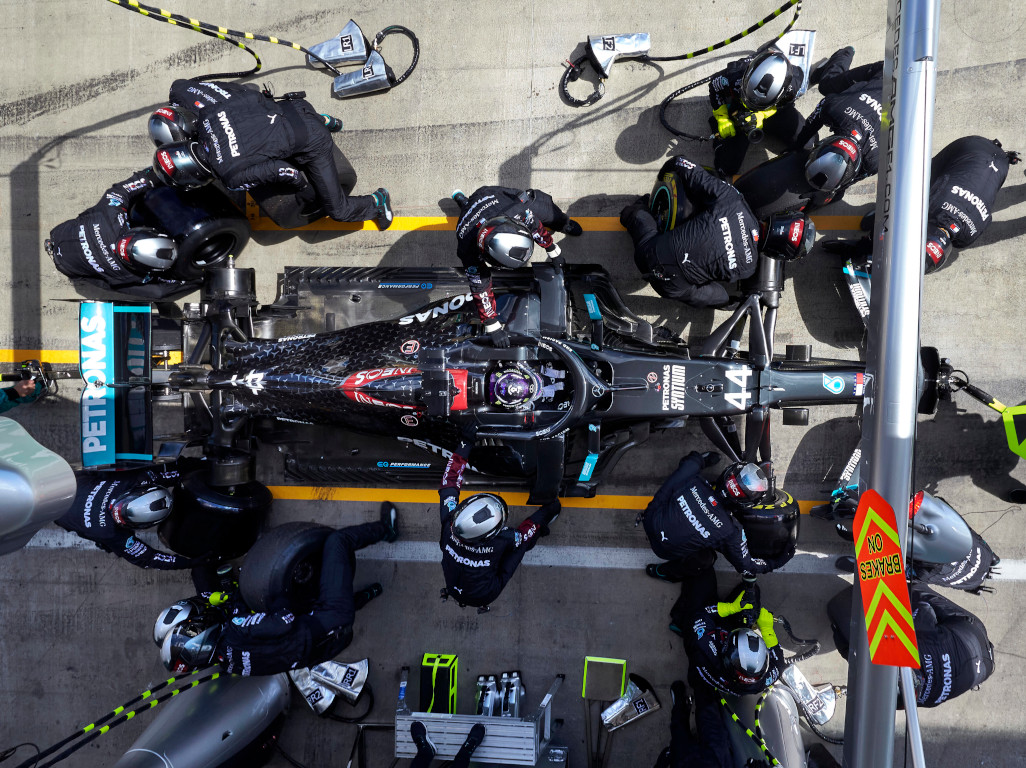 Binotto recently denied the reports that Ferrari had made a play for Cowell, who is still involved in a project with Mercedes.
"In terms of new people joining Ferrari in the future, I think that in F1 you can never be satisfied," he said at the Italian GP.
"If there is anyone that can bring added value to the team, it's our responsibility to look for it and eventually to do it.
"As far as I'm aware, he's [Cowell] working with Mercedes still. There are certainly great names in F1. Is there someone joining, very soon, Ferrari? That's not the case."
Follow us on Twitter @Planet_F1 and like our Facebook page.