Wolff slams rivals' porpoising 'games' after fiery meeting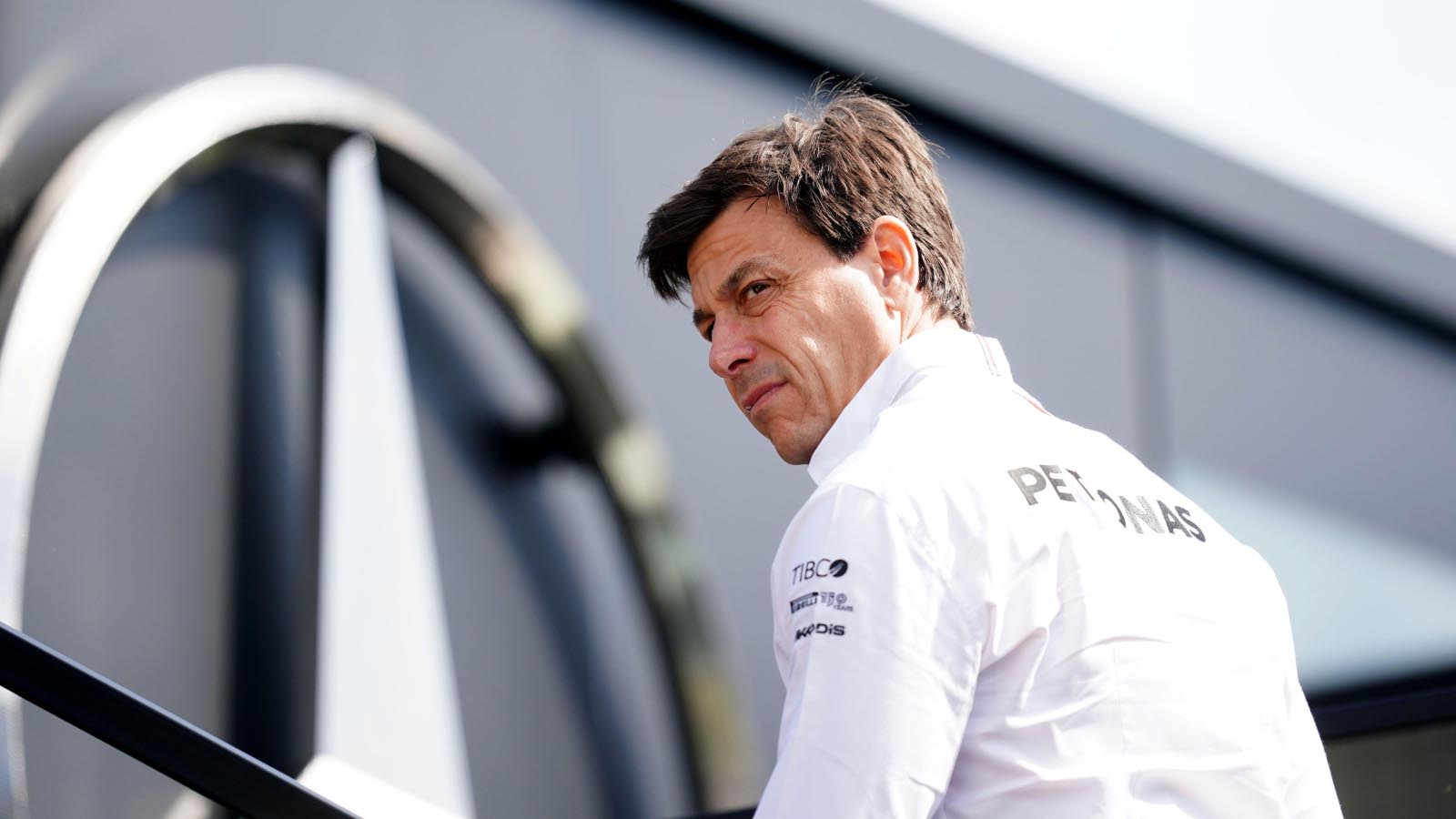 Mercedes' Toto Wolff accused team bosses of "pitiful" behaviour as the porpoising debate became heated in Canada.
The severity of the bouncing last time out in Baku led to many drivers expressing concerns for their health, asking that the FIA intervened, which they did.
Prior to the Canadian Grand Prix a technical directive was released as the FIA set out how it was planning to police the bouncing issue, with Canada being used more as a data-gathering exercise than for enforcement.
Not all teams were behind the directive, Red Bull in particular highly vocal against it, while Mercedes then caused a stir by running a new floor on Friday in Montreal, the likes of Ferrari, Red Bull and McLaren reportedly questioning how Mercedes could so speedily have such an upgrade ready for Canada.
As well as a marked cutout halfway down the floor, Mercedes also introduced a second supporting stay, Motorsport.com reporting that Mercedes were at risk of being protested if they had used it on Saturday, though they didn't for performance reasons.
The report adds that tensions spiked in a Saturday meeting of the team bosses in Montreal, Wolff accusing other teams of engaging in political games, a viewpoint which he would then express in conversation with Motorsport.com.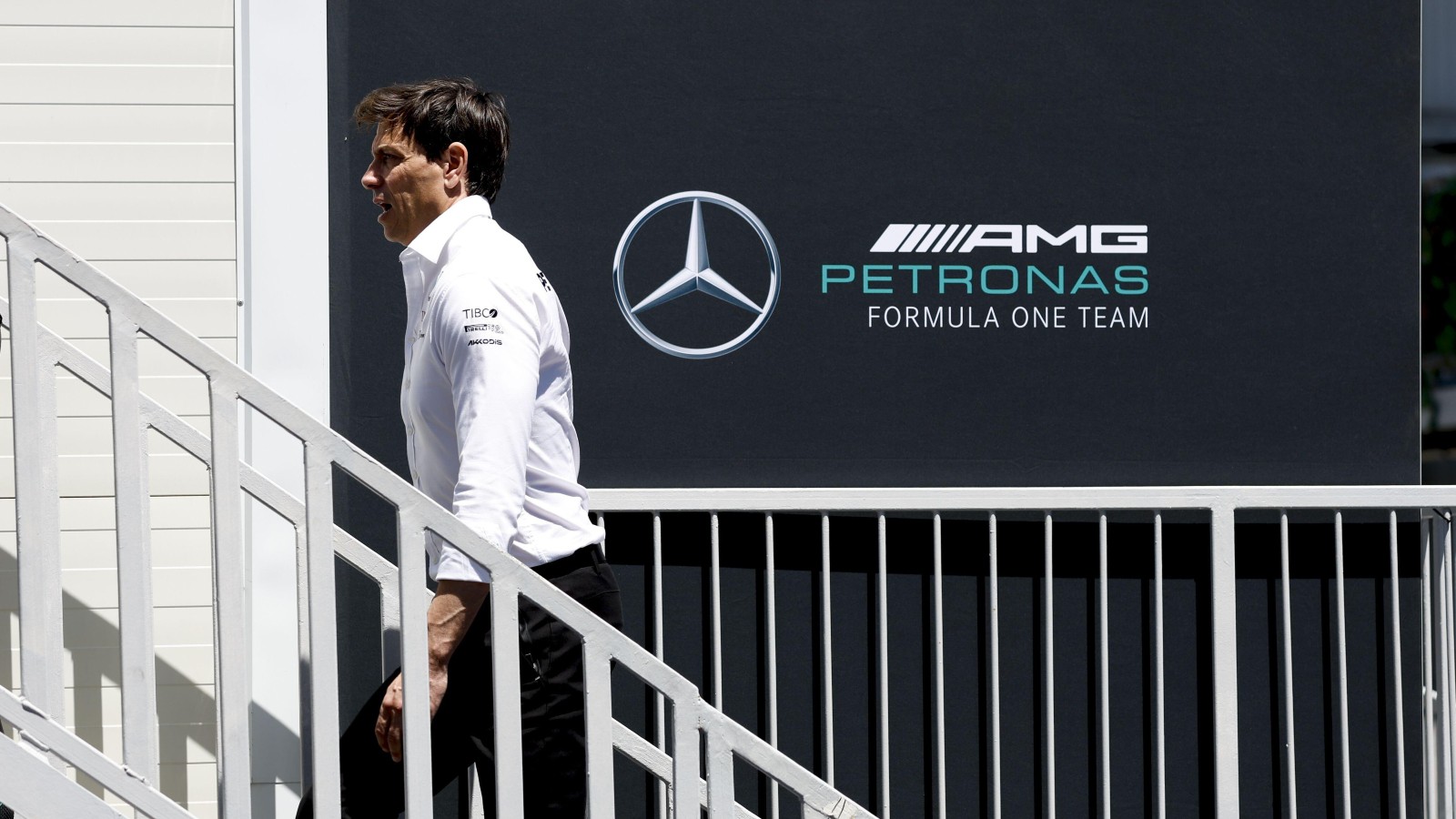 "This is a sport where you're trying to keep a competitive advantage or gain it, but this situation has clearly gone too far," he said.
"All drivers, at least one in every team, have said that they were in pain after Baku, that they had difficulty in keeping the car on track or blurred vision.
"Team principals trying to manipulate what is being said in order to keep the competitive advantage and trying to play political games when the FIA tries to come up with a quick solution, to at least put the cars in a better position, is disingenuous. And that's what I said.
"I'm not only talking about the Mercedes: all of the cars suffered in some way or other in Baku, and still do it here. The cars are too stiff. The cars bounce or whatever you want to call it.
"We have long term effects that we can't even judge. But at any time this is a safety risk, and then coming up with little manipulations in the background, or Chinese whispers, or briefing the drivers, is just pitiful."
Porpoising has troubled several teams since the move to ground effect aerodynamics for 2022, though Mercedes in particular has appeared to be worst-affected by this bouncing phenomenon, both in terms of discomfort and performance-wise.
Red Bull's boss Christian Horner called the porpoising complaints from rival teams "part of the game", believing that drivers were told to "b*tch" on the radio in an effort to force the FIA's hand.
Wolff stressed though that since this is clearly a problem which many drivers are concerned about, it debunked the theory that Mercedes are searching for a competitive advantage.
"Of course, people will question whether my position is sincere or not, that's why I'm saying it's not only our problem," Wolff explained.
"But if a Red Bull driver [Sergio Perez] says you reach 300 km/h, which is when the issue comes up, and with these problems, 'you can even lose your vision when braking or not being able to position the car properly' [quoting Perez].
"Then you listen to the words of [Carlos] Sainz, you listen to what [Daniel] Ricciardo has said, we listen to what [Esteban] Ocon has said, [Kevin] Magnussen and both our drivers.
"This is not a team's problem. This is a design issue of ground effect cars that needs to be tackled before we have a situation, whatever it is.
"And it is not just by putting the cars up, because putting the cars up doesn't solve the stiffness of the inherent aerodynamic characteristics."
Sky Sports F1 also quizzed Wolff on that reportedly tense team boss meeting, the Austrian expressing his belief that the porpoising problem was being taken "too lightly" by his peers.
"I think it's all fair that we're having political fights about performance gains, but I think some of them are taking it too lightly when you look a drivers' health," he said.