Toto Wolff to cut back on race attendance during record 24-race calendar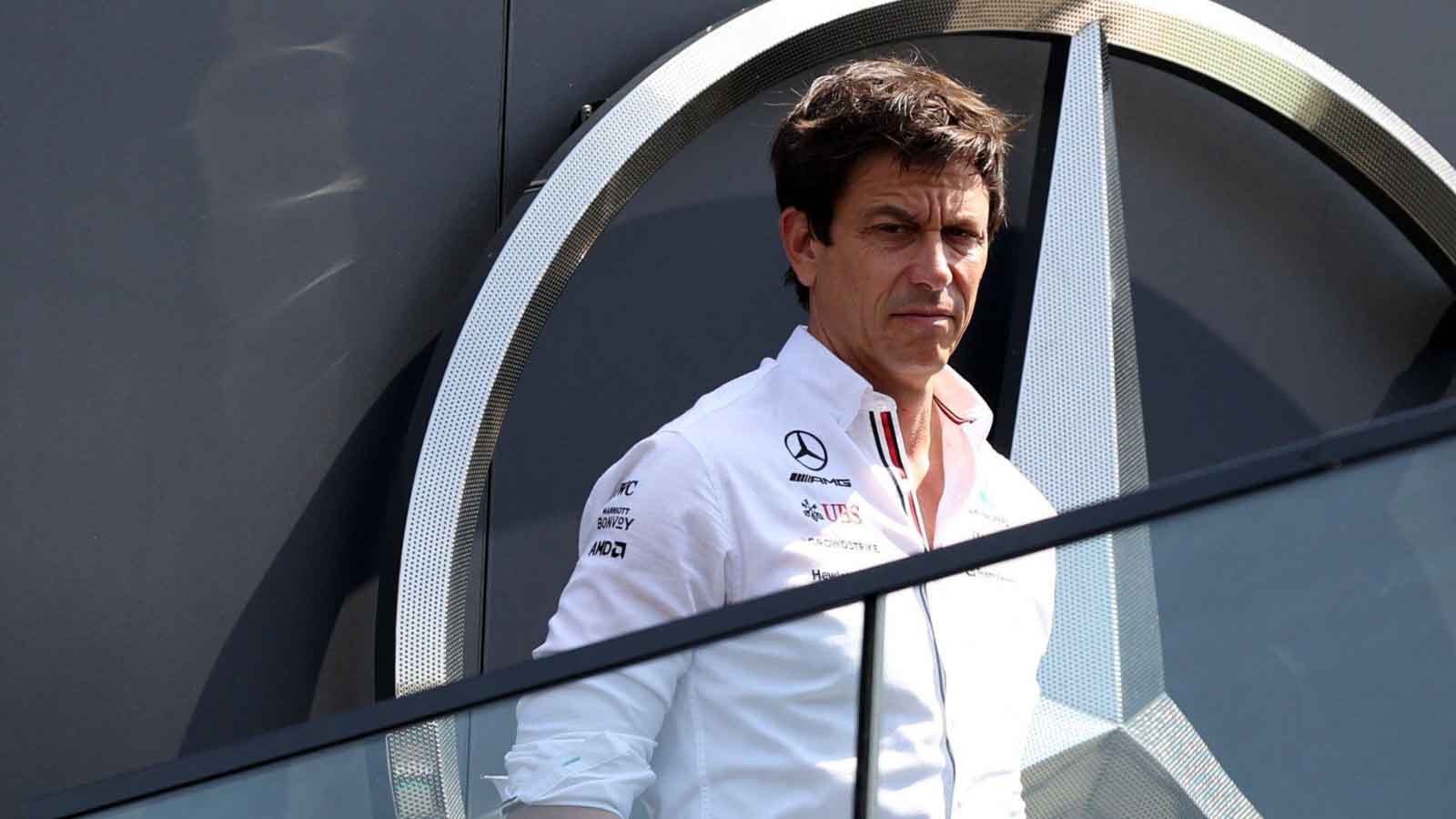 With Formula 1 set to contest a record 24-race season in 2023, Mercedes principal and co-owner Toto Wolff will start missing a few races.
As Formula 1 continues to enjoy its popularity boom, and the associated rise in demand to host a grands prix, the series has pieced together a 2023 schedule which will have 24 stops, the most ever incorporated into a season.
This of course increases what is already a demanding schedule, in particular for personnel working at the teams.
It is not unheard of for a team boss to miss rounds here and there, Ferrari principal Mattia Binotto having watched over proceedings back at their Maranello base on multiple occasions, and Wolff too now is looking at reducing his schedule in 2023.
It is not just him either. He believes the whole Mercedes team needs to look at that schedule and know that they cannot do every round.
Speaking to the PA news agency, Wolff said: "I will start to skip a few races. The whole team needs to look at it.
"It is not sustainable for anyone to do 24 races. The drivers have to, but we start on Monday in the office and go through until the end of the week.
"We need to find a solution, and I think the race team will skip a few races every year in order to survive.
"There are a few individuals that can take over some of my tasks. Not physically being at the race meeting doesn't mean that I am not at the race.
"I have a full intercom setup. There is a race support room at the factory, and I will be part of every single debriefing. I just won't be there physically."
Wolff reportedly was not going to wait until 2023 to miss a race, PA stating that he was not planning on attending the upcoming Japanese Grand Prix.
That would have been the first time since 2019 that Wolff was not in attendance at a grand prix, but PA state that Wolff is considering an unscheduled trip to Suzuka, depending on what happens with the drama over the budget cap which broke out in Singapore.
The FIA is set to release certificates of compliance with the 2021 cost cap on Wednesday, with rumours having swirled that Red Bull went as much as $10million over, while Aston Martin have also been name-dropped as a team that potentially overspent.
Read more: Christian Horner blasts Mercedes and Ferrari for 'bang out of order' accusations