Toto Wolff thinks Audi, Porsche will make life 'tougher' for everyone else
Toto Wolff believes the addition of Audi and Porsche to the list of manufacturers in Formula 1 will make success tougher to achieve for the rest.
Audi's long-anticipated arrival has now been confirmed and they will be a power unit provider from 2026, while they are also expected to become a constructor too by striking a deal with Sauber.
Alfa Romeo, with whom Sauber are currently partnered, are bowing out of F1 at the end of 2023, leaving the way clear for Audi to move in with the Swiss-based operation.
Wolff, the Mercedes team principal, has been particularly lukewarm about welcoming certain new company names permanently into the paddock – specifically Andretti Global, questioning what value they would bring to Formula 1.
But he was rather more enthusiastic about the prospect of Audi and Porsche.
"It's great," the Austrian told Motorsport.com of Audi's entrance. "I think when you see who has joined F1 in terms of automotive companies, and the very best brands in their sector outside of automotive, it shows the strength of the sport.
"And it's great for the sport, great for us to have some of the best auto companies in the world as competitors.
"F1 is the toughest sports competition for any automobile company in the world. It has been, and it will just get tougher with these guys coming."
Wolff also touched upon the different doors by which Audi and their fellow Volkswagen Group brand Porsche are expected to join the Formula 1 ranks, indicating they are different types of project.
Porsche are expected to join forces with Red Bull and have been rumoured to be buying a 50% stake in the team.
"I think you are just hedging your bets because one is your fully integrated works team in Switzerland, and the other is joining in with one of the best F1 teams in the world," said Wolff. "It's a dual-track strategy which makes sense to me."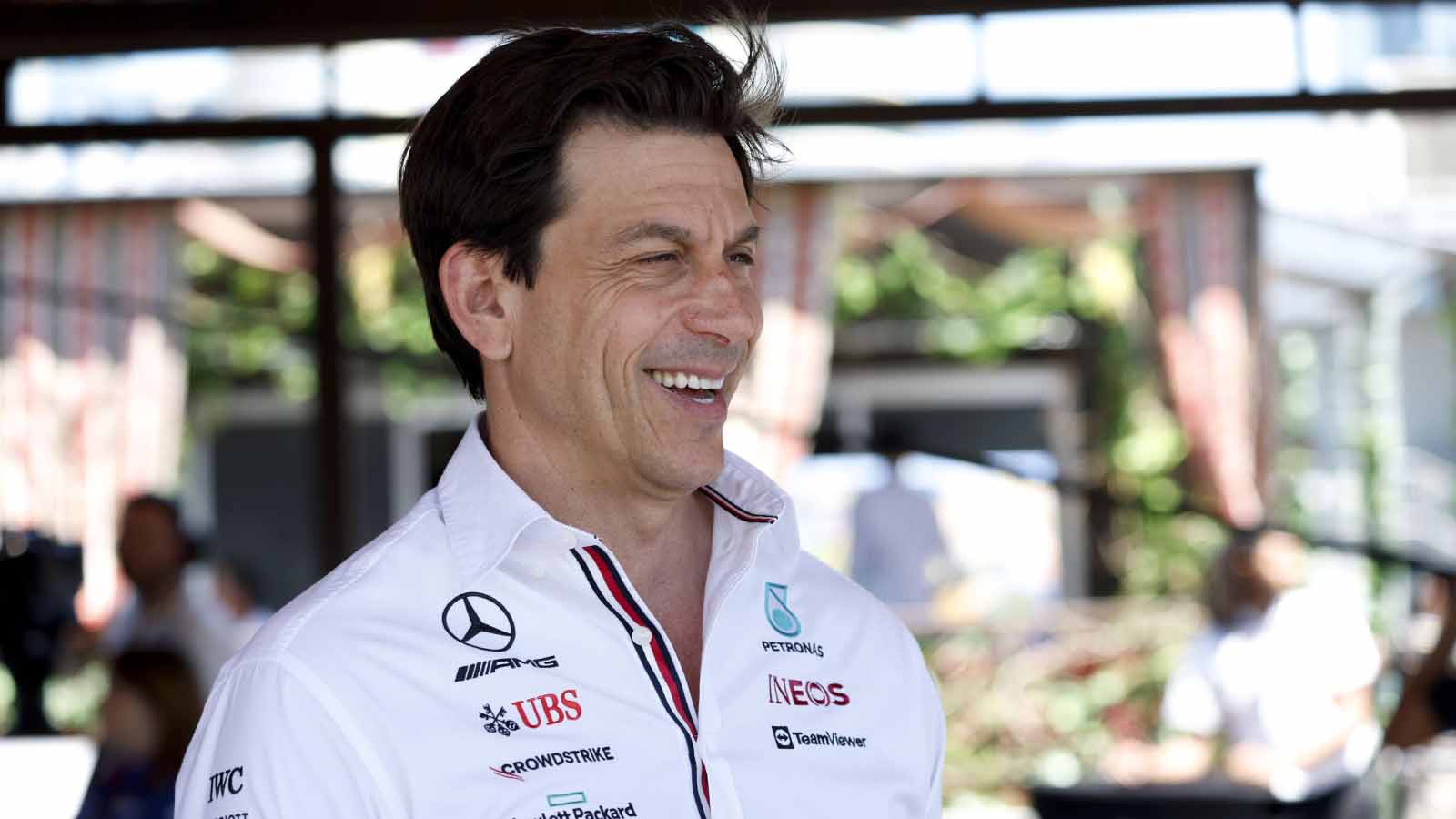 Why are Audi and Porsche both joining Formula 1 in 2026?
Both are part of the Volkswagen Group, so why are they joining F1 at the same time?
Obviously the recently-finalised power unit regulations for 2026 have been the catalyst for this decision, but Audi chairman Markus Duesmann has explained why it was not a case of one brand over the other.
"You can imagine there was a huge discussion," said Duesmann. "But we decided, as both of our brands have a lot of fans and both have their own special character, to keep it completely separate and do two operations.
"We had several reasons [for that]. We will have different teams and the powertrain has to be designed especially for the chassis. That is why we decided to split it, because we will have completely different chassis and completely different powertrains."
Do Audi and Porsche add more value to F1 than Andretti Global would?
From the perspective of the teams, Liberty Media and the FIA, then the answer is clearly yes. As Wolff said, these are among the biggest brands in their sector.
But what about the fans? Would they not like to see an 11th team come in, start from scratch and establish themselves?
Haas, as recently as 2016, have shown it is possible, and Andretti Global have a solid foundation already with a presence in several other big motorsport series.
It looks increasingly likely that Michael Andretti's attempt to become an F1 constructor will fail – which is a shame, because there looked to be every chance he could make it work and build on the success the sport is enjoying in his native United States.