As Toto Wolff continues to weigh up his future, the Austrian says he doesn't want to create a "bottleneck for talent" at Mercedes.
Wolff has yet to re-sign with Mercedes.
Although he owns shares in the Formula 1 team, his position as team principal is a contract and one that is up at the end of this season.
The team boss has made it known several times this year that he is considering his future.
Wolff was linked to Chase Carey's job as Formula 1 CEO, however, that has been handed to former Ferrari team boss Stefano Domenicali.
Wolff is still considering what he wants to do next.
Asked by the official F1 podcast, F1 Nation, if Liberty Media's decision to appoint Domenicali had made his own decision 'more clear', he replied: "Never! I'm never clear in my mind.
"I just know that I love the people, I really enjoy working with the Daimler board and Ola Kallenius [Daimler chairman], and I love the stopwatch – and that's pretty much keeping me in the team, whatever that could mean for the future.
"I think I have responsibility for everybody at Mercedes and like with any senior position in the past, we are looking at the future.
"We don't want to lose any senior capability but equally not be a bottleneck for talent.
"We've done that in the past with Paddy [Lowe, who left his role as Mercedes' Executive Director (Technical) in 2016] and Mark Ellis [the team's former Performance Director, who left in 2018] and a few others.
"And that's why I wouldn't take myself out of the same principle or system."
Get your hands on the official Mercedes 2020 collection via the Formula 1 store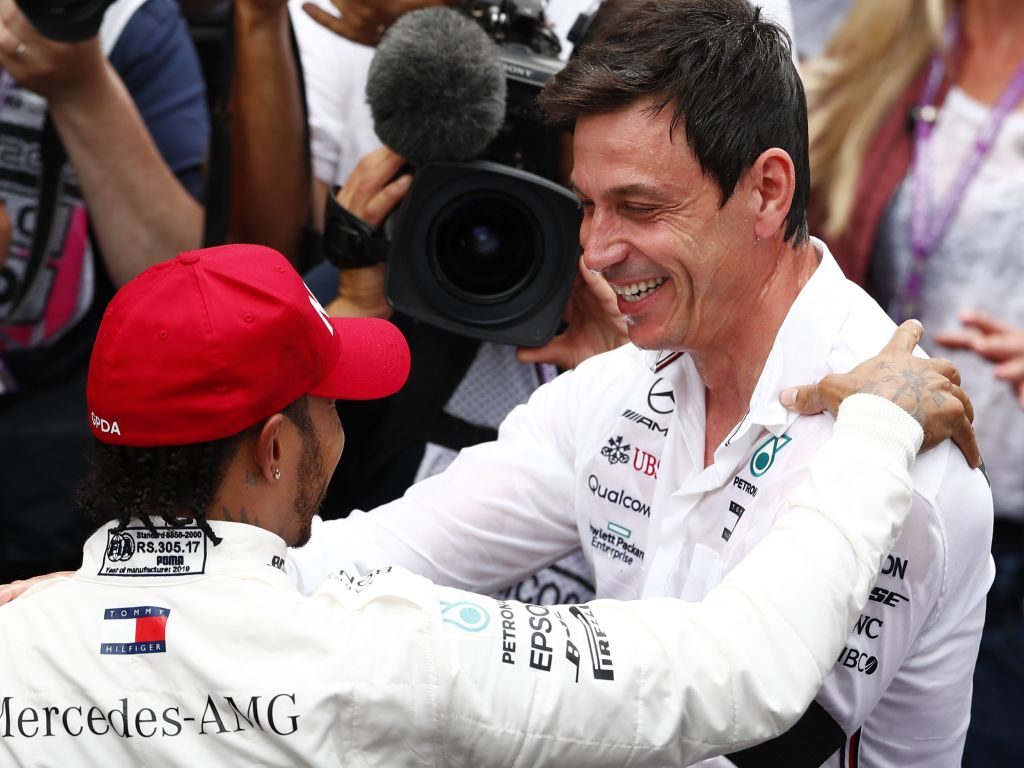 Romping towards a seventh successive championship double as team boss of Mercedes, Wolff recently told Sky F1 that he doesn't "care" what people think of his achievements in Formula 1.
It's what he has done off the track that he says will create his legacy.
"Who cares!" he told Sky F1 when asked about his legacy.
"I care about meeting and achieving my own expectations. What do I want to achieve from my life? I personally think that family life and my marriage are the most important milestones that I have achieved.
"Then in terms of the job, you can say 'Okay, this is the success I want to have, this is the money I want to earn,' but that's my expectation, it is not anyone else's expectation because everyone out there, if we are honest, cares about themselves.
"I don't care, on a bigger page, if in 10 years people say 'Well, he won five championships and he won five races or whatever,' because fundamentally, nobody cares.
"It's just I care and I care about being happy and having a good life and obviously, the objectives also change, but I don't think outside of us anyone is happy for you, everyone just lives their life so I think legacy, I don't think that exists."
Follow us on Twitter @Planet_F1 and like our Facebook page.