'Wolff sent FIA obsolete info' after British GP clash
Toto Wolff's mid-race e-mail to Michael Masi contained a diagram that bore no relevance to Lewis Hamilton and Max Verstappen's Silverstone collision, a report states.
The Mercedes team principal contacted FIA race director Michael Masi during the British Grand Prix's red-flag stoppage, urging him to read an e-mail the Austrian had sent which included "diagrams [of] where the car should be".
Masi told Wolff he did not access his e-mails during races in order not to lose concentration, with the response being that "you should maybe look at this because there is something with the rules". Wolff then told the Australian he was "coming up" to discuss the matter.
Despite Wolff's protestations, Hamilton was given a 10-second penalty by the stewards for being deemed to have caused Verstappen to crash into the barrier at Copse corner when they clipped wheels on the opening lap at Silverstone.
The seven-time World Champion overcame the penalty to chase down Charles Leclerc in the closing stages and win his home race for the eighth time.
But according to Motorsport-total.com, Wolff was wasting his time sending the e-mail to Masi – not only because he had no plans to read it there and then, but also as it contained irrelevant information.
Check out all the latest Mercedes merchandise via the official Formula 1 store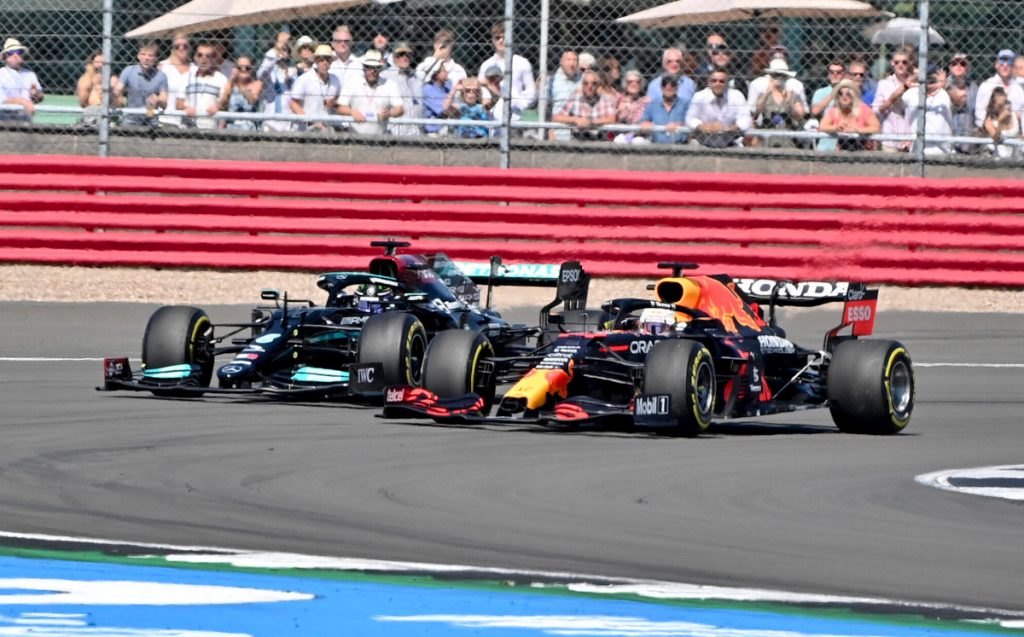 Their report says the diagram, showing cars in various positions alongside each other and depicting which had the high ground, was "not an official FIA document" and never was, for it had not been "communicated to all teams as a binding guideline".
However, they say it was most likely a misunderstanding by Mercedes rather than a deliberate attempt to deceive Masi or the stewards.
Motorsport-total.com state Mercedes approached the FIA in 2015 for clarity on how the stewards interpret racing incidents that result in contact, at a time when Hamilton and team-mate Nico Rosberg were involved in a series of wheel-to-wheel duels.
They were provided with the indicative diagram that Wolff e-mailed to Masi to support his defence of the World Champion after the collision with Verstappen.
The report says: "Most likely, Mercedes assumed it was an official document because they hadn't heard otherwise for years. At the FIA, until the Sunday at Silverstone, nobody knew the diagram even existed."
Six years ago, the late Charlie Whiting was still the Formula 1 race director rather than Masi, who seemingly had no knowledge of the diagram's existence.
In Mercedes' race debrief video, their chief technical officer James Allison also made reference to the "FIA's overtaking guide", apparently unaware it was not an official FIA document.