Wolff wants compromise on smaller teams' 'stubborn position'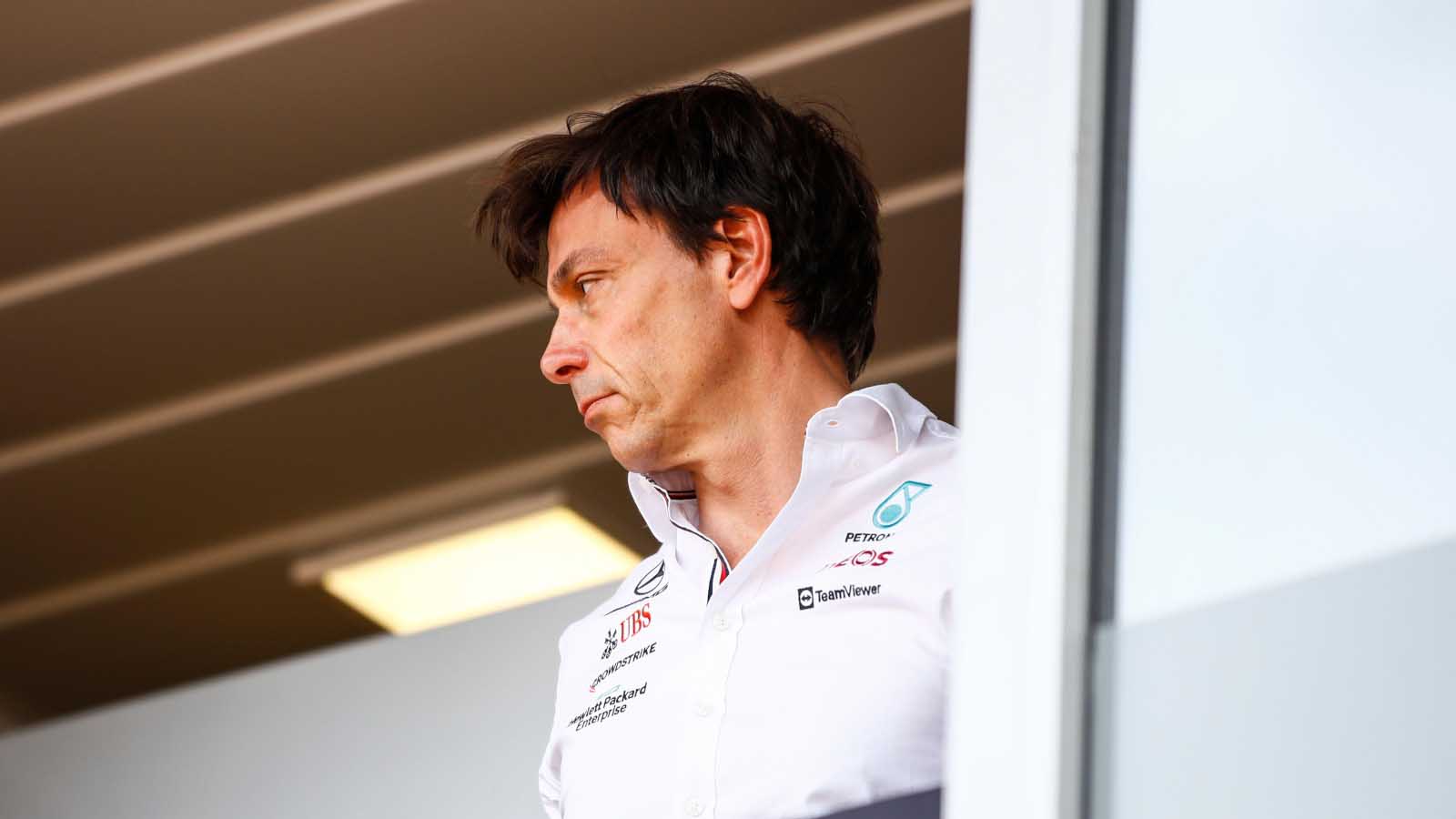 Toto Wolff wants to see an agreement found regarding a budget cap increase in Formula 1, to provide a wage increase for staff members.
The Mercedes team principal and CEO reasoned that he wants to see his staff's salaries be able to rise in line with soaring inflation but, as staff wages are included in the sport's $140million budget cap, he feels there is little opportunity to be able to do so, given how close the teams are running to the cap as it stands.
Haas team boss Guenther Steiner worries that if an increase to the budget is increased, it will simply serve to benefit the bigger teams in the paddock – but Wolff does not want to "outmaneouvre" the aim of the cap, and believes the spending should go towards the people behind the scenes at the teams – and it can be accounted for when examining team finances.
As such, the Mercedes chief executive thinks the "stubborn position" of teams like Haas is a stumbling block to helping staff members, insisting that he doesn't want to "screw them" and others.
"It's not that we want to generate more profit, it's literally allowing people to have their salaries compensated for the extraordinary inflation they are suffering from," Wolff said, as quoted by Autosport.
🤝 Andy Shovlin on Lewis Hamilton and George Russell: "It's been really good to see the way they are working together. They are both much more focused on trying to get the car further up the grid than they are worried about whether one's just a bit ahead of the other or not." #F1 pic.twitter.com/Inx7Yk1Vvw

— PlanetF1 (@Planet_F1) June 5, 2022
"So, it's not that we suddenly want to have more, but let's stick to the fact when we entered the year and the premises that we ended the year and then let's look at the numbers now. And then hopefully we can find a way to adjust.
"I think the worst for the sport is having a stubborn position that some of the smaller teams think that the big ones are trying to gain an advantage and we're actually going to screw them by not allowing them to do this and us on the other side seeking to lift the ceiling, which we don't want to do.
"And I can tell you from my position as a team owner, I don't want to lift the ceiling just to have a cost cap ever increasing and basically outmanoeuvring the initial concept, but I want my people to be well paid especially in such tough circumstances."
Inflation and a rise in the cost of living in the UK, where most of the teams are based, is a key topic in the national conversation at the moment, with wage increases failing to match inflation.
Ferrari team principal Mattia Binotto added that the problem of inflation extends into their operation as well, with the rising cost of freight travel, alongside a $5million reduction in budget for 2022 compared to last year, has highlighted how much the team's resources have been compressed this year.
Wolff said the team has already had to make "painful" decisions in making redundancies at Mercedes to account for the budget cap's introduction, and he believes an increase on the agreed amount will be publicly accounted for.
"I think what we can demonstrate is very easy, our energy costs in Brackley have gone up from £2.5m to £6.5m, our freight costs in a similar way, I think it's two to six. Black and white, you can follow that on the accounts, look at it in the P&L [profit and loss]," he explained.
"And this is what we're asking for in terms of an adjustment, which would then allow us to pass some of that over to increase wages."