Wolff 'can't listen' to Ferrari's complaints any more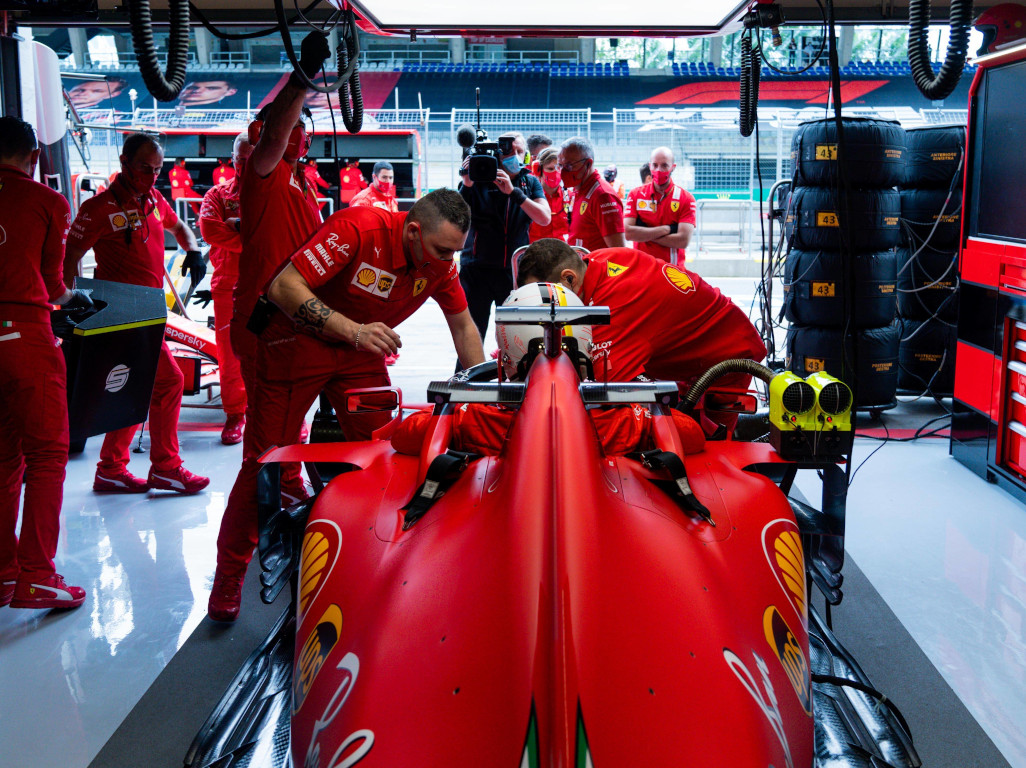 The biggest losers in Austria, Toto Wolff is over hearing Ferrari team boss Mattia Binotto complain about the Scuderia's aerodynamic deficits.
Earlier this year Ferrari earned the ire of its rival outfits when it and the FIA announced that they had reached a secret settlement regarding last year's engine controversy.
Back in 2019, rivals had accused the Scuderia of running an illegal engine with the FIA investigating.
However, months later, instead of releasing a verdict and details, the FIA announced that the matter had been concluded in secret.
Wolff was not impressed and told the media at the season-opening Austrian Grand Prix that "transparency" was needed.
Ferrari maintained it had not breached any rules but would not give details as it meant revealing Intellectual Property.
While Mercedes romped to the 1-2 in qualifying for the Austrian Grand Prix with Red Bull's Max Verstappen third fastest, Ferrari had a Saturday afternoon to forget.
Celebrate the return of F1 with 25% off annual F1 TV subscriptions! Click here to subscribe
Charles Leclerc was only seventh quickest while Sebastian Vettel didn't make it into the pole position shoot-out, finishing 11th.
Binotto once again blamed Ferrari's aerodynamic deficits despite all three Ferrari powered teams losing time compared to last year's Austrian GP qualifying.
Wolff, it seems, doesn't believe him.
"I don't want to comment on this, I think enough has been said," the Mercedes motorsport boss told The-Race.
"I don't want to talk about Ferrari, this is more about the way things are being managed.
"And therefore, let's not go back there. I think everything has been said back and forth.
"They haven't shown great performance today, we want them to be competitive and race with us, race under the same rules.
"And nothing would make me more happy than if we would have three or four teams being competitive out there and giving us a run for our money."
Gains/losses for Austria qualifying vs 2019 times:

Racing Point -0.921
Williams -0.737
Renault -0.493
McLaren -0.473
AlphaTauri -0.360
Mercedes -0.323s
Red Bull +0.038
Haas +0.619
Ferrari +0.920
Alfa Romeo +1.119 #F1

— Phillip Horton (@PHortonF1) July 4, 2020
Asked for his thoughts given that data implies it is the engine and not the car, Wolff shut down the question.
"Not they have talked it down," he said, "but Mattia has talked it down.
"And I can't listen to that anymore."
But while Wolff doesn't appear to be Binotto's biggest fan these days, he did have a few words of encouragement for Ferrari as a whole.
"I'd like to cheer everybody up at Ferrari because this is a fantastic company with fantastic people but I have no reason to cheer Mattia up," he added.
Follow us on Twitter @Planet_F1 and like our Facebook page.