Wolff can 'only smile' about changing of the guard talk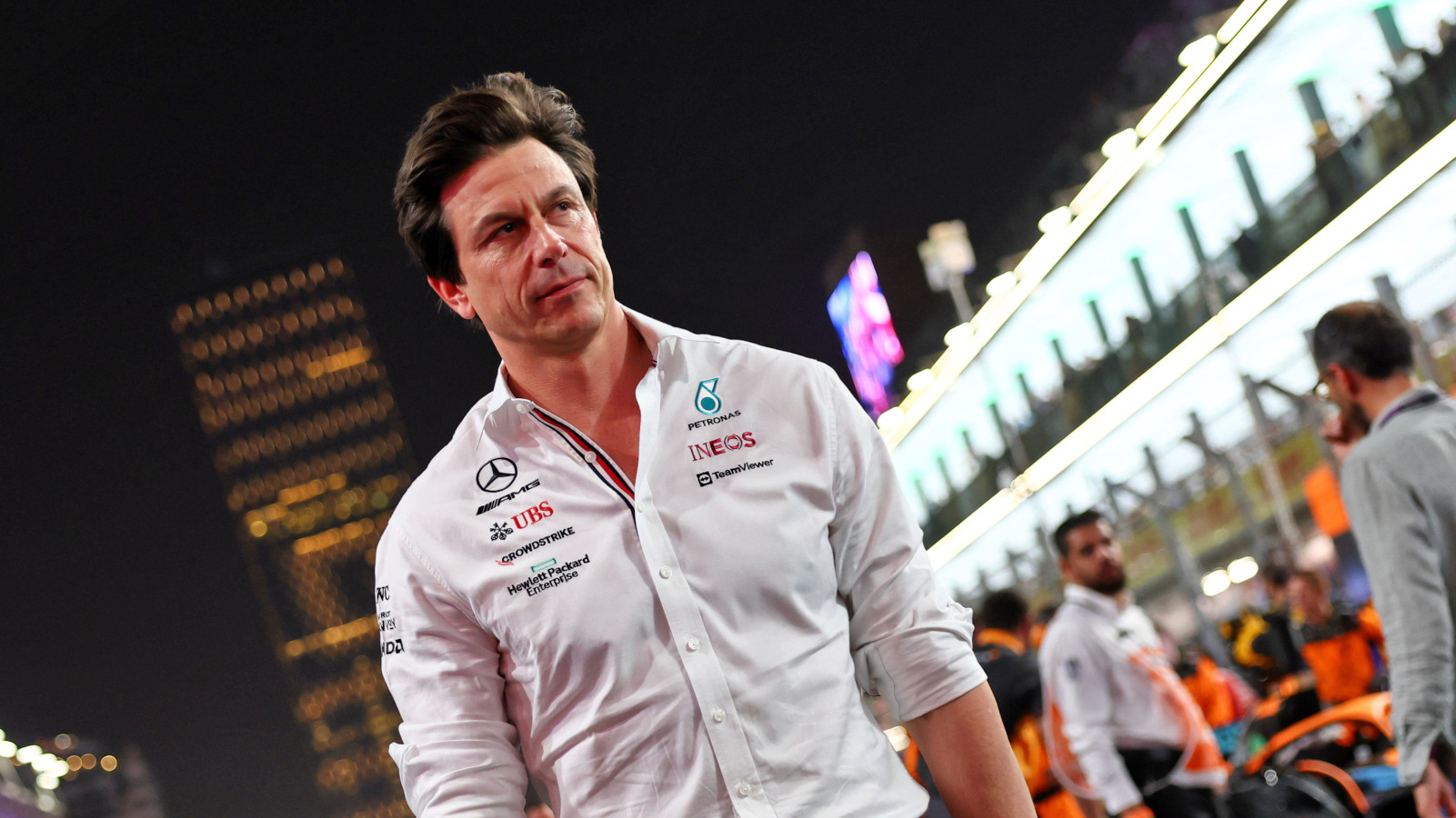 Toto Wolff said he can "only smile" when he reads about a possible changing of the guard from Lewis Hamilton to George Russell at Mercedes.
When Russell was announced as Hamilton's new team-mate for the 2022 season, it was natural to assume this was Mercedes' succession plan.
But no one would have expected the season to begin in the way that it has with Russell seemingly much more skilled at getting the most out of an underperforming car and the 24-year-old currently leads his team-mate by 23 points in the Drivers' Standings.
This has led many pundits to speculate the changing of the guard may be happening sooner than anticipated but Wolff has laughed off this suggestion, saying he can "only smile" when he reads the remarks.
"I hardly follow it," Wolff said to oe24.at when asked what he thought of the noise around his team. "And when I pick up one or two remarks, I can only smile about them. George is doing a good job, but that's exactly what we expected of him, that's why he's with Mercedes."
Torquing Point: George Russell up there with the best in 2022 so far
George Russell has shown why Mercedes have put so much faith in him so far in 2022.
While his on-track struggles continue, Hamilton is also battling off-track when it comes to being able to wear jewellery whilst driving but Wolff said he has not noticed any of the off-track issues are affecting the team.
"Those are side noises that are played through the press," the Austrian said. "Lewis and George push each other."
With upgrades reportedly being run on the car during the week, the Spanish Grand Prix represents a significant milestone in Mercedes' season and they will need a more positive result if they are to salvage a title defence. But, Wolff admitted they still do not understand the car.
"We had a really good day at Friday practice in Miami and were among the fastest. On Saturday, everything was suddenly different again. Minimal changes in the setup have a big impact.
"We're only in the fifth race, so you can't write anything off, it can swing back in our direction. And in terms of points we are not yet dramatically behind.
One man who Wolff highlighted as having momentum behind him though is Max Verstappen. When asked if anyone could stop the Red Bull driver, the Mercedes boss conceded that "the pendulum is swinging in his favour."
"Last year Max drove a worse car [than Mercedes] and won the title. Now he has the fastest car, everything is easier for him, the pendulum is swinging in his favour."