Wolff and Horner shake hands, wish each other luck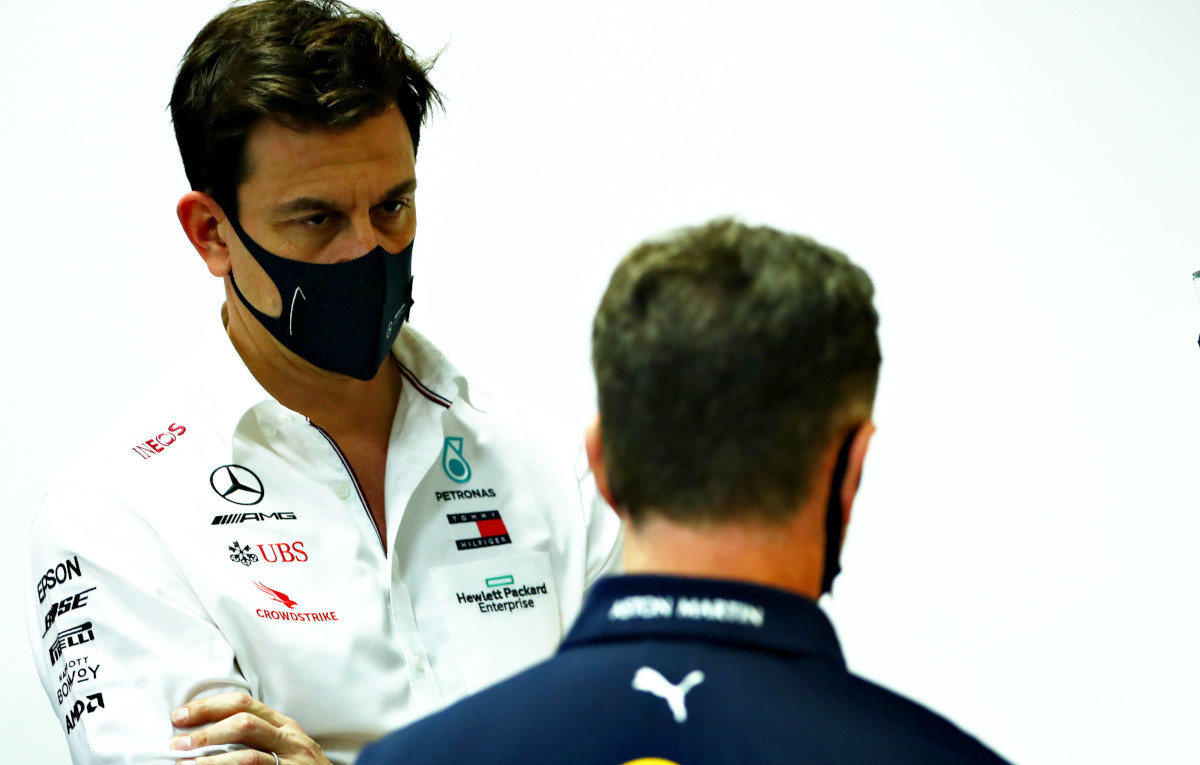 For the first time in a while, Toto Wolff and Christian Horner shook hands and wished each other luck in front of the press in Abu Dhabi.
Red Bull and Mercedes enter the final round of the 2021 campaign with all the play for in both the Drivers' and Constructors' Championship after a titanic battle between the two teams.
Said battle has been fought both on and off track, with the two team principals trading verbal blows throughout the year, being highly critical of one another a number of times.
That wasn't the case in their last press conference of the season together though, with the two shaking hands and wishing each other luck ahead of a race weekend in which whichever one of Max Verstappen and Lewis Hamilton scores more points will win the title.
"Good luck," Wolff said while reaching over to shake Horner's hand when asked what he'd like to say to the Brit.
"May the best man and the best team win."
This season's biggest shocks: #f1 pic.twitter.com/0i35lOnZzO

— PlanetF1 (@Planet_F1) December 10, 2021
It's been a fight that has changed course a number of times, with Red Bull starting the season stronger but Mercedes becoming dominant towards the end, winning each of the last three rounds.
While admitting that things have been"intense" between himself and Wolff and will remain so going forward, Horner was keen to draw attention to the hard work of both teams.
"Exactly. Exactly that," Horner responded to Wolff.
"It's been an intense competition, it's been intense between the two of us, it'll be intense next year and the year after.
"But, you know, we've got two great teams. We're separated by about 15 miles back in the UK and I think the commitment that has gone in has been phenomenal.
"I can't speak for Toto's team but I know our team has just been outstanding this year through the whole pandemic, through all the challenges, the tripleheaders, everything we've had thrown at us. I think it's been outstanding.
"And he'd slow down a bit it'd certainly help."
The team bosses' lead drivers have come together a number of times this season, and many expect them to do so in Abu Dhabi with a crash potentially deciding the outcome of the championship.
Both Horner and Wolff stated in the press conference that they hope that isn't the case though and want things to be decided on track rather in the steward's room.
Wolff calls for common sense before finale
Toto Wolff has called for common sense going into the final race of the season.