Wolff denies new 'Team Toto' being planned
Toto Wolff has denied his uncertain future as Mercedes team principal has anything to do with setting up a team of his own.
The 48-year-old Austrian has admitted he is "contemplating" whether to remain in charge of the Formula 1 World Champions, whom he joined in 2013 and has led to six straight constructors' and drivers' titles which will almost certainly become seven this season.
Also the owner of a 30% stake in Mercedes F1 and a former shareholder in Williams, forming his own team would appear realistic for Wolff from a financial perspective and considering his successful business history.
But the idea of Wolff F1 he has rejected out of hand, not least because it would clash with the name of the short-lived Wolf outfit which competed in the sport between 1977 and 1979 with past and future World Champion drivers James Hunt, Jody Sheckter and Keke Rosberg.
The concept of a Team Toto does not appeal either.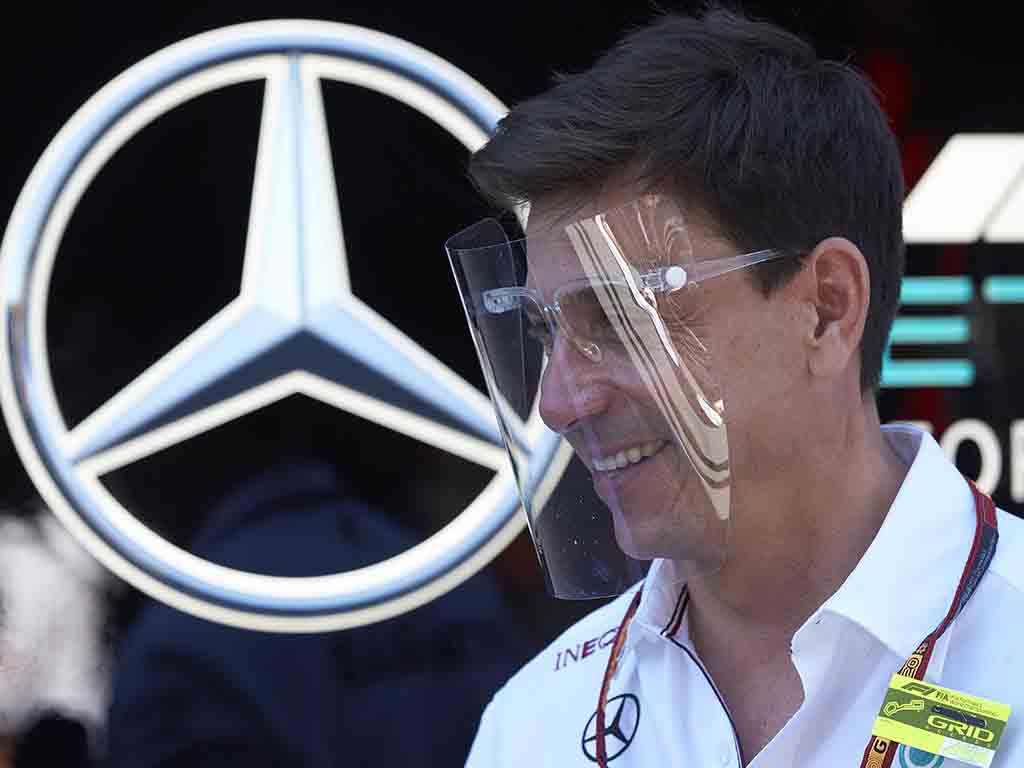 Asked on Formula 1's Beyond The Grid podcast if he would ever consider having 100% his own grand prix team bearing his name, Wolff replied: "First of all it's not a great omen, I think. You don't want to call it Wolff.
"There is no product 'Wolff' that I could endorse like some other companies, and I think with the partner, Mercedes-Benz, I am really staggered every time I think about it.
"There are not many people out there that can say they are a partner with Mercedes-Benz.
"I've been doing this for a few years now, my relationship with the Daimler management is more than intact, so I don't see any sense in running a Toto team because the power of the brand of Mercedes is so strong. I feel honoured to represent them."
Another notion Wolff has dismissed is that he could remain within the Mercedes structure but move away from the motorsport branch of the operation, having repeatedly says he "enjoys the stopwatch".
"We discussed whether I should transition into the road car side but that's not for me," he added.
"I'm not a big corporation guy. I've always had my own companies and I think Ola Kallenius and the other board members very much value this as a competitive advantage, that the team is run in a very entrepreneurial way.
"So there is no desire in going on the automotive side. I enjoy running a sports team."
Follow us on Twitter @Planet_F1 and like our Facebook page