Toto Wolff warns 'I'm going to come after you' on latest Drive to Survive trailer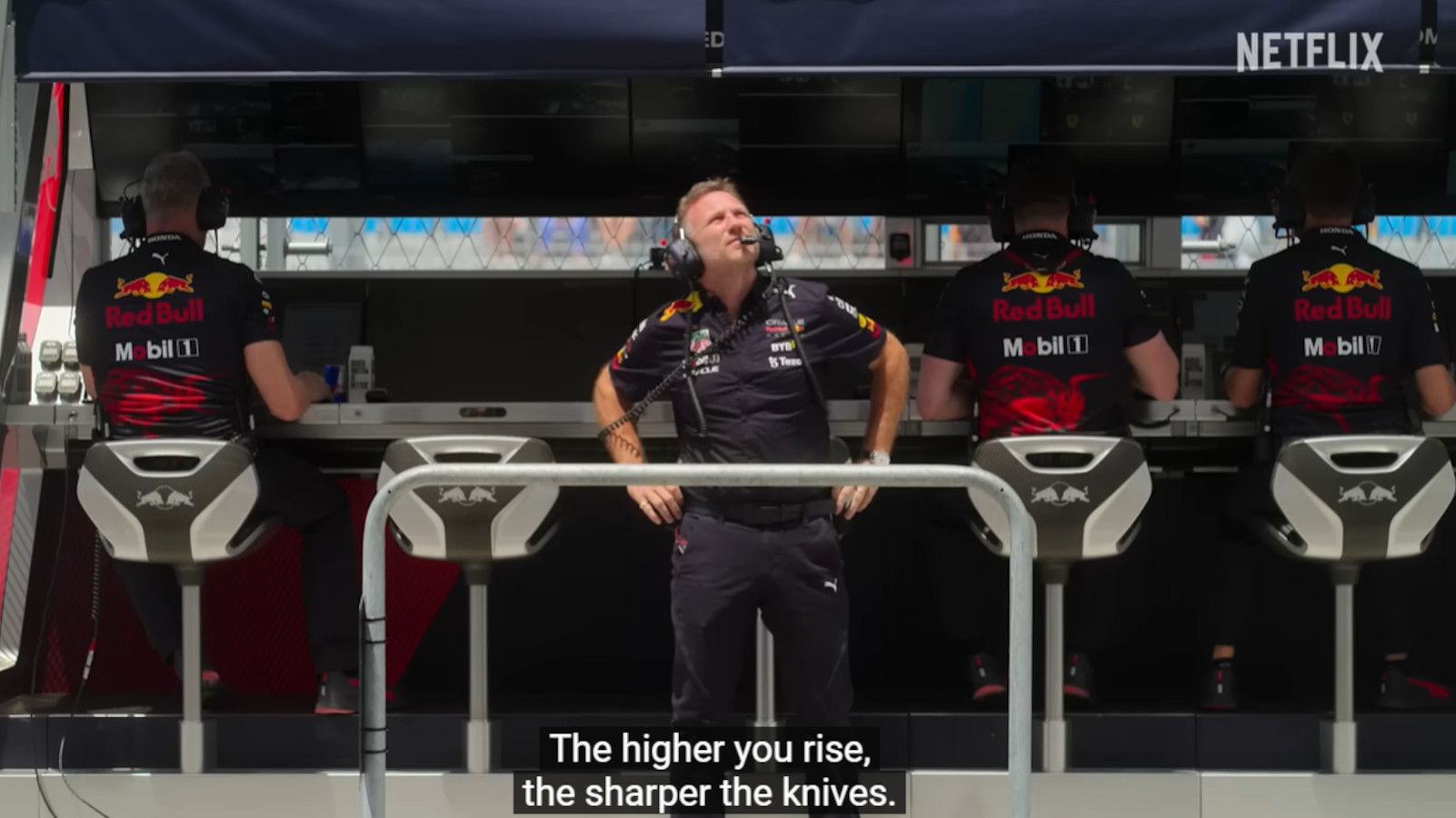 From Max Verstappen's prologue to Toto Wolff seemingly telling Christian Horner he's "going to come after" him, Netflix have released the official trailer for 'Drive to Survive' season 5.
Last year Formula 1's championship may not have had the end of season thriller that was 2021, but that wasn't to say it didn't have its moments.
Verstappen battled Charles Leclerc in the early part of the season, Lewis Hamilton replacing the Ferrari driver as the main protagonist late in the year, Daniel Ricciardo and Mick Schumacher spent the campaign fighting for their F1 futures, and Zhou Guanyu walked away from a horror crash.
And it's all there in the latest season of Netflix's docuseries 'Drive to Survive', including what has become the traditional verbal spats between Wolff and Horner.
The two team bosses, or perhaps best to call them pantomime characters, were at loggerheads over porpoising and budget caps as Red Bull raced for the win in the standings but came up short in the popularity war.
"The higher you rise, the sharper the knives. The best way to become unpopular is to win," declared Horner.
As for Wolff, his team a distant third to Horner's Red Bull, he said: "I'm going come after you."
PlanetF1.com recommends
Toto Wolff in fresh swipe at Christian Horner: 'I live in his head rent free'
'Something doesn't feel right about McLaren's MCL60 approach' for F1 2023 season
PlanetF1.com and Global Fan Network launch new F1 channel 'On Track GP'
And of course we have Guenther Steiner being, well, Guenther Steiner with an "I don't need of this. F*cking hell."
McLaren team boss Zak Brown found himself billed as the 'antihero' as he, seemingly in response to Daniel Ricciardo's struggles, was on camera saying "we need to start considering a change."
As for the Honey Badger, he explained his 'F.E.A' message.
It's a new dawn for @F1: Drive To Survive…

Season 5 premieres February 24 pic.twitter.com/dNNmIQ0riB

— Netflix (@netflix) February 16, 2023
Season five marks reigning World Champion Verstappen's return to Drive to Survive, the Dutchman having refused to be a part of season four because of what he felt were "fake" narratives.
Speaking at the launch of Red Bull's RB19, he said he hoped he'd be "happy" with the show.
"I spoke with them before I gave an interview with them," he said. "I of course hope they understood my message.
"I also know that being a world champion, you have to be a part of something like that so I think I gave them like 30 minutes or an hour of interview. I hope they are going to use it well.
"I don't know when I am going to watch it but I hope I will be happy after watching it.
"I know it is important to F1 for growing the sport in general."
Drive to Survive season 5 will be released on Netflix on 24 February.