Toto Wolff: Driver punishments over budget 'a tough call', even if car is 'on steroids'
Toto Wolff admitted he does not want to be in the shoes of the people having to decide whether or not drivers should be punished over budget cap breaches.
The FIA has a number of punishments available to them for teams being found in breach of the sport's new budget cap regulations, which range from a public reprimand, to fines, to points deductions in either the Drivers' or Constructors' Championships.
Red Bull were found to have committed a Minor Overspend Breach in the 2021 cost cap report from the FIA, meaning they overspent on budget by up to 5% – or $7.25m – on the $145m overall limit.
Given the closeness of how last season's Drivers' Championship played out between Max Verstappen and Lewis Hamilton, any points deduction placed on Verstappen specifically could change the outcome of the 2021 World Championship.
The FIA has given no indication yet as to how Red Bull will be punished for their breach or how far over the cap they went, with Hamilton arguing that even $300,000 (a 0.2% overspend) could pay for a new floor or adapted wing which could have swung the title race in Mercedes' favour last year.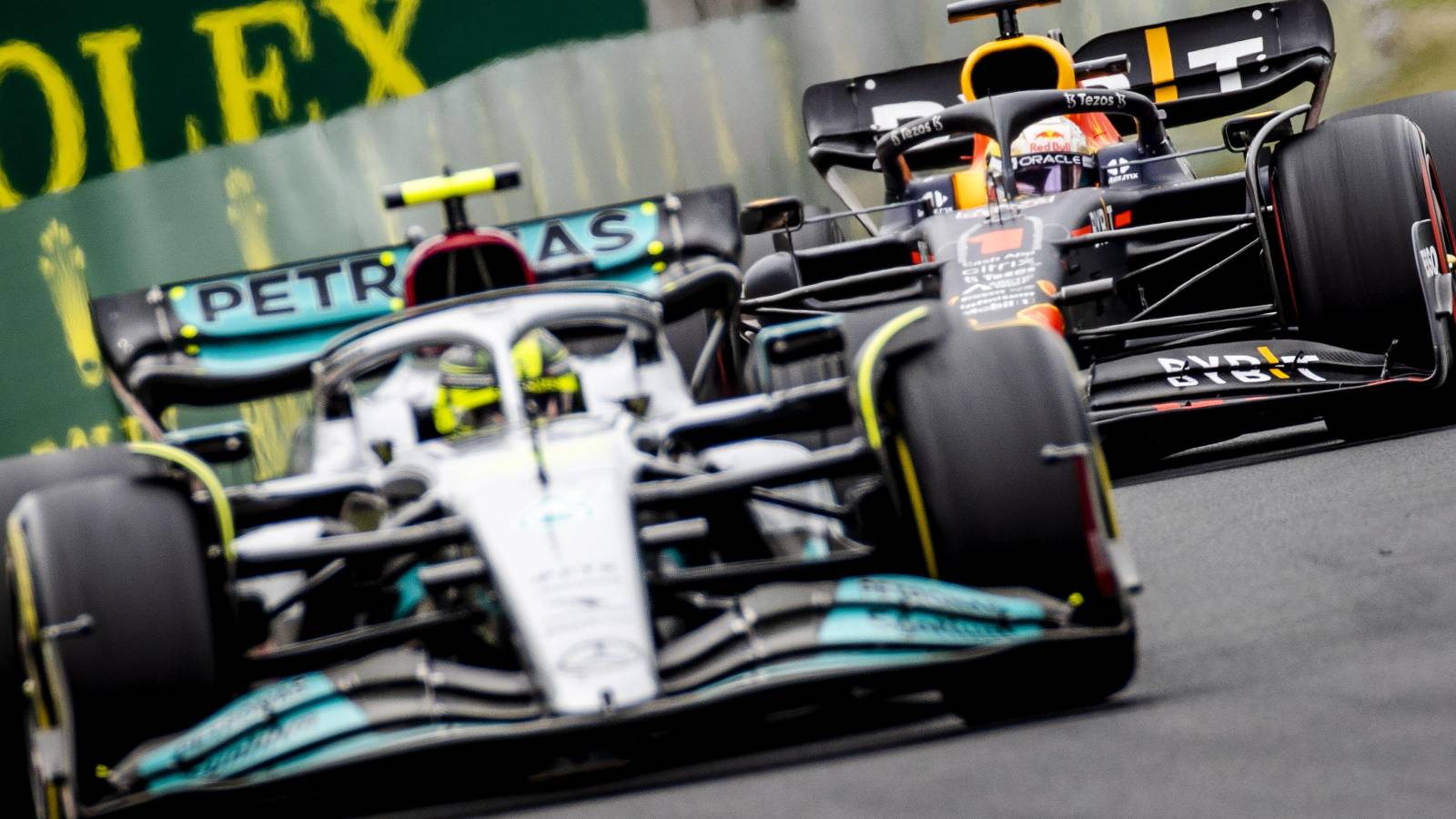 Wolff was torn as to whether or not the drivers should "pay a price" for their team spending too much money, as they are not in control of the decisions their employers make.
But on the other hand, they are still in control of cars which could have been illegally enhanced, so the odds could have been moved in their favour in the title hunt.
With that, the Mercedes team principal said he wants to see how the decision process will pan out from the FIA's Cost Cap Adjudication Panel, but would not want to sit on the panel himself.
"I tell you, I don't want to be in the shoes of the judges to judge on that," Wolff admitted in Singapore, as quoted by GPFans.
"Drivers are driving their guts out in order to be on top. There are decisions that the team takes that they are not involved in.
"But still, in the end, you sit in a car that is made on steroids. It's such a tough call and I wouldn't want to make a judgement call.
"To be honest, my thinking isn't so far, it's more about the principle of how this is going to pan out in the future. How robust are these regulations? How are they being enforced and policed? How is the governance process going to run?
"Because we don't know, when it goes to the adjudication panel, how the judges will decide and then it is a learning by doing for all of us."
Read more: Mika Hakkinen cannot foresee Max Verstappen seeing out F1 career with Red Bull