Toto Wolff dubs Fernando Alonso a 'hothead' for Lewis Hamilton title jibe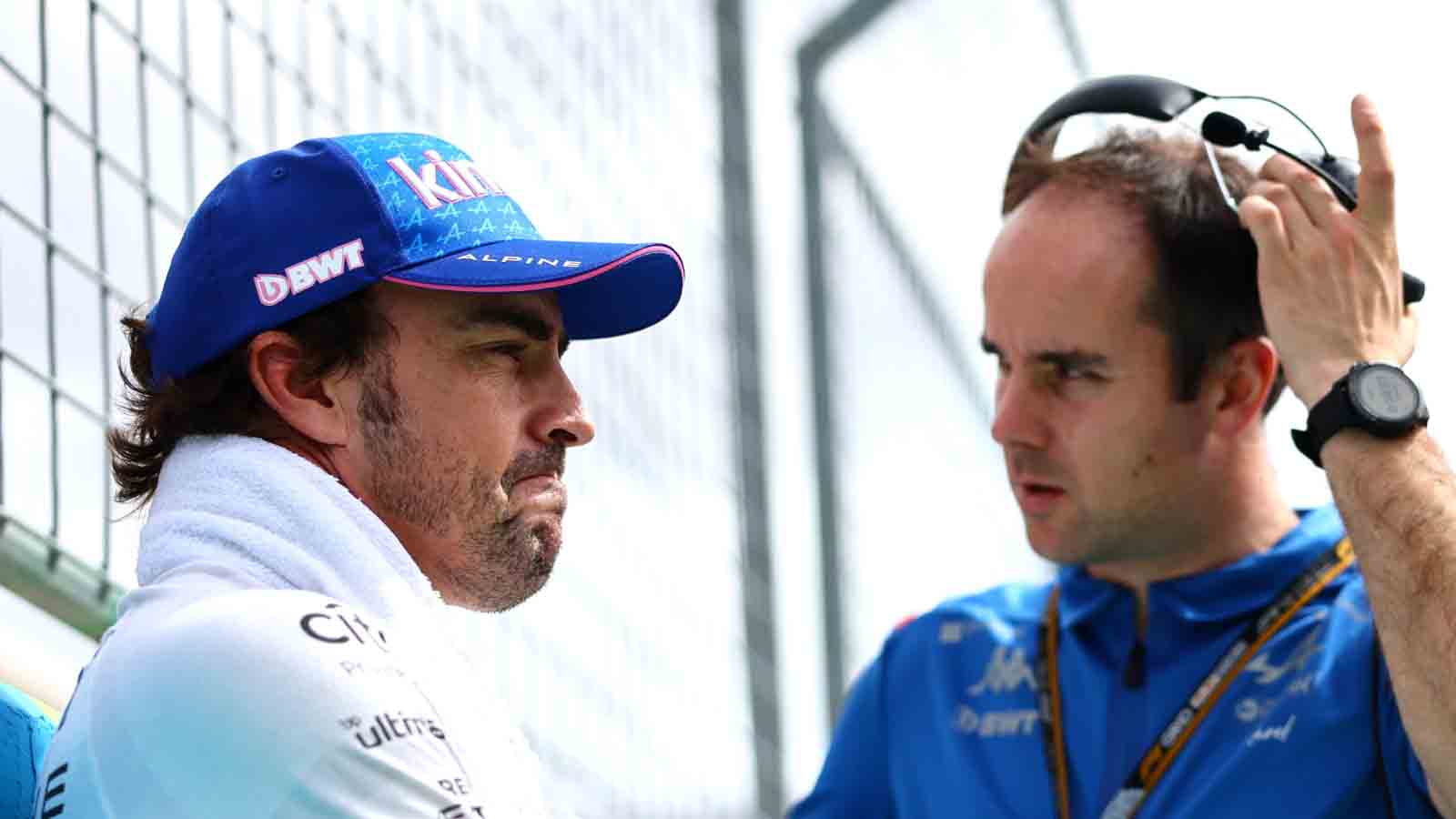 Toto Wolff described Fernando Alonso as a "hothead" after the Spaniard's choice words about Lewis Hamilton.
Alonso insinuated that Max Verstappen's titles were worth more than Hamilton's on the basis that the Dutchman had been fighting against someone other than his team-mate.
The Alpine driver later clarified his comments saying that all titles were "amazing, well deserved and inspiring" and that he was tired of the "continuous search for headlines."
But still this was enough to irk Hamilton who took to social media to post a picture of him and Alonso when they were team-mates at McLaren,  with the current Mercedes man on the top step of the podium and the thumbs up emoji.
Hamilton's current boss Wolff has been asked his opinion on the matter and described Alonso as a "hothead" before saying that they were "both great World Champions."
"He's a hothead," Toto said, as per Spanish outlet AS. "He creates headlines, and this sport is all about headlines. They are both great world champions."
"Alonso is like that but I don't think he's upsetting Lewis one millimetre."
Hamilton also clarified that he was not too fazed by Alonso's comments and said that it did "make me giggle a little bit."
"I don't really have a lot to say about it," he said during the press conference at the United States Grand Prix.
"It does make me giggle a little bit, to be honest, but I have tried to be really respectful over the years, for example when you've ever asked me who's been the best driver against me, I've given praise."
Hamilton is not the only driver who has been irked by Alonso of late and the Spaniard's own team-mate Esteban Ocon has hit back at some comments from the two-time World Champion.
Following his latest retirement in Mexico, Alosno suggested that it was only his car within the Alpine team that had issues but Ocon had the results to show it was not the case.
"I broke the gearbox at Imola. My car broke down at Silverstone, I retired in Singapore… You know, my car also breaks down," the Frenchman said.
"I mean, I've also changed six engines like him, we're on the same number of engines.
"I'm counting on my side there too. We've both had problems."
The two Alpine drivers are P8 and P9 in the standings with Ocon 11 points ahead of Alonso.
Read more: Toto Wolff reveals admiration for 'hard' management style of Sergio Marchionne