Toto Wolff will start speaking with Lewis Hamilton early this year, determined to avoid another 11th hour deal.
Entering his final season with Mercedes last year, Wolff and Hamilton were expected to begin talks in March already.
Those were postponed due to the pandemic as the Formula 1 season was put on hold and the drivers and team bosses all went home.
However, even when the season did get underway, the talks were again delayed as Hamilton chased a seventh World title.
He claimed that in Turkey and yet still no one was negotiating.
According to reports those talks eventually took place in the week prior to Christmas with Mercedes finally announcing the deal in early February, just four weeks before pre-season testing begins.
Wolff will again have to once again sit down this year with Hamilton to discuss the future having only agreed a one-year deal for 2021.
He is hoping this time around the talks take place a lot earlier.
"Definitely earlier than the 2021 deal!" he said.
"It's always tricky to find some time whilst racing but we have learnt the lesson that external factors can delay discussions and we don't want to end up in January again, so we are probably going to pick up checking about 2022 much earlier.
"We agreed jointly that we didn't want it dragging on as much or as long as we did this time around and we are trying to find some time together during the season."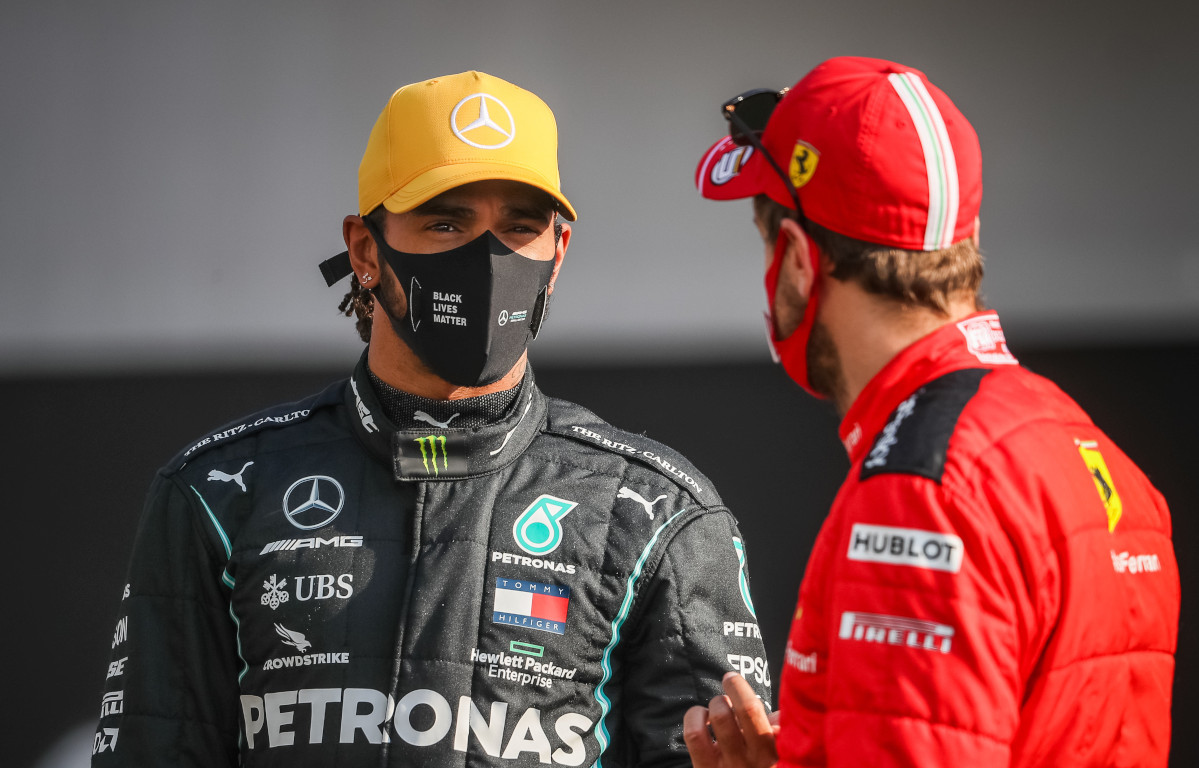 Driver and team face coverings are available now on the official Formula 1 store!
The Mercedes motorsport boss has already made it clear that it is up to Hamilton whether he continues with the team for a tenth season and a potential ninth championship.
Hamilton has seven titles to his name and will be racing for the record this year.
"As long as he enjoys racing, I think he's very capable of going longer," the Austrian said.
"He develops as a driver he looks after himself in terms of physical training and mental preparation, so I don't think in terms of ability that ends in 2021.
"But at the end it's his decision."
He added: "Lewis needs to decide what his future holds for him."
Follow us on Twitter @Planet_F1 and like our Facebook page.