Wolff 'absolutely' enjoyed Hamilton's win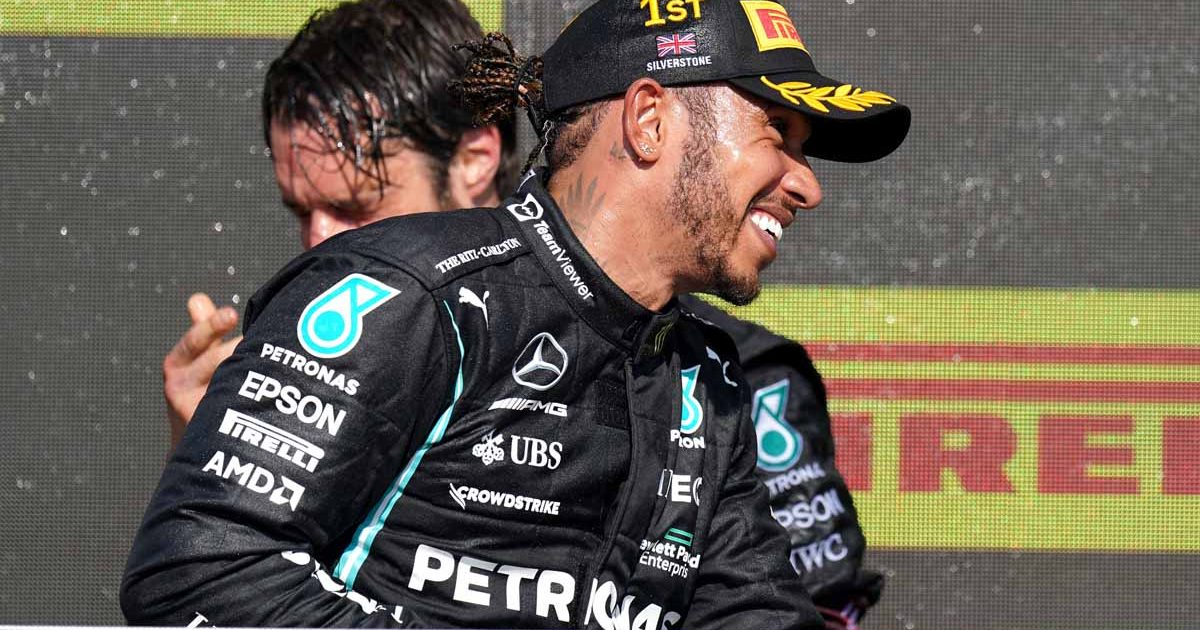 Toto Wolff said he "absolutely" enjoyed celebrating Lewis Hamilton's win at Silverstone, despite Max Verstappen calling Hamilton's behaviour "disrespectful and unsportsmanlike."
The seven-time World Champion earned his eighth British Grand Prix victory in front of his home crowd on Sunday, but his title rival took exception to that as he was still getting checked over in hospital after the pair's high-speed collision at Copse on the first lap.
While the Brit did not make too much reference as to the health of Verstappen in his post-race interview, Hamilton was seemingly only made aware of the Dutchman's overall condition in the media pen after the race.
As for Wolff and the Mercedes team, he said they felt comfortable revelling in the victory, as Verstappen was able to escape relatively unscathed, while the Silver Arrows scored a crucial haul of Drivers' and Constructors' Championship points.
"Yes, absolutely because these incidents exist," Wolff told Sky Italia when asked if he was able to enjoy celebrating Hamilton's win after the race. "I'm happy Max feels quite good, we're happy to have won and got P3. For that, it's a nice day."
Hamilton was eventually given a 10-second penalty for the incident and the debate surrounding who was to blame has continued since the race finished.
Red Bull are of the opinion that Hamilton's punishment was not harsh enough, but FIA race director Michael Masi countered that by saying penalties are simply calculated by the incidents themselves, rather than the consequences for the World Championship.
Christian Horner has been particularly vocal in his criticism of Hamilton and Mercedes, but Wolff sympathised with the difficult decision that the Stewards had to take in light of the incident.
"It's difficult for the Stewards, because it's the regulation that says that when the car has the two front wheels at the middle of the other car, the corner is yours," said the Mercedes team principal.
"But on the other side, it's a very fast corner. For that they normally have to leave space, there was no space and there was this collision."
Torquing Point - Miscommunication to blame for Hamilton celebrations
Henry and Finley from www.planetf1.com podcast Torquing Point discuss the fallout from Max Verstappen's tweet lambasting Lewis Hamilton's celebrations after the Brit won the British Grand Prix.
Check out all the latest Lewis Hamilton merchandise on the official Formula 1 store
As for the victory itself, Hamilton was on vintage form as he took his 99th career win at Silverstone over the weekend. He managed to recover from his penalty to overtake Charles Leclerc late on, to take a crucial win.
With the gap between Verstappen and Hamilton closed to just eight points, Wolff feels the Drivers' Championship battle has been reignited – but urged caution as Red Bull still appear to be faster than Mercedes.
"It's important," said Wolff. "The championship is open, it was open also before the race because we've done just 10 races, we're not halfway through the season yet. For that everything is open.
"We lack a bit of speed, all our package is not as fast as theirs. But you can make great points, as today, even if you go less fast. For that, I'm happy, and we have to push."
Additional reporting by Luca Brambilla