Wolff: 'Extremely painful' not to be part of F1's 'fun games'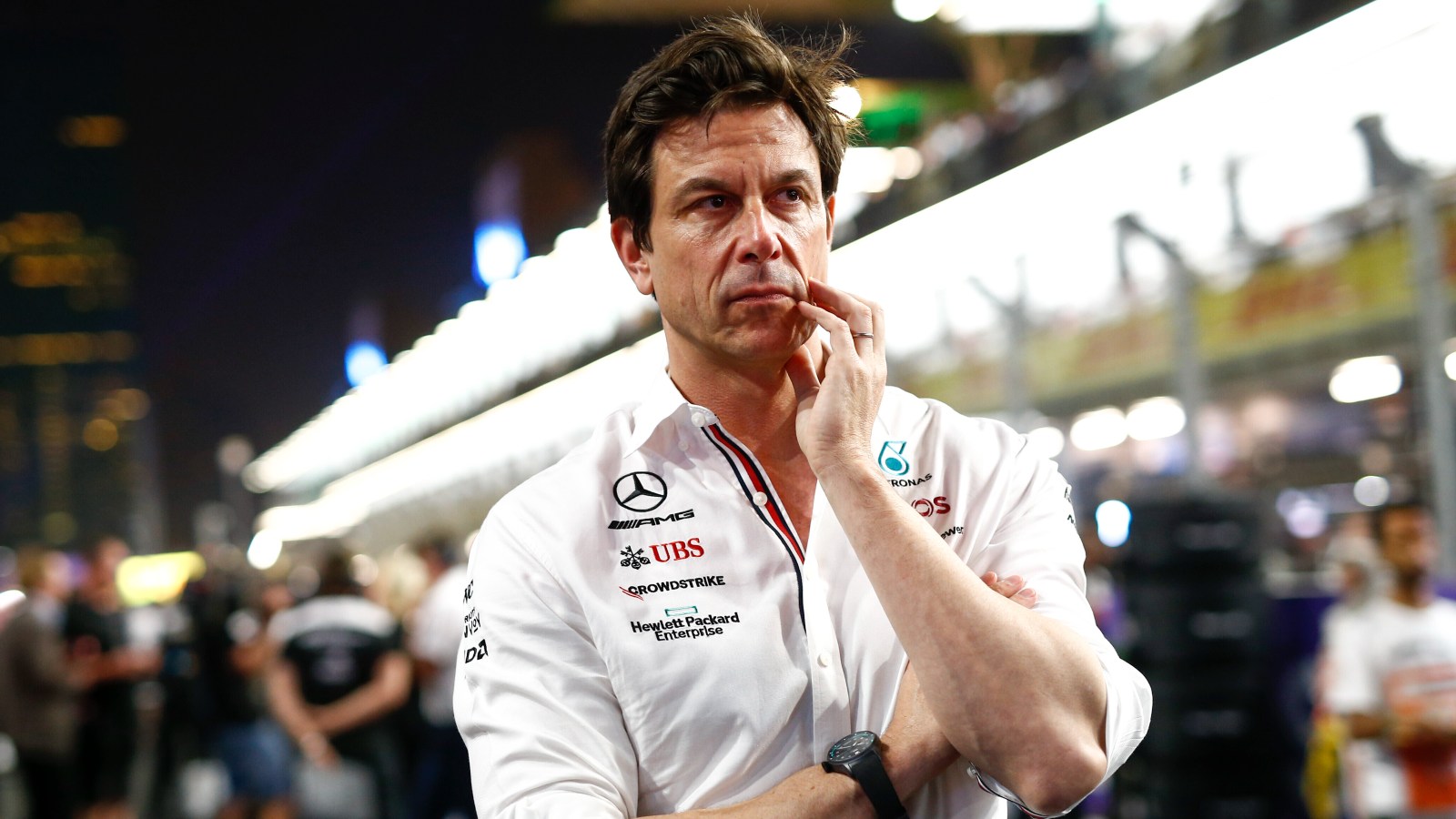 Mercedes team principal Toto Wolff has said it is "extremely painful" to be missing out on the "fun games" currently going on at the front of the grid.
Having enjoyed an unparalleled run of success, Mercedes finds itself facing a new challenge – trying to get back to the front of the grid.
In the opening two races, the Silver Arrows have earned 38 points and are second in the Constructors' Championship. However, that is somewhat of a false position as the two Red Bull cars DNF'ed during the opening race, gifting Lewis Hamilton an unlikely podium.
In Saudi Arabia, Hamilton finished 10th, a position he was not even sure came with a point, while George Russell had an uneventful race in fifth.
Meanwhile, up front, Max Verstappen and Charles Leclerc were engaged in a thrilling back and forth for the lead.
Bit of a lonely one tonight but we made the best of it with P5. Two weeks to Melbourne, time to get stuck in. pic.twitter.com/PU45lp5Ghh

— George Russell (@GeorgeRussell63) March 27, 2022
Team boss Toto Wolff said he missed being part of those "fun games" at the front of the pack.
"We have had the luxury of being right in the middle of those fun games for the last eight years," he said, as reported by gpfans.com.
"Actually luxury is the wrong word. We were right in the middle of those fun games in the front, and talking as a Formula 1 stakeholder we're benefiting from a great show that is really spectacular to look at.
"On the other side, it is extremely painful to not be part of those fun games by quite a chunk of lap time deficit.
"We're not going to rest until we are back in the mix. It is no fun at all and an exercise in humility. It's going to make us stronger even though it's not fun right now."
Wolff was left to search for what little positives he could find but highlighted Hamilton's extended stint on the hard tyre as a note of improvement. But the stint also meant he lost places late on and had to settle for 10th.
"The encouraging side is that his pace on the hard was positive," Wolff said.
"We couldn't tell if it was fast but it was positive.
"[Fernando] Alonso slowed down during the lap, [Daniel] Ricciardo broke down in the entry and we told him to come in but there was a double yellow with one car slowing down and one stationary so it was a confusing situation.
"He passed by and slowed down because of the confusion which made us come out behind [Kevin] Magnussen, then it's game over."