'Ferrari, McLaren laughing stock with comments'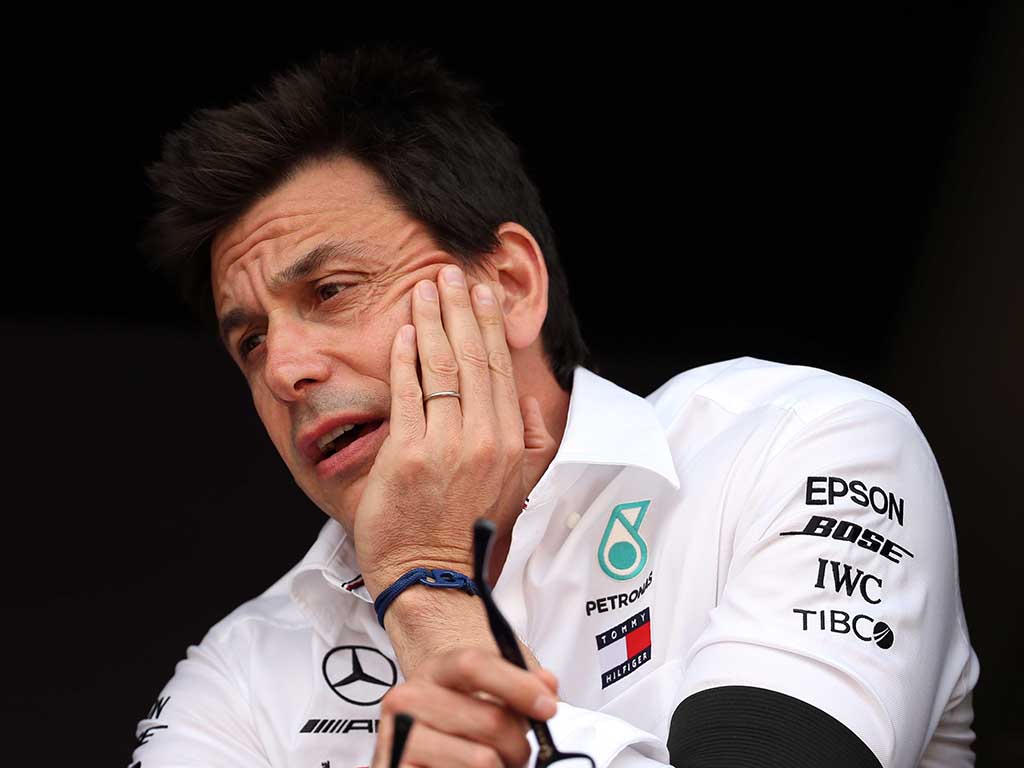 Publicly claiming they are ready to sign a new Concorde Agreement, Toto Wolff says Ferrari and McLaren have made themselves a "laughing stock".
There is not much that Ferrari team boss Mattia Binotto can do right these days, at least when it comes to Wolff's opinion.
Still smarting over last year's engine saga, which Ferrari tried to sweep under the carpet and instead blame its aerodynamics for its present woes, Wolff is not a huge fan of Binotto.
In fact he reckons the Italian has become a "laughing stock".
Speaking to the media ahead of the Hungarian GP, Binotto told the world that Ferrari is ready to put pen to paper on a new Concorde Agreement.
"The Concorde Agreement and where we are today is the output of long discussions," he said. "As far as Ferrari [is concerned], we are ready to sign. We'd like to sign it, I think even quite soon.
"That's important for the future, for clarity, at least we can all know where are – I think that's important as well for the small teams somehow because that's part of the entire, let me say, package.
"So looking ahead with clarity is important so we are ready to sign. I think as well we are happy as we know F1 hasn't disturbed the importance of the role of Ferrari within F1 and that for us was key and we are satisfied on that."
Ferrari, though, is not the only team willing to sign.
Get your hands on the official Ferrari 2020 collection via the Formula 1 store
McLaren CEO Zak Brown said: "The new Concorde Agreement complements the financial, technical and sporting regulations and secures a strong basis for the sustainability, growth and success of Formula 1 and all its stakeholders.
"McLaren Racing is fully committed to Formula 1 and we are ready to sign this new agreement imminently."
Wolff, however, isn't impressed with their comments.
The Mercedes motorsport boss says from his side there are still some sticking points but nothing that can't be sorted.
But while that's going on, commenting on what should be a private matter just makes teams a "laughing stock".
"I don't know why some of the other teams made those ridiculous commentaries that they are ready to sign and there seems to be competitors that are not," he told ESPN.
"They make themselves a laughing stock with those comments in the public.
"Negotiations should be taking place behind closed doors without a running commentary from competitors, and in that respect we are talking to Liberty.
"We are keen in staying in F1 and there are some clauses that bother us a little bit, but nothing that can't be solved."
Follow us on Twitter @Planet_F1 and like our Facebook page.