Toto Wolff identifies where Ferrari made 'outstanding' difference against Mercedes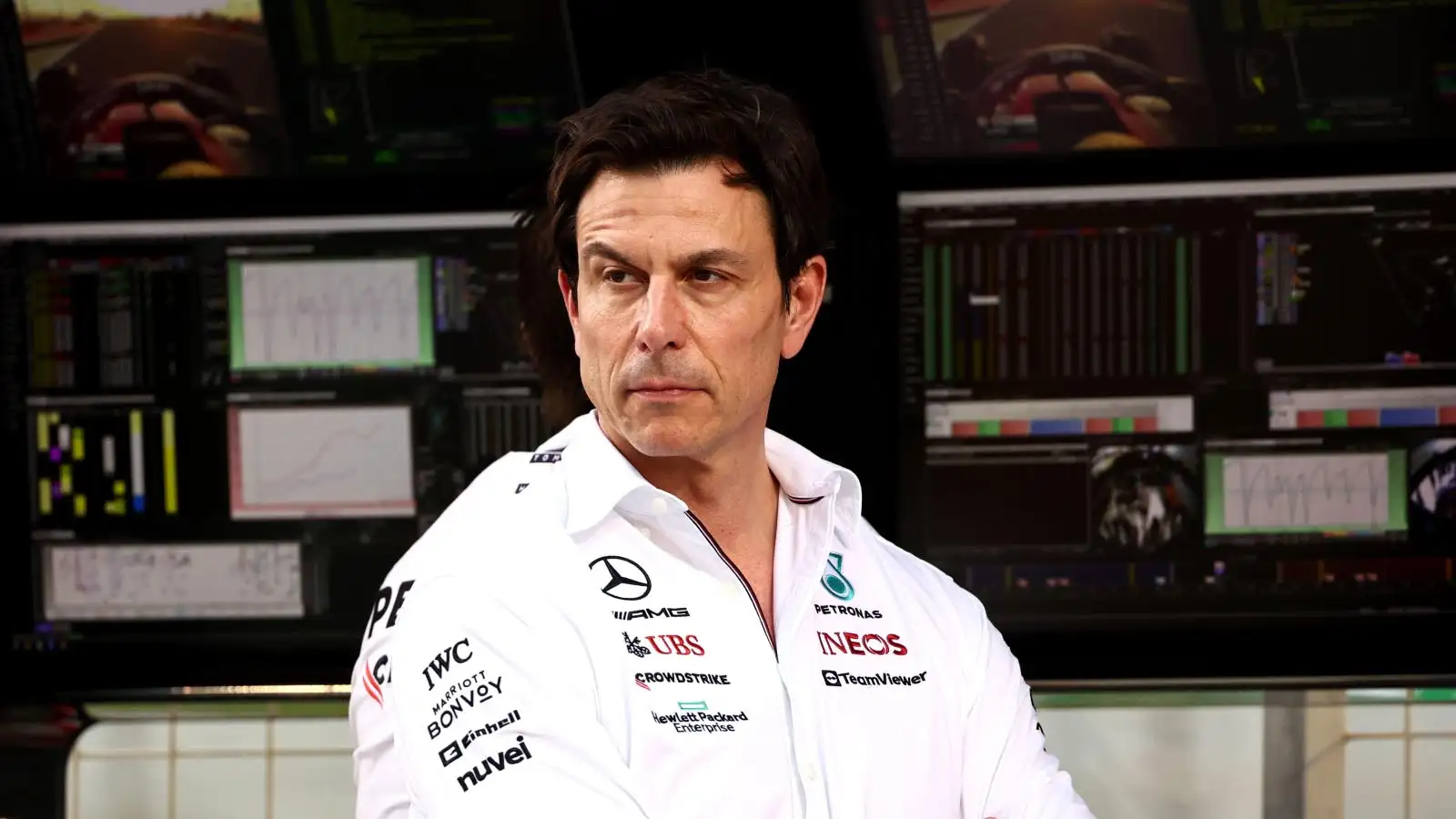 Mercedes were no match for Ferrari on qualifying Friday at the Azerbaijan Grand Prix, but Toto Wolff says it was not a case of Mercedes dropping time throughout the lap.
While Ferrari opted not to bring significant upgrades with them to Baku as Formula 1 re-emerged after its April break, and the early dominant force Red Bull did with Mercedes also bringing some tweaks, it meant that if any team was going to lose ground, it looked most likely to be Ferrari.
But the opposite proved true, Charles Leclerc claiming a shock first pole of the season for himself and Ferrari, while the lead Mercedes driver Lewis Hamilton was almost a second off the pace.
Considering that Hamilton had finished P2 last time out at the Australian GP, Mercedes' strongest showing of the season so far, this fresh setback was a little "confusing" for the boss.
"It's confusing with the times," Wolff admitted to Sky Sports F1. "But yeah, we're struggling, it's so tiny the margins behind the top three, so we've got to do the best out of it."
But, rather than Mercedes running at a loss to Ferrari and Red Bull's Max Verstappen throughout the lap, Wolff explained that actually, the vast majority of the damage was done in the middle sector, where Ferrari are simply "outstanding".
Wolff then is already turning his attention to Imola, two stops later on the F1 2023 calendar, where he has promised that the "layout" of the W14 will change as Mercedes look to reclaim their spot as a consistent contender at the front.
PlanetF1.com recommends
Baku GP Qualy: Joy for Ferrari as Charles Leclerc bags first pole position of 2023
Lewis Hamilton taken aback by 'huge' Mercedes deficit on Baku straights
Asked whether Mercedes' time loss is coming down the straights, or as a result of the low-downforce setup, Wolff replied: "You can't even say, we're losing it in three corners.
"We're pretty matched with Leclerc and Verstappen in the first two corners and then at the end, but in the middle sector, the Ferraris are outstanding.
"I think we have it in a good window, it's just generally the car is not stable for the drivers and hasn't got enough load.
"And we didn't put any upgrade on the car, that comes for Imola, so we just need to do the best that we have out of this package."
Mercedes have another, albeit shorter qualifying session to navigate on Saturday ahead of the first sprint race of F1 2023, where Mercedes will be looking to give themselves hope for Sunday's Azerbaijan Grand Prix with a stronger showing in race trim.