Toto Wolff expects FIA political statements ban to relax after further talks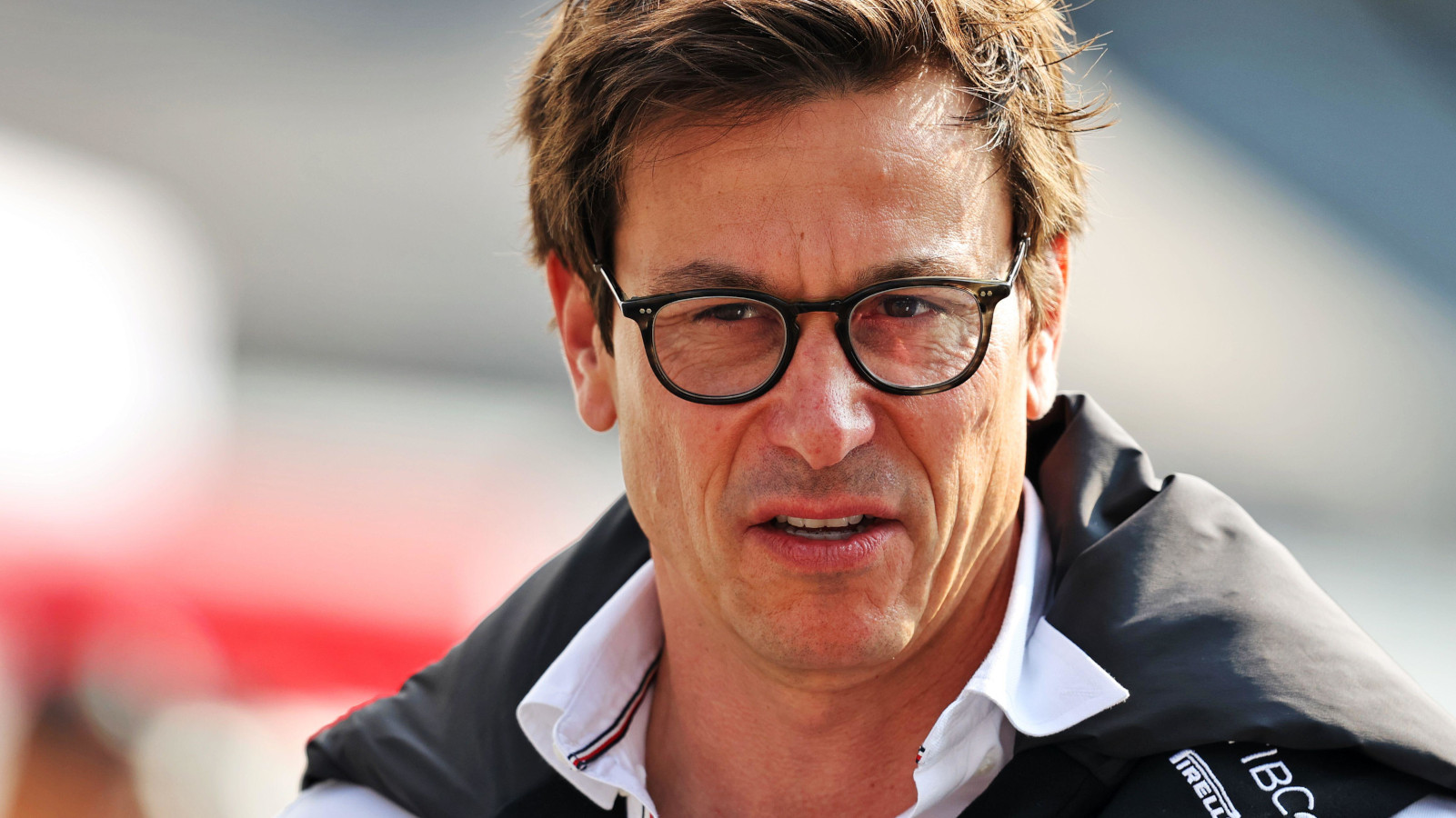 Toto Wolff believes the FIA's ban on political statements will be relaxed after the governing body has spoken with the drivers.
The FIA came under fire last month when they announced a blanket ban on all political and religious statements with the drivers now needing to seek the governing body's permission before showcasing any message.
It was met with widespread criticism with many arguing that it impacts on drivers' right to free speech and has come as a result of F1 racing in venues where issues such as racism, gender equality and the LGTBQ+ are controversial topics.
The timing of the announcement also seemed to occur soon after one of the sport's most outspoken figures, Sebastian Vettel, retired.
There were also question marks over how it would be policed with Pierre Gasly saying a prayer before every race and Sergio Perez having a picture of the Pope John Paul in his car.
As Mercedes boss, Wolff is team principal to one of the most outspoken drivers on the grid with Lewis Hamilton frequently using his platform to promote causes he believes in.
PlanetF1 recommends
Is Netflix's Drive to Survive nearing the end of the road?
Furious Max Verstappen blasts 'clown show' after Virtual Le Mans disconnection
Mercedes junior team: The drivers looking to emulate George Russell's road to F1 glory
In the past, Hamilton has clashed with the FIA and the rules with their ban on jewellery proving to be an evolving narrative over the course of last season.
But Wolff believes the FIA can find a happy medium with the new policy and has backed president Mohammed Ben Sulayem to "achieve the right things."
"We need to see how this really pans out," the Austrian said as per The Sun. "We understand that sport is not here to mix with politics but on the contrary and to unite.
"I have no doubt Mohammed and the FIA mean well and want to achieve the right things.
"It is just about aligning it with the drivers who have been more outspoken in the past.
"When Lewis has spoken with Mohammed in the past it has always ended up in a positive discussion, so when people sit around the table together I don't think things will be as harsh as they are written down."
Should drivers be found to be guilty of breaching this new rule then they could face a ban from competing in a session or the race itself, a situation Wolff would want to avoid for his driver.
Hamilton himself has yet to comment on the issue, instead using his off-season to train in Antarctica ahead of the 2023 campaign.