Wolff set for crunch talks with new FIA president
According to a report, Mercedes team principal Toto Wolff will meet with new FIA president Mohammed Ben Sulayem in the coming days.

Mercedes' relations with Formula 1 are strained to say the least right now, following the controversial conclusion to the 2021 championship.
The title battle between Mercedes' Lewis Hamilton and Max Verstappen went all the way to the season-ending Abu Dhabi Grand Prix, with both drivers entering that crucial race weekend level on points.
Hamilton had controlled much of the race but a late crash for Nicholas Latifi triggered the Safety Car, at which point Verstappen stopped for fresh tyres, retaining P2.
The pack bunched up behind the Safety Car but with several lapped runners between the title hopefuls.
Initially, race director Michael Masi had decided not to clear the lapped cars before a race restart but, with both Red Bull and Mercedes firing messages his way over the radio, the controversial call was made to allow only the lapped cars between Verstappen and Hamilton to overtake the Safety Car, seemingly in breach of the sporting regulations.
Racing was resumed with one lap to go, Verstappen made the pass at Turn 5 and went on to crown himself World Champion for the first time.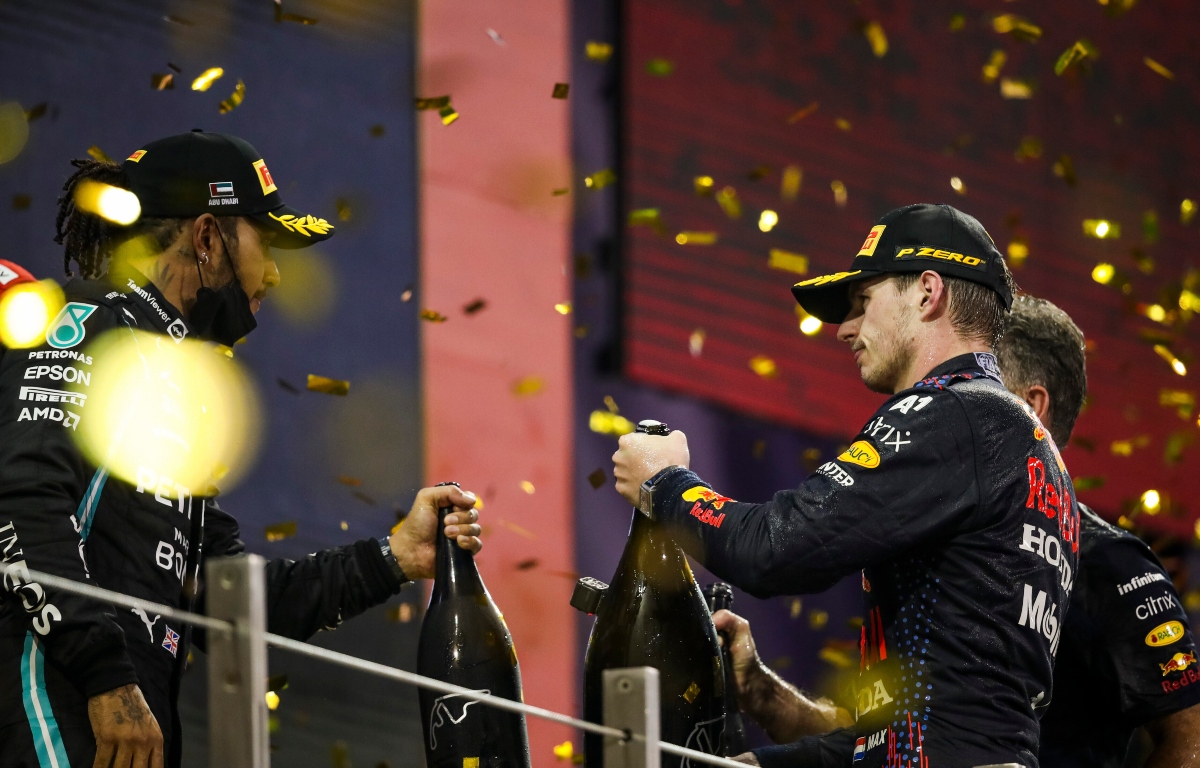 Mercedes failed with two post-race protests and did not follow up on the intention to appeal that had been lodged after those initial knockbacks.
Wolff boycotted the FIA's post-season prize-giving ceremony with James Allison, Mercedes' chief technical officer, instead collecting their eighth consecutive Constructors' title.
Hamilton also did not attend the ceremony where he was required to collect the P2 trophy, part of his continued silence since Abu Dhabi.
Ben Sulayem, who has succeeded Jean Todt as FIA president, is also waiting on Hamilton to respond to his messages, with rumours continuing to swirl that Hamilton may not return for the 2022 season.
And according to GPFans, Ben Sulayem will get his chance to speak to Wolff on Friday, with what happened in Abu Dhabi at the top of their agenda.
An investigation is ongoing into the use of the sporting regulations at the season finale, but a final report is not set to arrive until March 18 – the day of free practice for the 2022 season-opening Bahrain Grand Prix.
Mercedes recently dismissed the BBC's claim that a deal had been struck between Mercedes and the FIA which would involve both Masi and FIA head of single-seater technical matters Nikolas Tombazis no longer being in their positions for the 2022 season, in exchange for Mercedes dropping their appeal.
Wolff had said before that in a normal court, their case would have been an almost guaranteed win.
PlanetF1 Verdict
Wolff set for crunch talks
Toto Wolff is set to meet with FIA president Ben Sulayem to have crunch talks.