Toto Wolff denies FIA technical directive will be a 'silver bullet' at Spa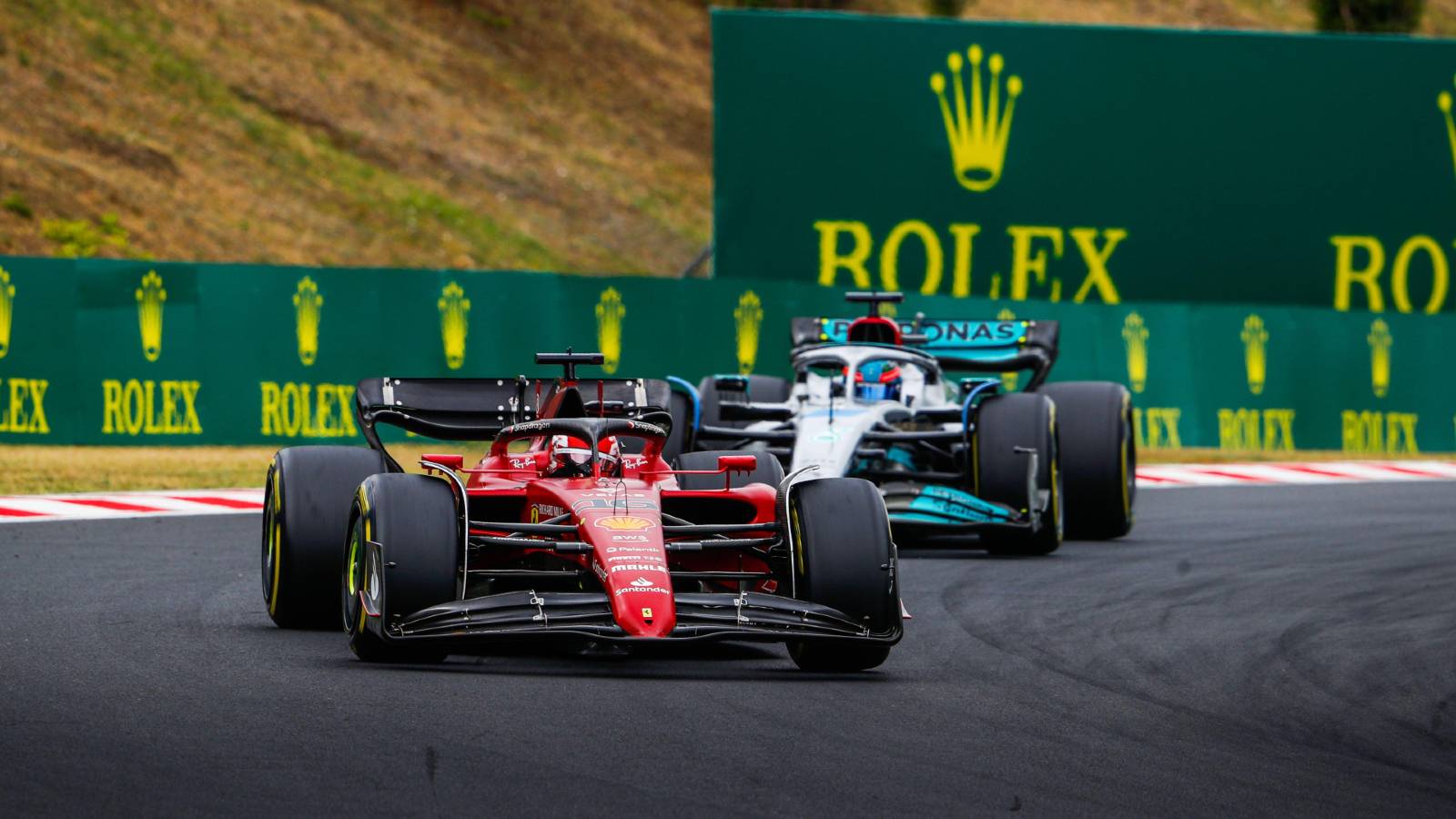 Toto Wolff does not see the FIA technical directive being introduced for the Belgian Grand Prix as a "silver bullet" that will fire Mercedes to the front.
After being delayed from June, the TD is now set to come into effect at Spa on the last weekend of August when Formula 1 action returns from its summer break.
Flexi floors are to be clamped down upon, with claims that this could impact on Red Bull and Ferrari who have been setting the pace throughout the campaign.
After a slow start to the season, for which entirely new cars had to be designed to comply with the much-revised regulations, Mercedes have been gradually closing the gap to the leading two teams.
The eight-time consecutive Constructors' champions have had both Lewis Hamilton and George Russell finish on the podium at the last two races, second and third respectively each time. Previously, Hamilton looked a contender to give Mercedes a first win of the season at the British Grand Prix before finishing third.
But despite the steady progress his team are making, and the potential consequences of the TD, Wolff does not envisage Mercedes suddenly becoming the strongest force in Belgium.
Read more: Former Mercedes driver Michael Schumacher is the first subject of our new Hall of Fame feature.
"It will be very interesting to see what we see at Spa," said Wolff, quoted by the German edition of Motorsport.com.
"Let's see if the difference in ride height makes a difference for the teams that ride so low.
"But I no longer believe in the 'silver bullet', as they say, that we will then suddenly be three tenths faster than everyone else, but in any case it will be interesting."
A feature of Mercedes' season, and their unusually below-par performance, has been the porpoising of the W13 – which Wolff admitted has sent them into unchartered territory in their attempts to alleviate the issues.
"This season we have done unconventional things," explained the Austrian. "I remember a conversation with a very smart lady from the aerodynamics team. She said 'if you had told me last year we would put a floor on the car we had not tested in the wind tunnel, I would have said we would never do that'.
"But we did, and everyone was proud of the results. And it's like that every weekend that we try new things."
What Mercedes have achieved is greater reliability than the rivals above them in the standings and with their only retirement having been Russell's first-corner exit from the British Grand Prix, they sit 30 points behind second-placed Ferrari.
Are Mercedes really here to stay?
Mercedes have had two double podium finishes in a row. Are they fully in the fight at the front now?