Wolff: Formula 1 can learn from 'spectacular' RS25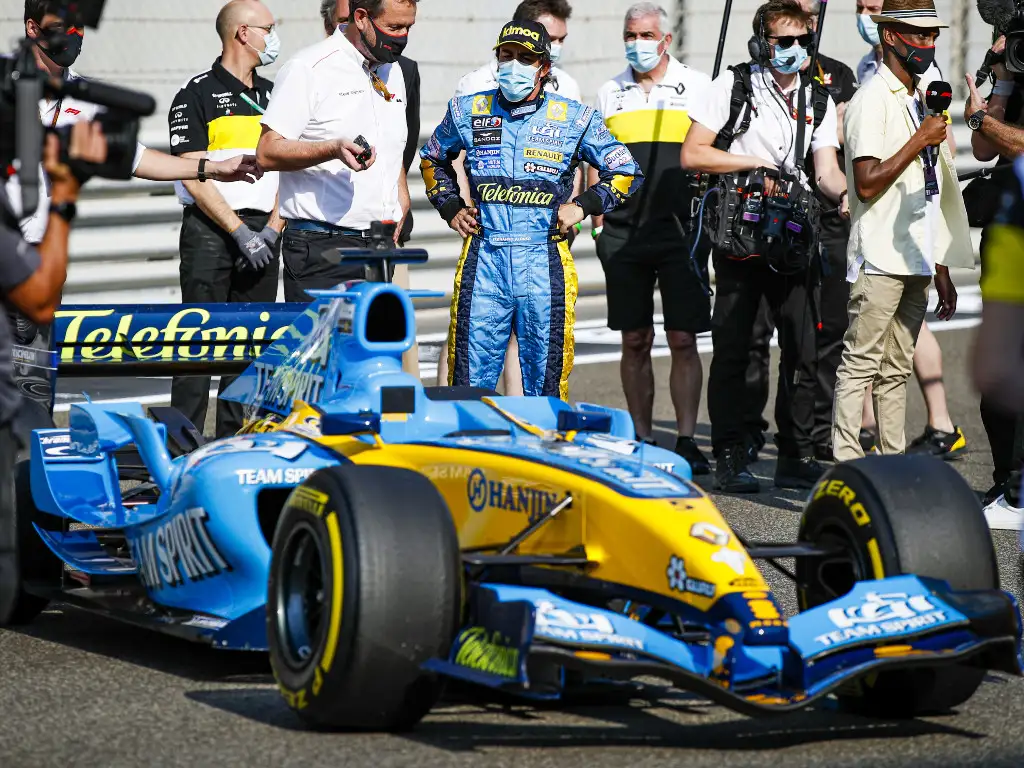 Mercedes boss Toto Wolff believes Formula 1 needs to analyse what made the Renault RS25 "so attractive" in its demo run.
Across the Abu Dhabi Grand Prix race weekend, Fernando Alonso took us all on a trip down memory lane as he returned to the track with his title-winning Renault RS25 of 2005.
It was meant as a way of celebrating the Renault name as the team prepare to rebrand to Alpine for the 2021 season, although that demo run ended up raising a fair few issues surrounding modern-day Formula 1.
There is no debating the V10-powered RS25 would have no place in Formula 1 now as the series works towards carbon neutrality, but as well as that much-missed roar of the engine, people flocked to watch the RS25 weave its way effortlessly around Yas Marina Circuit.
The perfect onboard doesn't exi… Oh wow. #RSspirit #AbuDhabiGP @alo_oficial @f1 pic.twitter.com/i6L2eVA9yg

— Renault F1 Team (@RenaultF1Team) December 11, 2020
Get your hands on the official Renault 2020 collection via the Formula 1 store 
It certainly highlighted how the current generation of cars can look a little less impressive out on the track despite their record-breaking pace – but after all, they are 150kg heavier than the RS25.
And this is where Wolff believes there are lessons for Formula 1 to learn if the sport wants to bring back some of that buzz surrounding the cars. The next stage is figuring out exactly what it was about the RS25 which made it "so attractive".
"The car with the V10 engine on the one side is a relic of the past when reducing CO2 emissions wasn't on the cards and electric mobility didn't exist," Wolff is quoted by Autosport.com.
"We are just moving into a new era and that also means making compromises. But I agree the car looked spectacular. It was very agile, very small, 150kg lighter, a screaming engine.
"When you look at the TV pictures, it looked like they were going much faster [than the current cars]. So there is something to learn. I believe there is always something to learn.
"I don't think anybody regrets from Formula 1 to have had the car out there because we need to analyse, now that we saw it live, what is so attractive?
"Is it the audio and visual experience that makes it attractive? But then I saw the pictures without the sound and it still looked great, so why is that? We need to analyse that.
"We are stakeholders in the sport and we need to improve everywhere. But I think all of us, including F1 and the local guys, will look at it and see what we can do."
Follow us on Twitter @Planet_F1, like our Facebook page and join us on Instagram!