In a championship fight that could come down to a single point, Toto Wolff was frustrated that Max Verstappen clinched the fastest lap point in Qatar.
From the very first grand prix of this season it was evident that the battle between Mercedes and Red Bull for the championship titles would come down to the smallest of margins.
With 22 points in play for the fastest lap, one point per race, Mercedes brought Valtteri Bottas in for a third pit stop in Bahrain to take that point away from Verstappen.
And so the story has gone.
In the last four races, Verstappen winning two and Hamilton two with the other finishing runner-up, the fastest lap points have been evenly split between Mercedes and Red Bull in so much that Bottas' fastest lap at the Mexican GP denied Verstappen even if it wasn't added the Finn's tally as he was outside the top ten.
At the last race in Qatar, Verstappen cut Hamilton's advantage on the day from seven to six points as, while he could not fight the Briton for the race win, he could at least put in a last-gasp effort to put in a purple time.
Verstappen's 16 points meant he stayed eight points ahead of Hamilton in the race for the World title.
Wolff admits it took a bit of the shine off Hamilton's emphatic win.
"The initial feeling is bittersweet," the Mercedes motorsport boss told Sky Sports. "The two World Championships are very important right now.
"Lewis was great, but that point they have achieved is somewhat frustrating, but it is great that we won the race.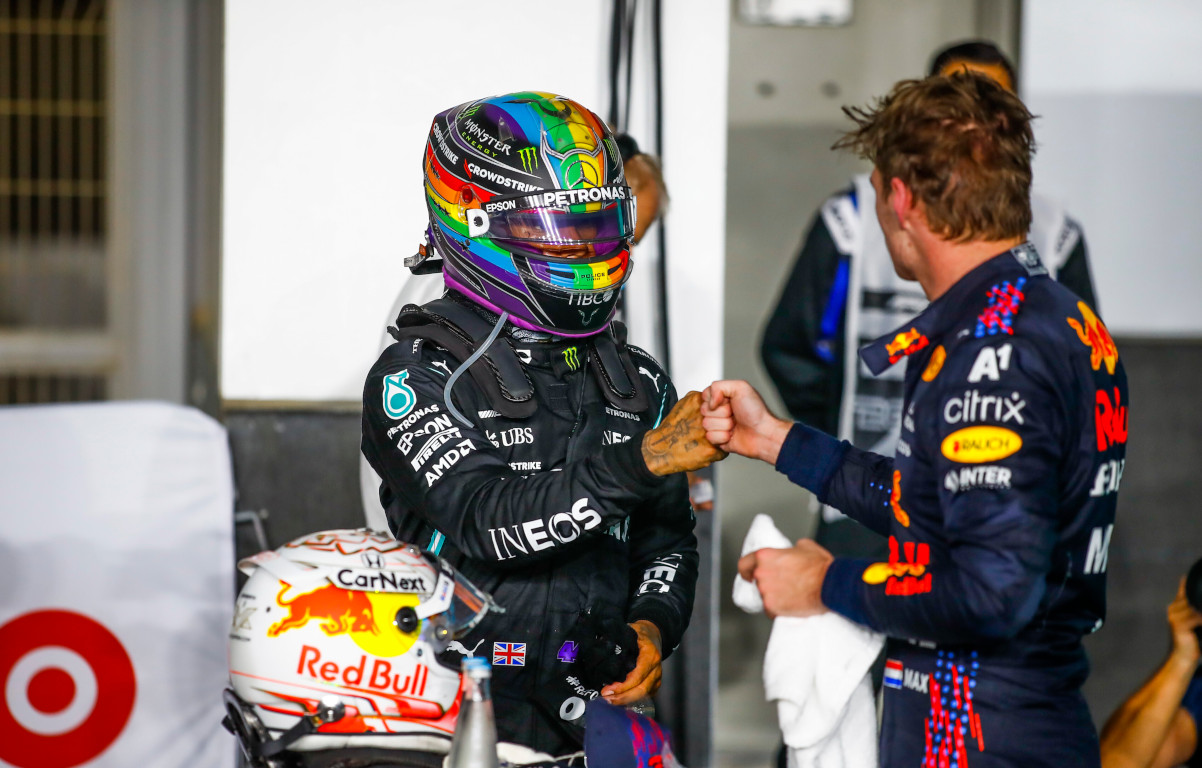 "The good thing is that the car was fast and it seems that we are in a good position.
"Lewis had control of the race from start to finish and that is a good indication for what is to come in Saudi Arabia and Abu Dhabi."
This year's championship has seen the lead in the title race change hands six times as Verstappen and Hamilton have raced wheel-to-wheel, with two big crashes in the mix.
Verstappen has nine wins on the board with Hamilton up to seven after his back-to-back wins in Brazil and Qatar.
Only once in F1 history has a driver won 10 races and not won the World title, that was Hamilton back in 2016, with even Red Bull saying "normally" the championship would already been Verstappen's.
Wolff said: "If you had told us that we would be in the fight in Saudi Arabia, we would have signed it.
"I think we did not start well and we were not good enough, the regulations did not help us either.
"Therefore whoever wins the championship merits to win the championship.
"It would cost me maybe a sleepless night, maybe two, it would be annoying, but we could take it – it's not the end of the world.
"We would come back strong next season and the seasons to come."