Wolff fumes over Red Bull's parc ferme wing changes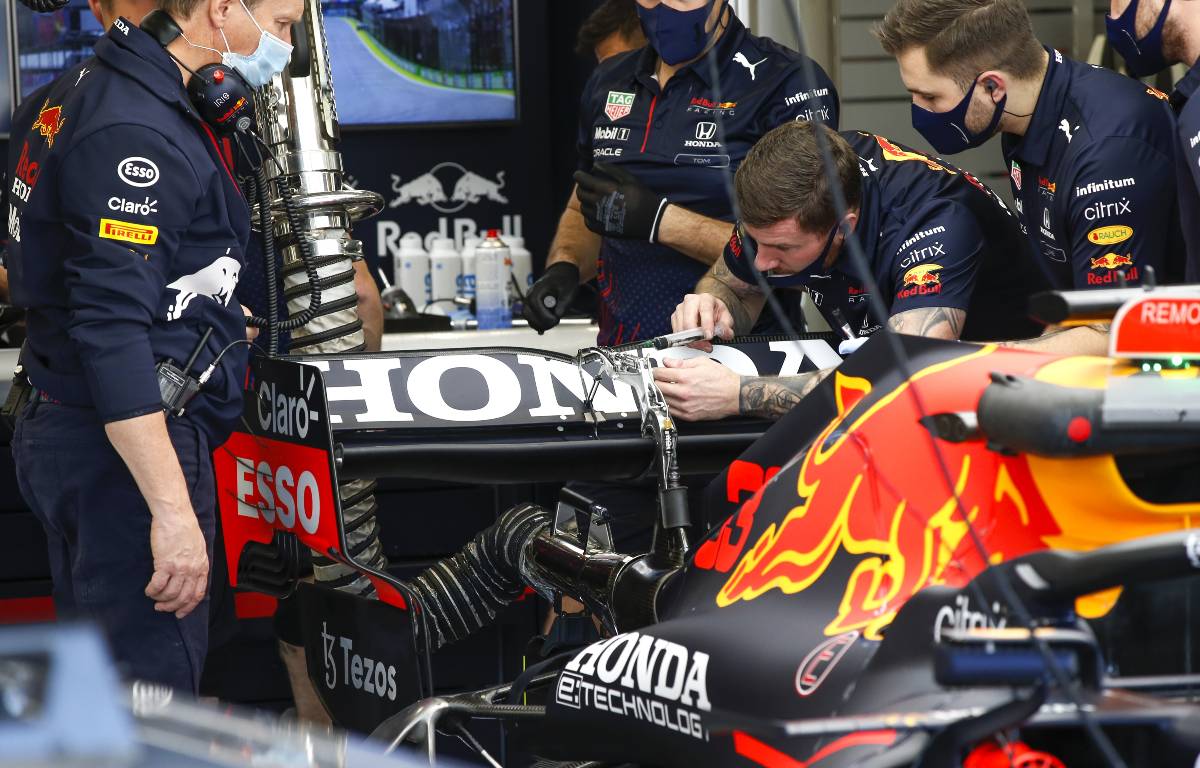 Mercedes boss Toto Wolff spoke of double standards after Red Bull made wing changes again under parc ferme conditions.
The Sao Paulo Grand Prix delivered the excitement on track, but on top of the racing Mercedes and Red Bull were providing more drama, and once again it surrounded wings.
The FIA would disqualify Mercedes' Lewis Hamilton from the qualifying standings after his DRS slot exceeded the maximum gap of 85 millimetres, a decision which shocked Wolff, but Mercedes nonetheless took it on the chin and did not appeal.
Mercedes were not permitted to fix the rear wing issue, even though the FIA had declared that it was as a result of something going wrong, not an intentional breach.
So, the issue resurfaced when Wolff heard of Red Bull being able to work on the rear wing of Verstappen's car under parc ferme conditions, on the same weekend that Mercedes had been denied that chance.
When asked by Martin Brundle if he was a happy man this weekend in Brazil, Wolff replied: "No I'm not, it is being judged two different ways here in the sport at this time.
"We've just heard for the third time in a row that Red Bull was allowed to change parts of their rear wing under parc ferme.
"We need to clear that up with the FIA.
"In parc ferme there are rules [you need to stick to] and if it becomes routine to a point where you are changing the same parts three times in a row and then another team is being disqualified by a change that was needed due to a reliability issue…but you know, I don't want to complain [as the grid] is the wrong place [to discuss]."
A document released by the FIA just before the race clearly listed that the "rear wing upper flap" and "rear wing flap snubber" were among the parts which Red Bull changed on Verstappen's challenger under parc ferme conditions at the Sao Paulo Grand Prix.
This is what Toto is unhappy with. FIA doc reveals the permitted changes made in parc ferme. Note the rear wing adjustments… pic.twitter.com/x23otHvaUz

— PlanetF1 (@Planet_F1) November 14, 2021
Horner was slightly confused over Wolff's claim inferring that Red Bull had not been making any alterations to the rear wing in Sao Paulo.
He also stressed that the issues, in his mind, were completely separate when asked about Wolff's grievances; while Red Bull were gaining permission to make a repair on what was already a legal wing, Mercedes had failed a legality test on theirs.
"What Toto is talking about is something completely different," Horner also said via Sky F1.
"Their car obviously failed a test and it was binary test. I think what Toto is referring to is a repair we did in Mexico which was permitted prior to qualifying.
"You are comparing cheese and eggs [comparing Red Bull's rear wing fix compared to Hamilton's DRS issue]."