Wolff calls 'bull****' on Russell's Bottas theory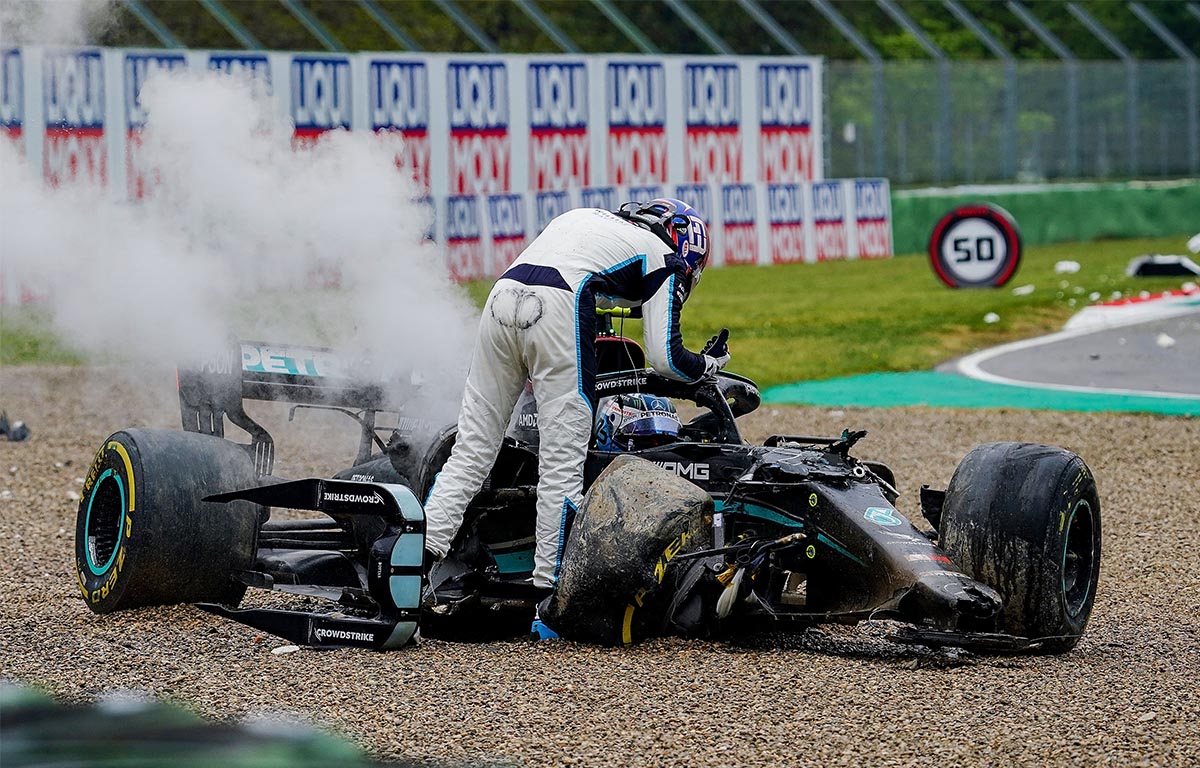 George Russell feels Valtteri Bottas would have approached their Imola battle differently with another driver, "bullsh*t" said Toto Wolff.
The pair got it all wrong at the Emilia Romagna Grand Prix when they made contact on the approach to Tamburello, resulting in a high-speed crash which both drivers thankfully escaped from unharmed, though the same could not be said for either of their cars.
Both the W12 and FW43B were a write-off, with both drivers blaming each other.
Russell felt that Bottas had made a dangerous jolt which sent him onto the wet grass, triggering the accident, even stating that the Finn may not have done that to a different driver.
When told about this claim though by Autosport, Wolff called it "bullsh*t".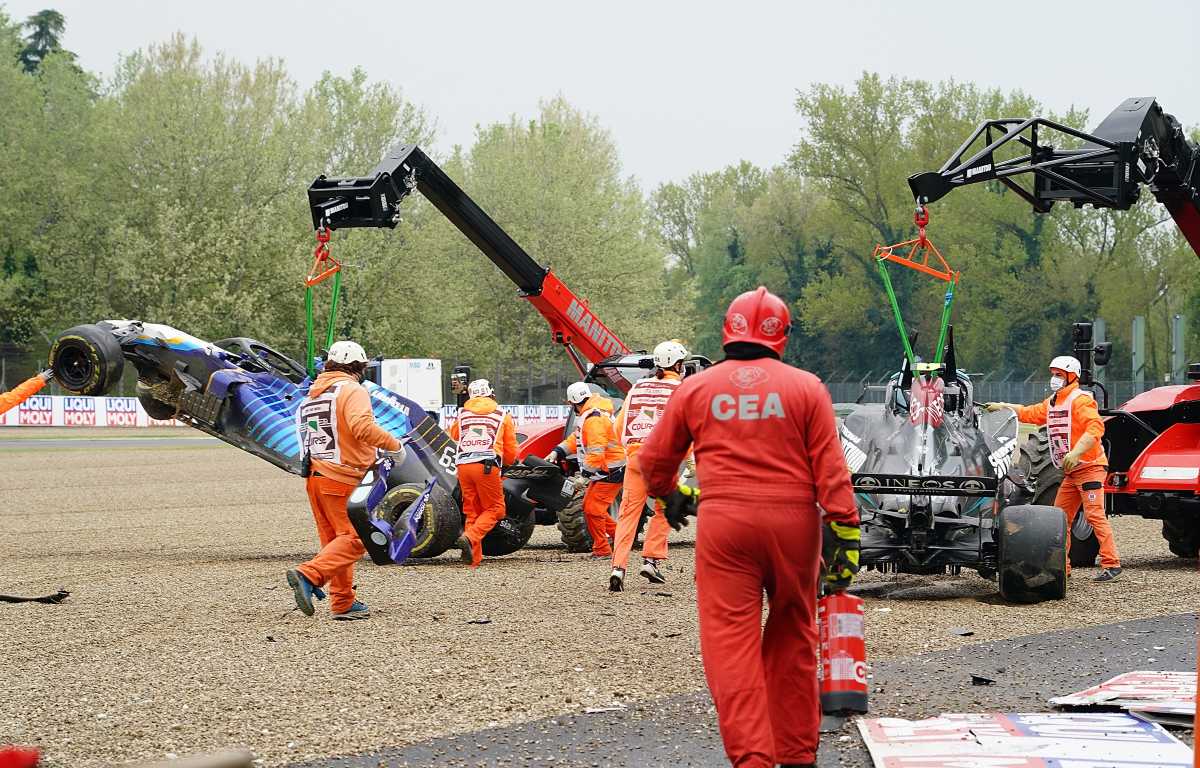 Check out all the latest Mercedes merchandise via the official Formula 1 store
The stewards may have ruled this a racing incident, but Wolff certainly directed a lot of his displeasure in Russell's direction, even though he stated that there was "never such a situation in life where one is 100% to blame and the other zero".
"The whole situation is absolutely not amusing for us, to be honest," he said.
"It's quite a big shunt. Our car is almost a write-off in a cost-cap environment, that is certainly not what we needed, and probably it's going to limit upgrades that we're able to do.
"Simply the fact that we ended there by losing it in the wet, because there was no contact, losing it on the wet, and making both cars crash out is not what I expect to see.
"The whole situation should have never happened, Valtteri had a bad first 30 laps, and shouldn't have been there. But George should have never launched into this manoeuvre, considering that the track was drying up.
"It meant taking risks, and the other car is a Mercedes in front of him. In any driver's development, for a young driver, you must never lose this global perspective.
"Now I don't want him to try to prove anything to us, because one thing I can say since knowing Valtteri for five years, he's not trying to prove anything.
"So yeah, lots to learn for him I guess."
Russell is tipped to be in contention for a 2022 seat with Mercedes, while Bottas is the driver very much under pressure to keep his with the German outfit.
Follow us on Twitter @Planet_F1, like our Facebook page and join us on Instagram!