Toto Wolff: Grid penalties needed or teams will 'blow an engine every race'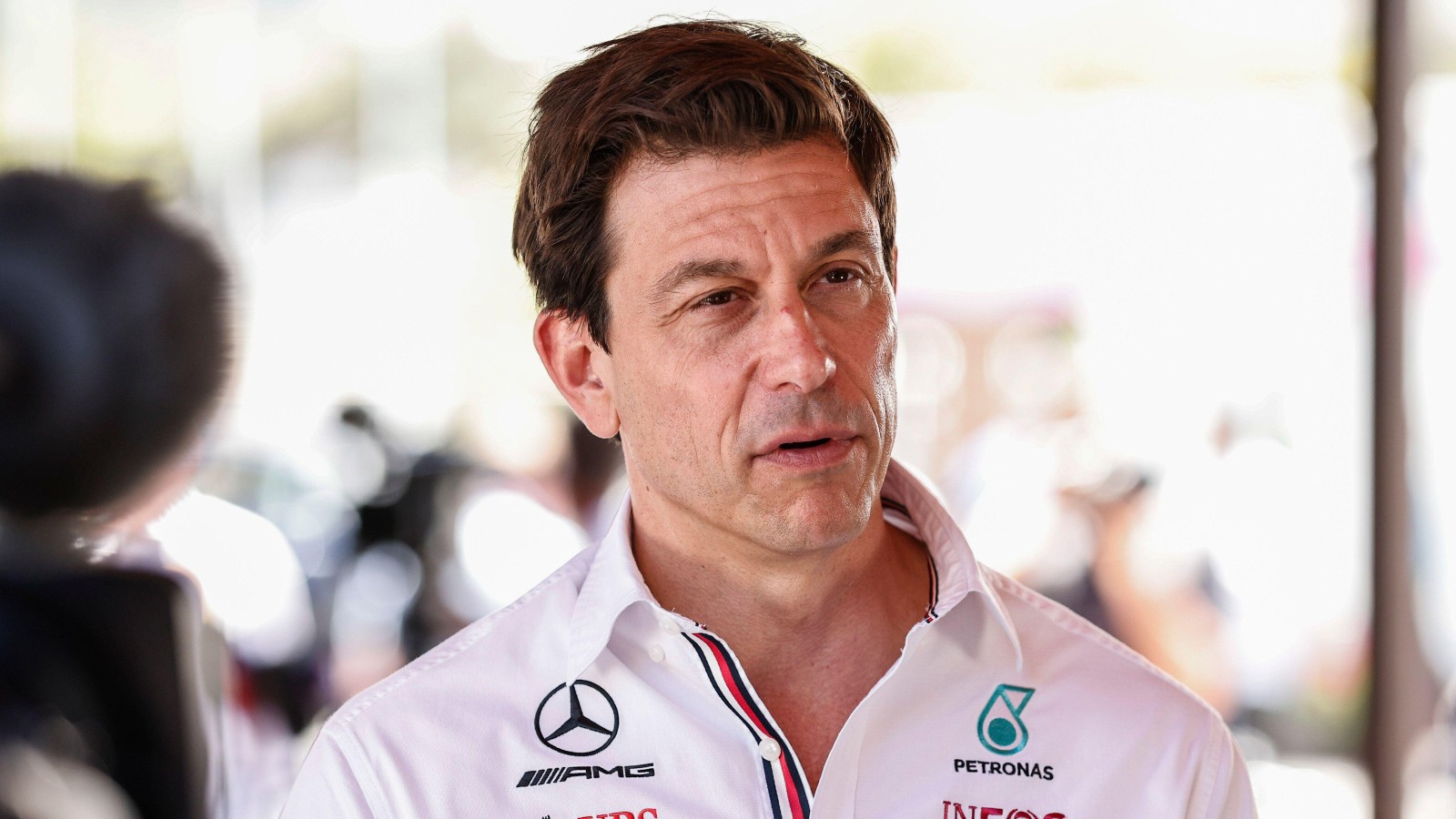 Toto Wolff believes grid penalties are necessary in order to stop teams using 20 engines in a season.
As the 2022 season has worn on, there has been an increasing number of drivers taking penalties as a result of new parts being fitted to their car.
At the Italian Grand Prix, a total of nine driver received penalties with the likes of Max Verstappen, Lewis Hamilton and Carlos Sainz all starting further back than they qualified.
This trend is only set to continue as teams battle against the wear and tear suffered each race and the confinements of the FIA regulations.
Mercedes boss Wolff has pointed out that these penalties are a necessary evil as, unlike on the chassis, there is no cost cap for the engine.
"On the chassis side, we are cost capped, and we weren't before," Wolff said, as per Motorsport.com. "On the engine side, we are not cost capped yet.
"If there were no grid penalties, we would have qualifying engines. And not five of them, but 20! The big teams and the OEMs (Original Equipment Manufacturer) would spend what they want in order to have an advantage.
"So that's why there needs to be a certain factor that limits that and avoids them. So this is where it's coming from now. But has it gotten too complicated? For sure."
Formula 1 seems unsure of how to fix the situation but while some have been suggesting that penalty points in the Championships would work as deterrent, Wolff has his doubts.
Opening the FIA Sporting Regulations to calculate the exact grid for Sunday:#ItalianGP 🇮🇹 #F1 pic.twitter.com/z0v1UXylYa

— PlanetF1 (@Planet_F1) September 10, 2022
"One negative could be that the Drivers' Championship is the one that counts, and you're just throwing engines on the car, taking plenty of constructor deductions, but winning the Championship with a driver because he has a new power unit every race.
"I think we need to reconsider when the engine cap kicks in, and then that all [excessive grid penalties] goes away. But still, we don't want to have an arms race on engines being brought.
"Whatever freedom you give us, we will do it and we will do it even more strategically because it's only five places or 10 places.
"We will blow an engine every race because it's going to be three tenths quicker than the one before. So there needs to be a certain deterrent."
F1 racer turned commentator Martin Brundle said that he felt the grid penalty mess was an "unacceptable situation" for the sport.
"With seven cars choosing to, or mostly forced to, take penalties for new power-unit components and other misdemeanours, for the second time in three races the grid didn't remotely represent the qualifying order," Brundle wrote in his Sky Sports column.
"This is an unacceptable situation because when the fans turn up trackside or switch on their TV sets to watch qualifying, they should reasonably expect they are watching the race grid being formed.
"Instead, we waited for several hours for the tortuous and complex process of how penalties were applied.
"We need solutions here because this is a bad look for F1.