Wolff: Haas are doing a super job but…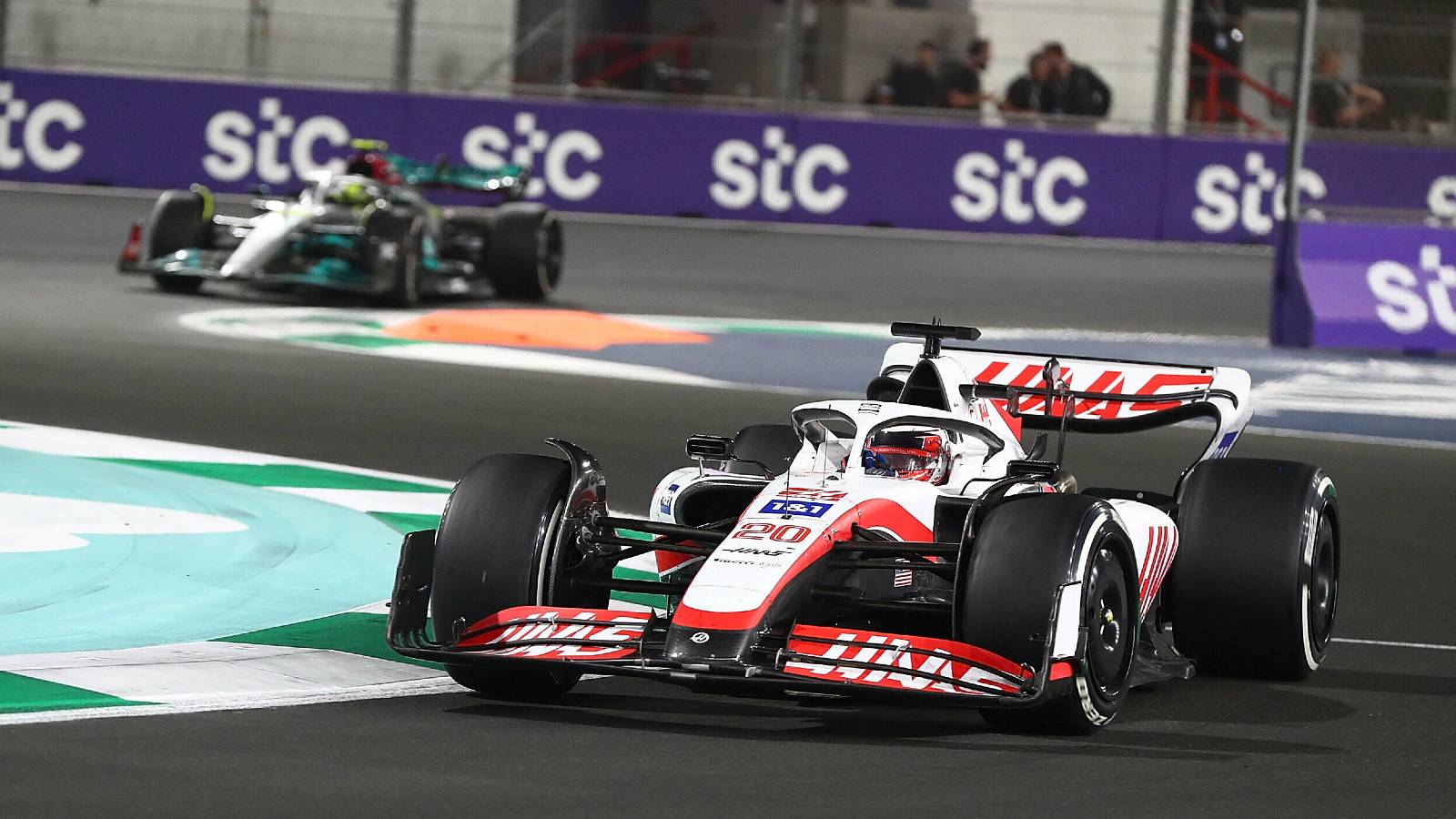 After the "sh*tstorm" that was Aston Martin's pink Mercedes, Toto Wolff says F1 needs to rethink the rules that allows teams close collaboration such as what Haas have with Ferrari.
Back in 2020 Aston Martin, then Racing Point, fielded what was effectively a pink Mercedes, their car a clone of the previous season's title-winning Mercedes.
Rivals were up in arms, the FIA later introducing a ban on teams using 3D cameras and complex software systems to copy rival designs.
However, Wolff doesn't feel that ban has done enough especially in light of Haas' close relationship with Ferrari.
Not only does the American team run Ferrari engines and buy all the permissible parts they can from the Scuderia, they even have an office in Ferrari's Maranello headquarters.
Ferrari personnel have also moved from the Scuderia's side to Haas', the biggest name on that list being designer Simone Resta.
And with Haas going from zero points last season to fighting Mercedes in the first two rounds of this year's championship, Wolff says F1 needs to rethink the regulations.
Hamilton:"Not much has changed since the last race.

All I know is that I could not keep up with the Haas at the end. They just came slingshotting past me on the straight" #SaudiArabianGP #F1

— F1 Madness 🏁 (@F1_Madness) March 27, 2022
"I think it needs reform," said the Mercedes motorsport boss, "because we want to avoid these kinds of discussions that we have now, the polemic around the last few days or last few weeks.
"Everybody deserves to perform well, and people should get credit when they've done a good job.
"But some of the job-hopping or entity-hopping on the same premises is just creating arguments that are not necessary for the sport.
"So definitely for us, you know, we have Aston Martin in the wind tunnel that we had two years ago. Quite a sh*tstorm about that. We have been handling them with the utmost diligence.
"But going forward, if we were to need to compromise our, let's say, income ability, we need to do this, because none of the teams should be able to cooperate in a way that we're seeing today, with some of the teams."
Haas' VF-22 has been dubbed Moby Dick in some quarters, the car said to be a white Ferrari.
Team boss Guenther Steiner has scoffed at that.
He told F1-Insider.com: "You know, these allegations have always existed and always will. I stay calm.
"If we are good, they call our car a 'white Ferrari'. If we are bad, then no. I'm starting to find that ridiculous.
"You have to work hard for envy. You get pity for free. I wish the others would be green with envy because that means we did a very good job."
Asked if he felt the Haas was 'too similar' to the Ferrari F1-75 and whether he had sought clarification with the FIA regarding the Haas car, Wolff said Haas had clearly done a "super job" with this year's new regulations and that it was up to Mercedes to learn from it.
"I mean, Haas has made a huge jump from being last, the way they were into being… having been solid and into Q3, I think, in Bahrain. So that's an interesting step," he said.
"For us, it's a learning exercise, because as an organisation, we have 2000 people and we've been successful in the past, and suddenly you're fighting a team that's much smaller in size. So, they must have done a super job."
Wolff calls for reform amidst Haas questions
Toto Wolff has applauded Haas for the gains they have made this year, but at the same is calling for reforms related to their improvements.