Toto Wolff hails 'cooperation' between Lewis Hamilton and George Russell, but will it last?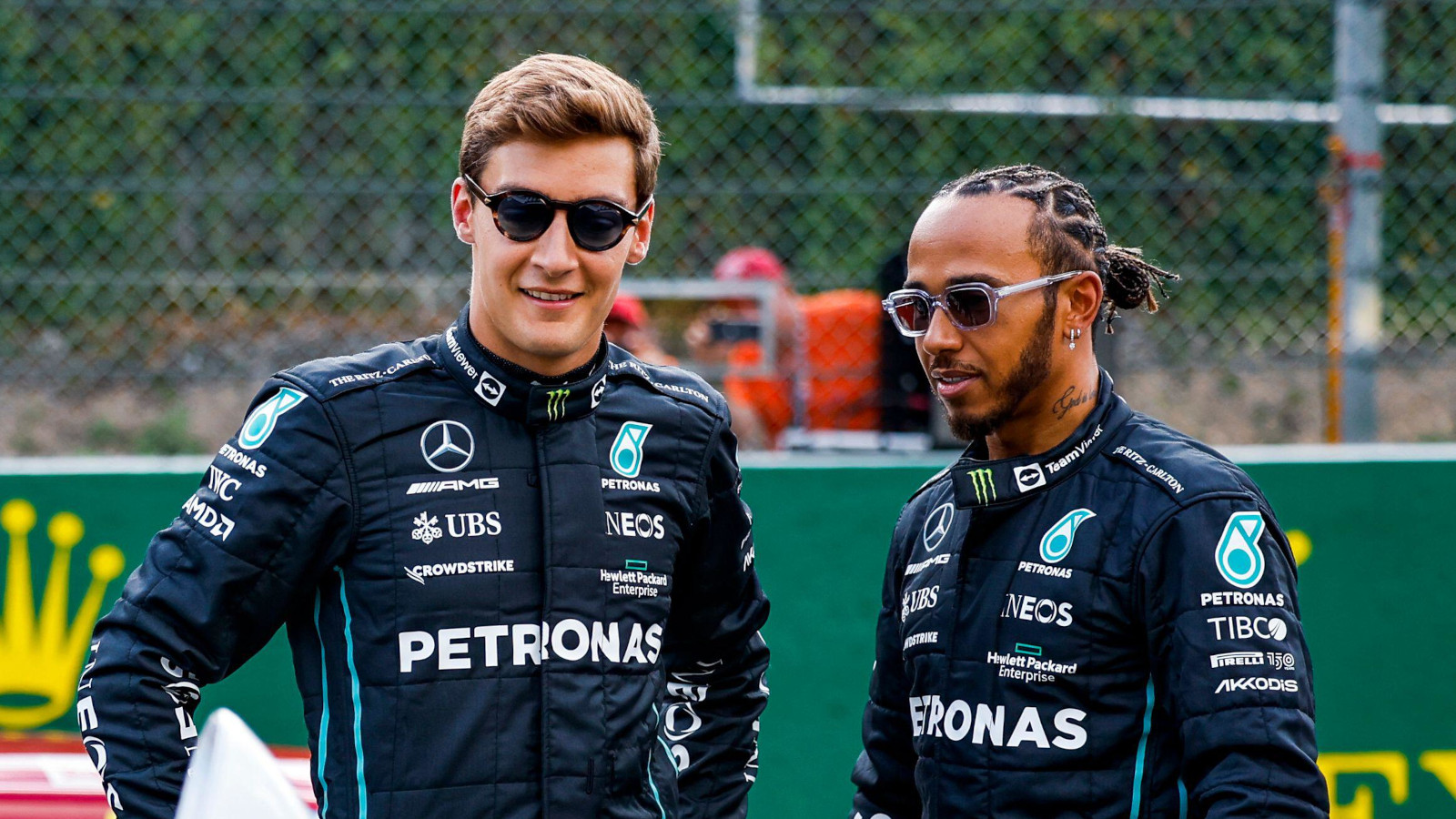 Having gone through the Lewis Hamilton versus Nico Rosberg rivalry, Toto Wolff is enjoying the "constructive cooperation" that current exists between Hamilton and George Russell.
This season Mercedes have found themselves in a very different position to the last eight years, the chaser not the chased.
Instead of fighting for race wins and the World title, Hamilton and his new team-mate Russell are working together to help Mercedes recover from what has been a disappointing start, by their standards, to the new ground effect aerodynamic era.
Neither driver has won a single race this season with Mercedes on course for their first win-less campaign since 2011.
But there are signs of promise, Hamilton emerging as Max Verstappen's closest rival in recent races.
Wolff puts the team's gains down to his drivers working together.
"It's really difficult to make friends in the paddock, especially with your team-mates," Motorsport.com quotes him as having told Sky Sports.
"But what I see is a really respectful and constructive cooperation.
"I've never seen two drivers before in a meeting asking each other questions like, 'How did you feel on the corner?' or 'Did you have the same problem?'
"There is an active exchange, the cards are not kept close to the chest. That's good for us."
With two races remaining in the season, Russell is 15 points ahead of Hamilton in the Drivers' Championship.
Enjoy it while it lasts, because it won't
It's all fine and dandy to share information when P2 is on the cards but when it comes to race wins and World titles, Toto Wolff had best be prepared for the moment the gloves come off.
For now Russell and Hamilton are racing to pick up the pieces, if one takes the team's first win, the other will celebrate as it means they finally have a race-winning car on their hands.
However, when those race wins start piling up and the Drivers' Championship is on the line, neither Hamilton nor Russell will back down. Neither driver is a number two, it's just not in their nature.
It seems fair to say that this year Russell would probably have backed down against Hamilton, the 24-year-old finding his feet at Mercedes and respecting what the seven-time World Champion has achieved both with the team and in Formula 1 as a whole.
Next year will be a different story. Not only will Russell be integrated within the team but he'll be well aware after this year's troubles that fighting for a World title is not guaranteed – even if you are a Mercedes driver.
You have to seize the opportunity when it presents, even if it means tension within the team.
Read more: George Russell reacts to prospect of Lewis Hamilton signing new Mercedes deal