Wanting to re-sign F1's most prolific driver ever, Toto Wolff has joked he'll have to "sell inventory" and "sell the lease back" of Mercedes' HQ to afford Lewis Hamilton.
The 35-year-old made Formula 1 history on Sunday when he clinched his 92nd grand prix win.
Back in 2006 Michael Schumacher set the record for the most wins ever in Formula 1 as he took the chequered flag at the Chinese Grand Prix to add number 91 to his tally.
That record, many believed at the team, would never be broken.
It was on Sunday.
Hamilton raced his way to the chequered flag, 25 seconds ahead of the sister Mercedes, to take the Portuguese Grand Prix and the record.
It was yet another impressive achievement from a driver who shows no sign of slowing down.
But while Hamilton still has a lot of pace, what he doesn't have is a contract for next season.
This year is his last with Mercedes and while he has spoken several times about wanting to continue with the team, he has yet to sit down with Wolff and negotiate a new contract.
It is one Wolff reckons is going to cost him a pretty penny, or around £120million.
"It's huge," Wolff jokingly told Sky Sports when asked about that pending deal.
"We will have to sell plenty of inventory and sell the lease back of the buildings, just to come up with the money."
It will, however, be money well spent.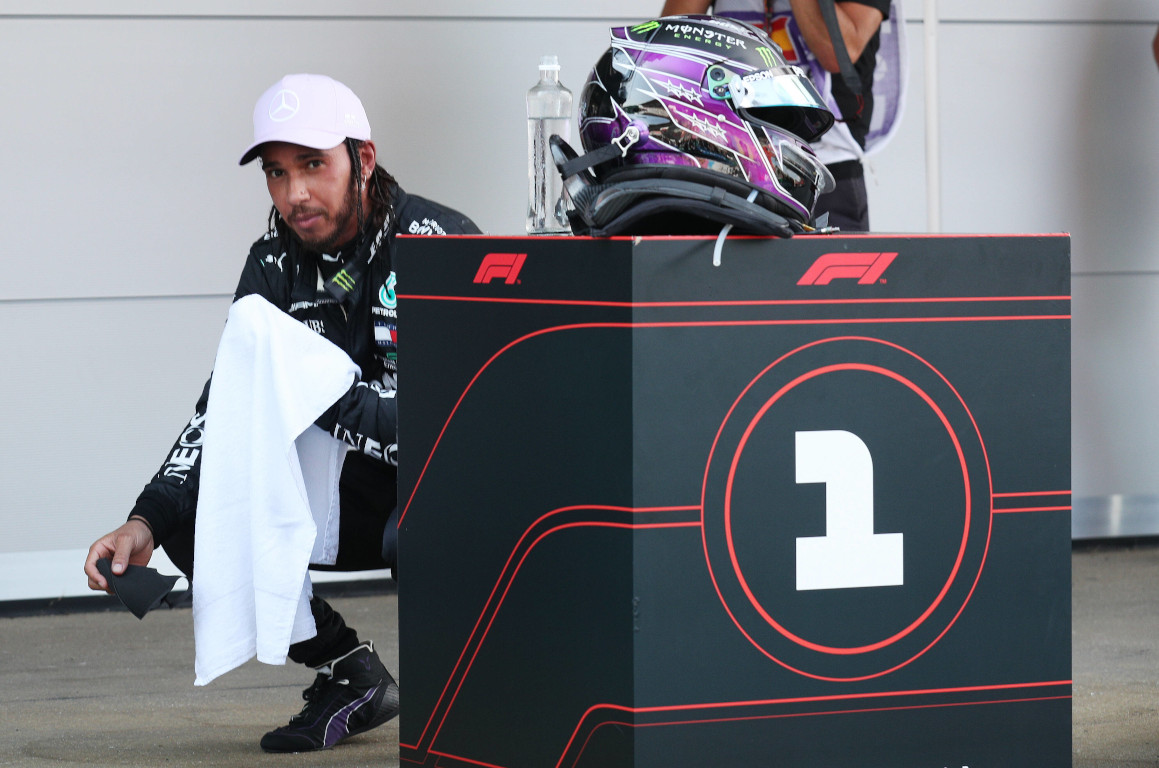 Get your hands on the official Mercedes 2020 collection via the Formula 1 store
Hamilton has taken 71 of his 92 wins in Mercedes' colours while also winning five World titles.
This year he is on his way towards number six with Mercedes, seven in total, another record of Schumacher's that he will match this year and possibly break next season.
"Who would have thought that when we embarked on this project together in 2013, Lewis would get to 92 wins?" Wolff added. "It is almost surreal.
"It is credit to his absolute passion, energy, and everything that he puts into the sport. His talent and ability just stand out.
"What I have seen with Lewis this year is that he ramps up his weekends.
"He was sitting comfortably during the beginning of the race, and then he just ramped it up and had unbelievable pace."
Follow us on Twitter @Planet_F1 and like our Facebook page.