Wolff hits out at 'laughable' call not to penalise Max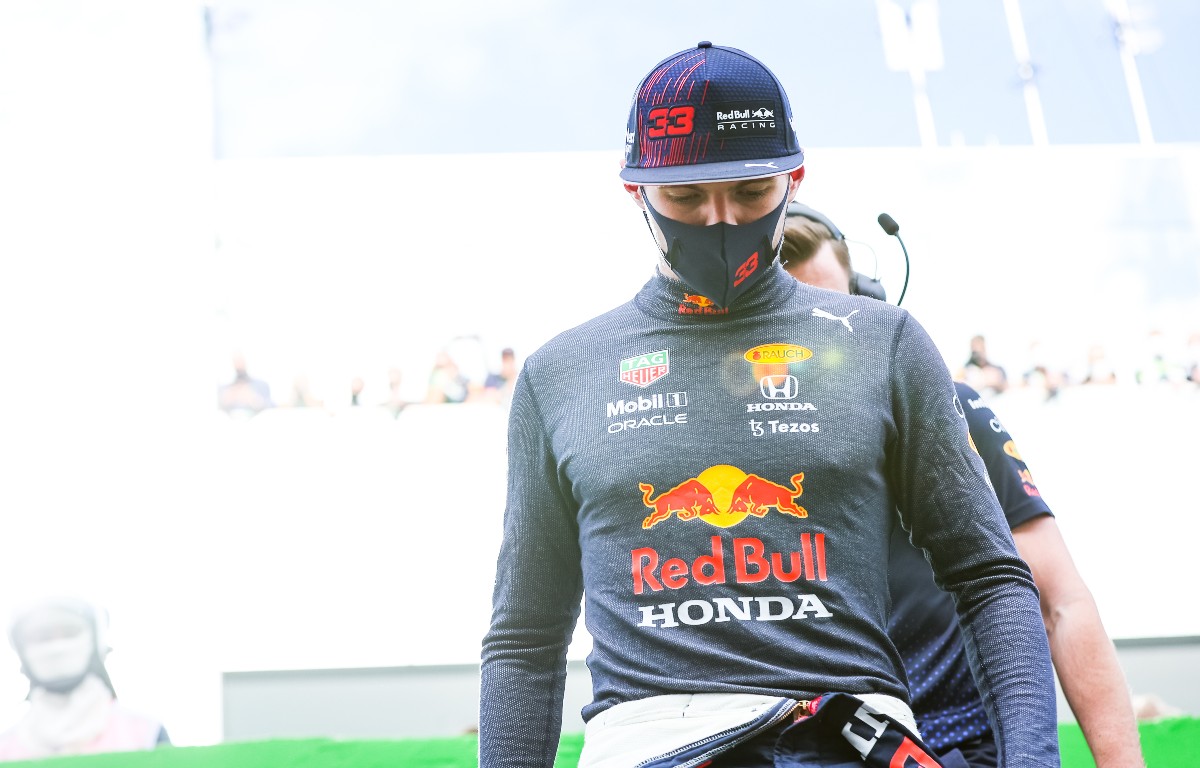 Toto Wolff says Mercedes' frustrating weekend peaked when Max Verstappen escaped punishment at the Sao Paulo GP.
Starting from P10 on the grid, Mercedes' Lewis Hamilton made blistering progress through the order and, aided by a Safety Car, found himself chasing title rival Verstappen for the race win.
The duo have collided on several occasions this season, a trend which almost continued as Verstappen thwarted Hamilton's overtake attempt around the outside at Turn 4, doing so by forcing the pair of them into the run-off area.
The stewards noted the incident, but did not launch an investigation.
Hamilton did ultimately overtake Verstappen a few laps later, going on to claim a mighty victory, but for Wolff the effects of a weekend where various calls had frustrated Mercedes lingered on.
First Hamilton was disqualified from qualifying after the rear wing on his Mercedes failed a DRS test, the ruling being that the slot opened wider than the maximum allowance of 85 millimetres, but it was not intentional, with the stewards instead accepting that something must have gone wrong.
Wolff was then angered to see Red Bull being allowed to fix elements of Verstappen's rear wing under parc ferme conditions, with that "laughable" in-race decision not to penalise the Dutchman then proving to be the tip of the iceberg.
Speaking to the written media after the Sao Paulo Grand Prix, Wolff said that the "whole weekend went against us".
"We had a broken part on our rear wing which we couldn't look at, couldn't analyse, failed the test, and after disqualified, very harsh," he explained.
"And then you see on the Red Bull repairs, three times in a row on a rear wing whilst being in parc ferme with no consequence.
"That's one thing, and obviously that really peaked with the decision in the race, which was, I mean, really wrong defence from Max, absolutely an inch over the limit, but he needed to do that to defend.
"Lewis just managed it even more brilliantly by avoiding the contact and end the race that way.
"But that was just over the line, it should have been a five-second penalty at least. Probably Max knew that. Just brushing it under the carpet, it's just the tip of the iceberg. It's just laughable.
"Whatever is in the director's notes, we're going to accept, I'm also okay if the director's notes are going to be shredded and we just race hard like we did today, fine.
"But if the director's notes say that you cannot push anybody off the track in Mexico, and then obviously that's valid here too, and then you're actually being driven off the track, it's just not very consistent.
"My discussion with the race director was not broadcasted, but my reaction was. We feel we'll discuss it behind closed doors."
When asked by Motorsport.com what he thought the stewards' would have decided should Hamilton and Verstappen's role had been reversed, Wolff replied: "I don't want to claim anything on the stewards.
"I think they have a difficult life anyway. And they are only there to lose, whatever decision they take, one team is going to be grumpy. In that respect, I don't want to be in this chair.
"But in a certain way, when you're taking punches all weekend, and then you have such a situation on top of everything, you're just losing faith in a way."
Hamilton was also given a fine of 5,000 Euros after the race, with a further 20,000 Euros suspended for 2022 after a safety belt breach.
But for the seven-time World Champion in pursuit of an eighth title, it was job done as he narrowed the deficit to Verstappen to 14 points with three races to go.