Wolff: Hamilton won't 'bail out anymore' against Max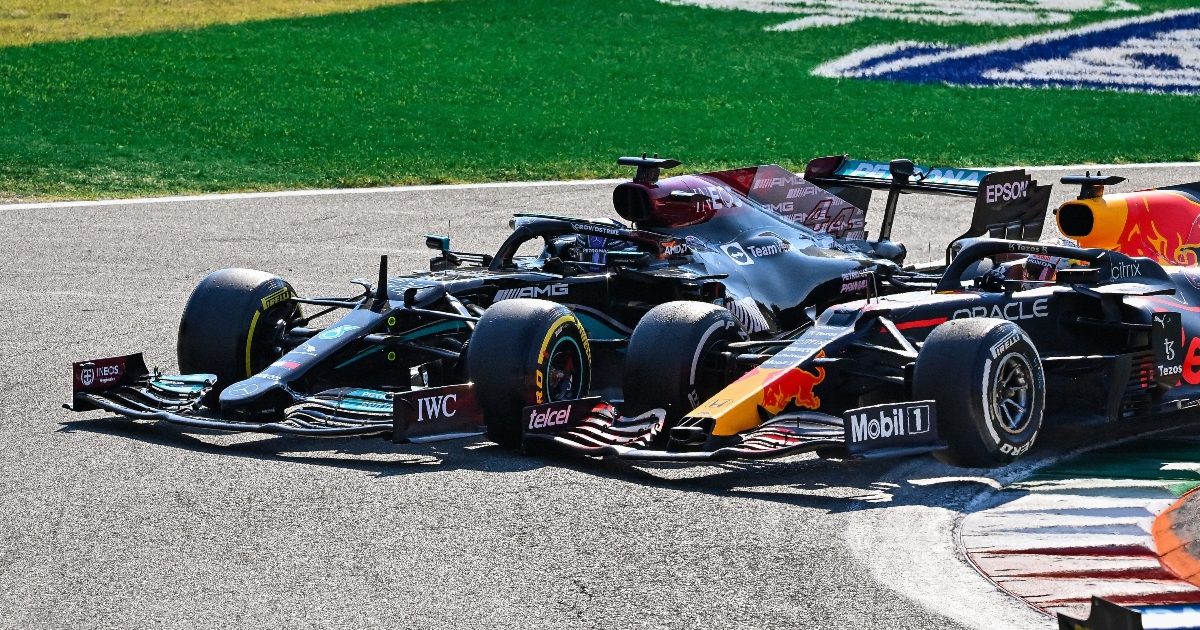 Toto Wolff says Lewis Hamilton has "decided not to bail out anymore" when he feels he has the high ground over Max Verstappen in a corner.
The Mercedes team principal feels that is why the two World Championship rivals came together in the opening chicane at Monza, ending with both cars in the gravel and out of the race.
Verstappen was penalised by the stewards for the collision that occurred when he stuck to a move that began with his Red Bull on the outside of the Mercedes entering the chicane, and then tried to squeeze through as his line became the inside.
Hamilton maintained he had left enough space for the Dutchman, but Verstappen catching the 'sausage' kerb meant the cars made contact.
It was the second incident of the race, after a series of others earlier this season, between the duo and Wolff referred to a "change of approach" from Hamilton in refusing to yield when he believes he has precedence.
F1 TV are offering PlanetF1 readers 10% off both monthly and annual subscriptions! In order to claim this fantastic discount, click the following link and use the promo code PLANETF10 at checkout!*
*The offer ends at midnight on September 26 and excludes Netherlands
"I think the change of approach is that Lewis decided not to bail out anymore when he thinks the corner is his," said Wolff in a press conference during the Russian Grand Prix weekend.
"Now it needs two to tango, it needs two to understand each other on track when a collision can be avoided.
"You know the point is that these two are racing for a Drivers' Championship and you can't expect them to have velvet gloves on. That's why we see harsh moments like this, I believe."
However, despite how events turned out at the Rettifilo chicane, Wolff admitted Hamilton had still chosen to take avoiding action at the Della Roggia complex on lap one by skating across the kerb to avert a collision with Verstappen.
"Sometimes you just need to bail out. This is what Lewis did on lap one," said the Austrian.
"Could Max have done it [at the Rettifilo chicane]? Probably he would have lost the position. I think it's very difficult and dangerous, you comment with the bias you have, obviously cheering for your driver and your team.
"Obviously I'm biased and I'm looking at the whole race, how it's panned out.
"I think they pretty much know what they do. If both wanted to avoid collisions, we would have fewer collisions. If they don't avoid collisions because they feel it's right to not bail out or not give room, then we will have more. We are not sitting in the cars."