Lewis Hamilton's Mercedes contract is on Toto Wolff's winter agenda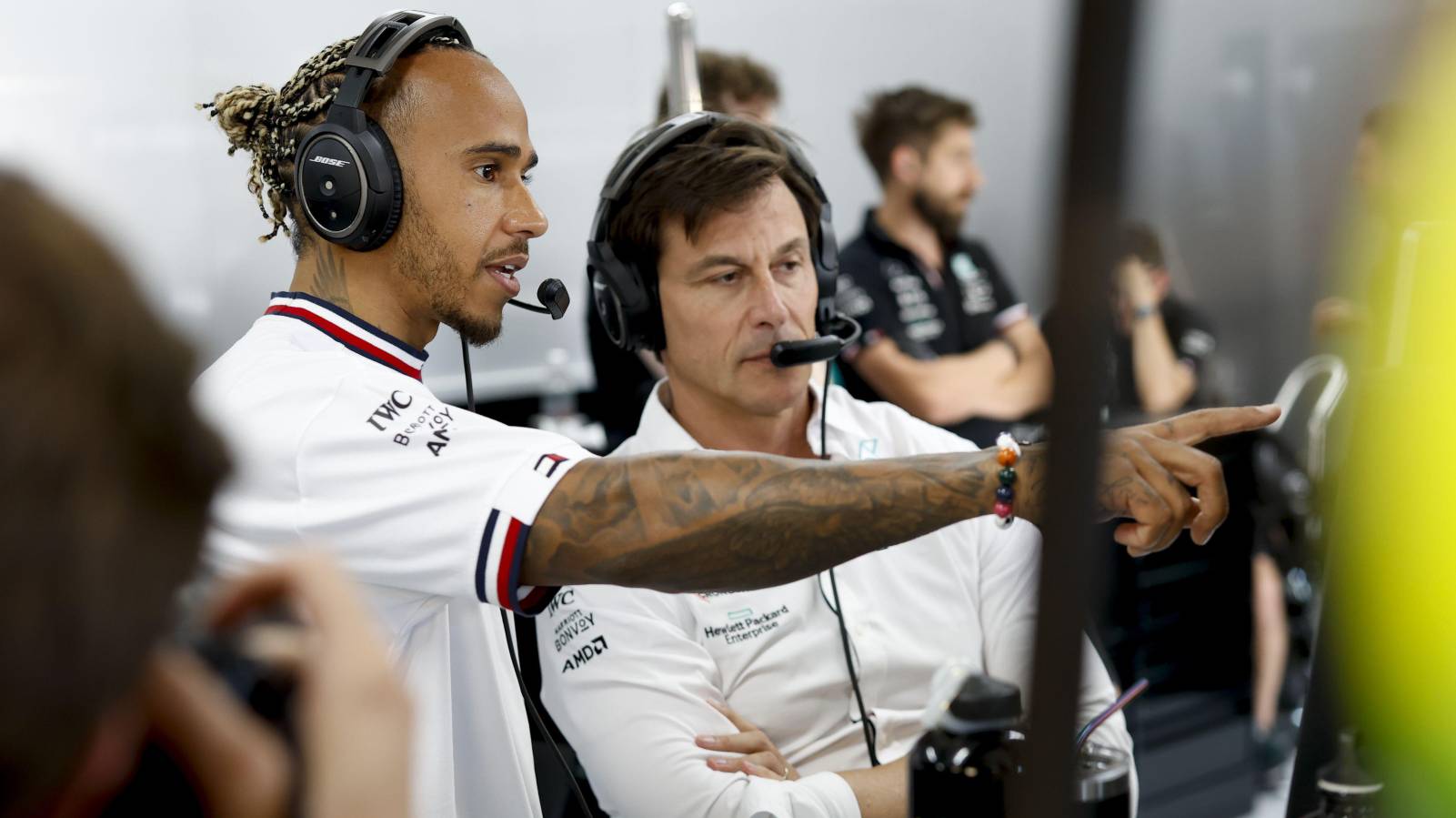 Mercedes boss Toto Wolff says one of his tasks for the off-season is to start looking at Lewis Hamilton's next contract.
The early stages of the 2022 campaign did spark some doubts over Hamilton's long-term future at Mercedes, the team's W13 challenger off the pace and Hamilton seemingly not enjoying life at the wheel.
But as the season went on Hamilton returned to form and began to regain optimism, the Brit finishing the year without a win for the first time in his Formula 1 career, but motivated for the future and doing his best to spread that positivity around the Mercedes camp.
2023 is the final year of Hamilton's Mercedes deal, so Wolff knows the time is fast approaching to start laying the foundations for an extension.
Asked on the Beyond the Grid podcast if Hamilton's contract is on his 2023 job list, Wolff replied: "Well the job list is pretty long with what's needed to be done.
"But certainly Lewis' contract is one of the topics that we will tackle over the winter. There is no firm deadline."
Hamilton found himself up against a new team-mate for 2022 in fellow Brit George Russell, who followed in the footsteps of Jenson Button and Nico Rosberg as the only drivers to have ever outscored Hamilton over a season as his team-mate.
Finishing 35 points ahead of Hamilton in the final standings, Russell also claimed Mercedes' only victory of the season in Sao Paulo, where Hamilton made it a one-two.
Wolff though is not putting much value into the final points tallies of his drivers, saying that Mercedes were not achieving their goal of winning, so Hamilton and Russell were focused on dragging Mercedes back into that position.
He added that Hamilton was not frustrated in any way to lose that record of winning at least one race every season.
"I didn't really look at the results so much because we didn't race for wins," said Wolff. "And both drivers are calibrated to put themselves in a position to win and the car was simply not good enough. They worked together in trying to get it to a sweet spot and that didn't really work out.
"So I don't think it really mattered for them at the beginning whether one of them finished second and the other one third or the other way around, it's irrelevant and in the same way all the results through the year were irrelevant.
"I'm happy for George that he won his first race and that was important after the Bahrain situation two years ago. But Lewis also told me about not winning a race this season as a first 'absolutely no problem with that, plays no role.'"
Lewis Hamilton contract extension surely a formality
Moving back a few years to Formula 1's COVID era and there was a very real possibility that Hamilton's retirement was on the horizon, but recently Hamilton has switched from talking about his career nearing its end, to now not being ready to call it quits yet.
It was Wolff who said that Hamilton told him he has another five years left in him, while Hamilton himself recently addressed the retirement talk, saying the time is "not now".
Ferrari have their driver partnership locked in place and a move to Red Bull, while it would be amazing to see Max Verstappen and Hamilton as team-mates, is not going to happen, so Hamilton signing fresh terms with Mercedes is only a matter of time away.
Read next: Lewis Hamilton believes George Russell relationship won't be 'problem' at Mercedes